A Guide to Operating a Startup Across Time Zones
If you really want to be on top of things and understand how to manage a startup, you need to get organization. Here's a quick guide on how to operate a start up with a structure that's spread across geographies.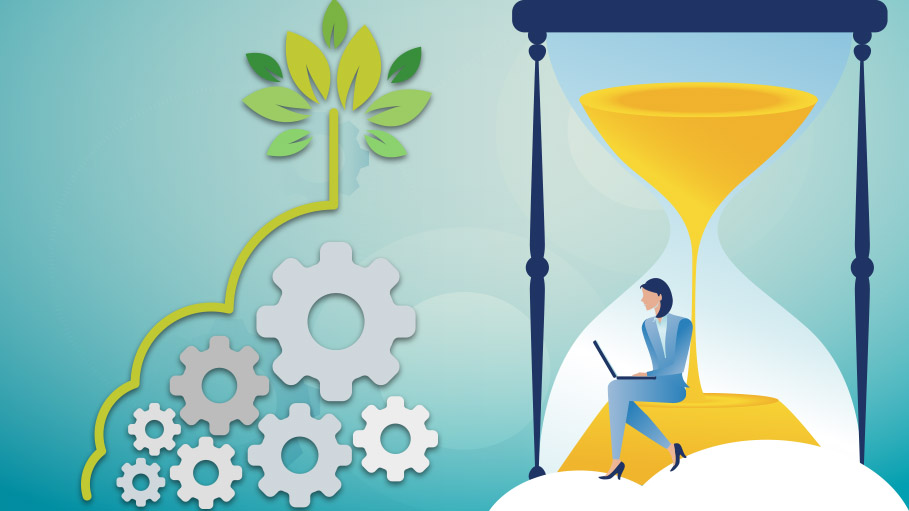 When you can operate a start up from across various time zones you've truly arrived. A person with a real job has a real schedule and a 9-5 lifestyle. That's not necessarily the case with a startup. You have to interface with multiple teams across multiple dimensions and prepare projects and work assignments with various vendors. This creates a lot of demand for organizational skills, leadership skills and being on-top of things in general.
When you're leading a startup you may have to run into some project delays, run-time issues, and lead-time mismanagement problems. This shouldn't stop you from pursuing something and taking advantage of global time-zone differences. You can literally make money when you're asleep, knowing that someone is working with you at that time. Operating a startup across time zones is a tricky job, but one that's satisfying beyond any measure of success. In fact, the startups that can operate in multiple time zones in their own country can have a level of success and productivity that's unmatched.
If you really want to be on top of things and understand how to manage a startup, you need to get organization. Here's a quick guide on how to operate a start up with a structure that's spread across geographies.
Organize and schedule –
You really want to make sure that everything runs smoothly. This means that you need to organize and schedule things way in advance to make sure that you have everything you need. When you organize and schedule out your day, you can make sure that everything is done on time. Otherwise you can't take full advantage of the day's limitations. You won't be dealing with newer projects, but only be focusing on ensuring that the existing ones are running smoothly.
Embrace Technology –
You want to be able to use technology tools like Evernote, Skype and Google Docs if the need arises. Most multi-time-zone systems work synchronously but sometimes they need technology solutions to get things going. This is also true when dealing with multiple clients that may be located in various regions and have their own set of guidelines and strategies for dealing with work.
Sometimes they'll need weekly check-ins and other times they're good with no idle chit-chat. It all depends on how to best leverage technology and not let it get in the way of a synchronised workflow. Use technology when it's helpful, and don't when it comes in the way of things.
Build Team Spirit -
This may sound corny or "Kum-Bah-Ya", but you really need to focus on your etiquette when communicating with clients, vendors, and team members. You don't want to sound rude or off-putting just to get your point across, as more than anything – you need to focus on building team spirit. You can't walk around being the boss of the town, without having a town to look up to you. You need to understand the importance of building a positive work culture that scales across various locations and time-zones.
If not, the downsides are immense and lack of communication, or worse-still miscommunication, can create a lot of problems for team morale, productivity and project completion. This could also have long-standing consequences that come out weeks later in the form of project delays or bad moods. Always build a positive team outlet.
Have a voice and listen –
When it comes to all thing communication, you need to have a voice that's humble and responsive. You want to be able to listen to your co-workers as well, because sometimes you may have certain ideas about a certain project, but other members might take thing sin a different direction. This happens a lot in art studios, architectural programs and financial analytics.
There are different opinions about what works and what doesn't, and few people actually end up listening to the real deal. That's where a great startup founder can add a lot of value and listen instead of talking. Listening becomes a fine art in the situation and is more valuable than talking to someone.
Proper systems
This is key when it comes to building trust within partners, vendors and clients. You want to deliver on time, issue payments on time, and clear out anything pending on-time. This is the only way to develop a long-term relationship across borders. If you're in the same area as someone, you can always slack off and drop by their workplace to talk.
But if you're working with someone who's hundreds of miles away, you need to make sure that there are proper systems in place so that everything flows smoothly.
Remote workers don't need any special attention or more guidance. In fact, when working with remote workers, one of the best parts about it is the fact that they are able to share unique insights that may have otherwise never shown up.
However, in order to ensure that that's the case, you need to make sure that you have all your systems from order issuance, to lead time, to project completion and payment in place. A slight delay here and there, or a misworded email can lower the team morale and disturb the setting.
Automate what you can
Finally, one of the best ways that you can work with outsourced teams is to automate what you can. You can automate tasks, certain ideation processes, or automatic check-in points for the project/retainer details.
You can develop new relationships with clients and create better systems in the future, but you need to focus now and get automated sooner than later. There are many advantages of introducing automation, chief among them being – time savings. With this added time, you can develop new systems, reach out to new clients and grow your business multi-fold.
Conclusion
When it comes to making sure that you've developed a solid startup system, remote working and time-zone management is key. In simpler words, you need to make sure that all processes are smooth flowing, there is ample information flowing and you're using technology the way its intended.
Get our hottest stories delivered to your inbox.
Sign up for Scrabbl Newsletters to get personalized updates on top stories and viral hits.