Actor Zaira Wasim Renounces Her Bollywood Career Prioritising Her Religion, Celebs React
'Dangal' actor Zaira Wasim quits her acting career in Bollywood putting up a long post of social media citing a religious cause. And here's how the celebs are reacting to it.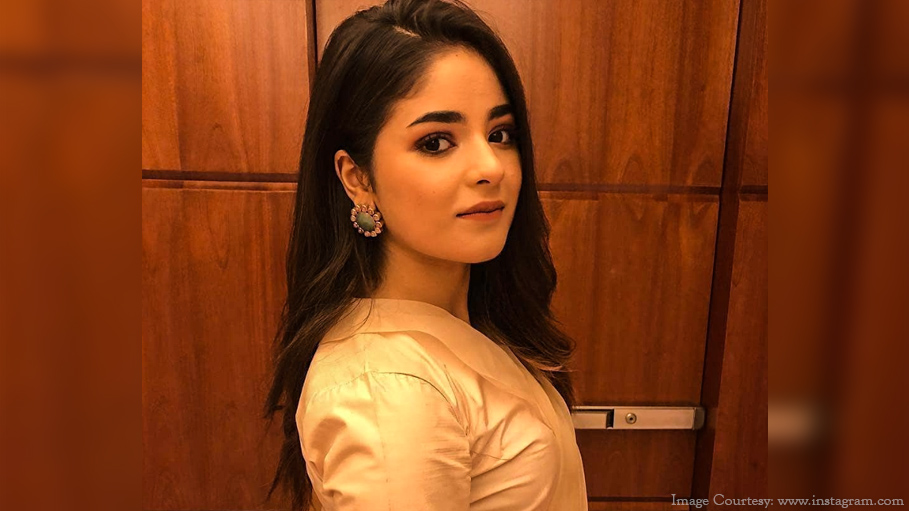 After 'Dangal' and 'Secret Superstar' the pan-Indian viewers witnessed a child actor with much potential towards becoming a fine Indian actress in the future. Unfortunately, Zaira Wasim pours cold water on any such anticipations. She publicly renounced her Bollywood acting career recently on all her social media accounts.
In a five-page-long post on her Instagram handle, which she later shared on her Twitter and Facebook profiles as well, Zaira declares that her decision of choosing an acting career in Bollywood, 5 years back, had completely changed her life. She added, "As I complete 5 years today, I want to confess today that I am not truly happy with this identity i.e. my line of work."
Zaira cited her faith in her religion of Islam as the reason behind renouncing her glamourous career, "While I continued to work in an environment that consistently interferes with my imaan, my relationship with my religion was threatened."
Celebrities, however, are divided in terms of expressing their personal opinions to this former young actor's crucial decision.
Renowned and seasoned actor Anupam Kher said, "I think it's a tragedy that a 16-17 year old girl has to take a decision like that. I do respect her sentiments, I do respect that it's her individual choice. But as a person, I feel sad that she had to take a decision like this about her flourishing career." He further added, "She is most welcome to take her decision. She is an independent girl and our country gives everybody the fundamental right to choose what they want to choose...I felt sad when I read that. I felt that somewhere, she had to take that decision. It is not her decision."
Indian politician and sizzling 90s actress Nagma backed Zaira's decision calling her "courageous", "who defied stereotypes & shined through". She concluded her message wishing her all the happiness.
Another Bollywood 90s sensation Raveena Tandon remarked, "Doesn't matter if two film olds are ungrateful to the industry that have given them all. Just wish they'd exit gracefully and keep their regressive views to themselves."
Director Vivek Agnihotri wrote on Twitter, "Of course we must not judge choices of Zaira Wasim but in the age of Artifical Intelligence we must question the book that orders an individual to quit 'ARTS' to make peace with Allah."
Prolific author and human rights activist Tasleema Nasrin reacted, "Oh My Goosebumps! Bollywood's talented actress Zaria Wasim now wants to quit acting because she thinks her acting career almost destroyed her faith in Allah. What a moronic decision! So many talents in Muslim community are forced to go under the darkness of the burqa."
In another tweet, the Bangladeshi-Swedish writer lashed out at the patriarchy, "People are saying actress Zaira Wasim's CHOICE to quit acting for religion shld be respected. Really? Women are brainwashed by misogynistic patriarchal society to be submissive, dependent, illiterate, slaves, sex objects, childbearing machines. Women hv no freedom or option to choose-".
The 19-year-old former actor made her Bolly debut with Aamir Khan's Dangal and has recently finished shooting 'The Sky Is Pink' with Priyanka Chopra. For her impressive performances, Zaira Wasim had also been honoured with National Award, Filmfare Award and other accolades.
Get our hottest stories delivered to your inbox.
Sign up for Scrabbl Newsletters to get personalized updates on top stories and viral hits.