After the Fall of Caliphate in Syria, ISIS Terrorists Emerge from Tunnels
The foreign militants still pose threat as they are a time bomb waiting to blast anytime and the world needs to take an urgent note of this.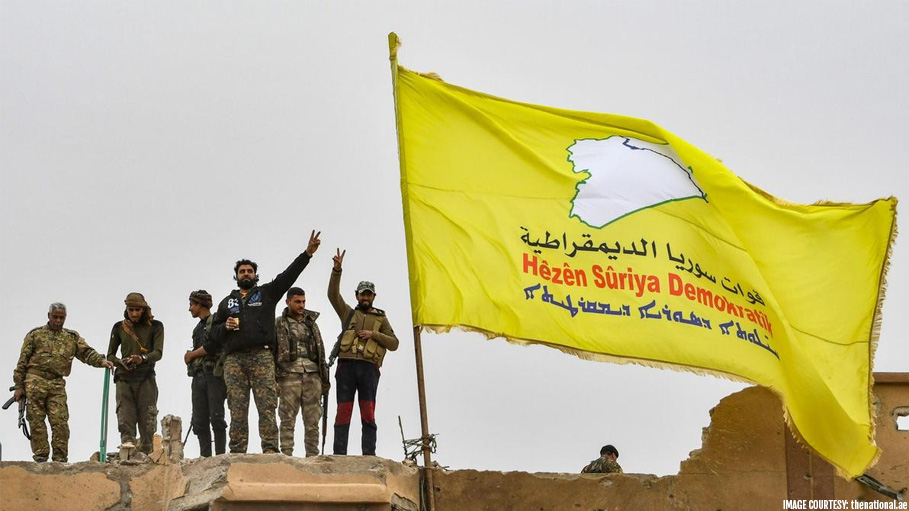 A number of militants associated with ISIS group have emerged from tunnels in eastern Syria to surrender before the US-backed forces, a day after their 'caliphate' is declared defeated in Syria. Though Syria's Kurds have warned that even after the defeat of the ISIS, the foreign militants still pose threat as they are a time bomb waiting to blast anytime and the world needs to take an urgent note of this.
On Saturday after the declaration of ISIS free Syria, it was a common sight at various locations like for example, men coming out of the battered encampment in the remote village of Baghouz in eastern Syria near the Iraqi border and boarded pickup trucks. Some of these men sported thick beards and wore long kaftans and a scarf around their face, as they come out of their final hideout.
A Kurdish spokesman Jiaker Amed later said, "They are IS fighters who came out of tunnels and surrendered today. Some others could still be hiding inside".
On Saturday Kurdish led Syrian Democratic Forces announced the last part of land controlled by ISIS in Syria has been freed and the world leaders including US President Donald Trump has hailed with the announcement. But experts and officials associated with Syria's semi-autonomous Kurdish region have warned that the ISIS members who are captured recently still poses threat.
Abdel Karim Omar said news agency AFP, "There are thousands of fighters, children and women and from 54 countries, not including Iraqis and Syrians, who are a serious burden and danger for us and for the international community. Numbers increased massively during the last 20 days of the Baghouz operation". He also warned about the danger posed by ISIS sleeper cells. Syrian Democratic Forces are still continuing their operations to find out any remaining terrorists in the area and uncover possible weapons caches.
As the SDF's months-long assault against the last ISIS stronghold in the Euphrates Valley is now closed, terrorists and their families' members are now gathering in Baghouz.
Some managed to escape, but many foreign fighters stayed behind, either surrendering or fighting to the death. According to the SDF, 66,000 people left the last ISIS pocket since January, which includes 5,000 militants and 24,000 of their relatives. Most of the relatives have been put into the Al-Hol camp, a facility, which is built for 20,000 people but which now shelters 72,000.
The camps are overloaded, as the home countries of suspected ISIS members are not ready to take them back, due to the potential security threat and the possible public backlash.
In this war against ISIS, SDF's main support has been the international military coalition, which was launched by the United States in mid-2014 to counter the expansion of ISIS. According to the Air wars monitoring NGO, around 7,500 civilians have died as a result of coalition actions in the last four and a half years.
On the other hand, the Syrian Observatory for Human Rights war monitor says the conflict in Syria has killed more than 370,000 people since it started eight years ago.
Get our hottest stories delivered to your inbox.
Sign up for Scrabbl Newsletters to get personalized updates on top stories and viral hits.