Alaska Flights Started VR Experience for Passengers
Alaska flights got introduced with VR as a form of entertainment where passengers would get to watch movies.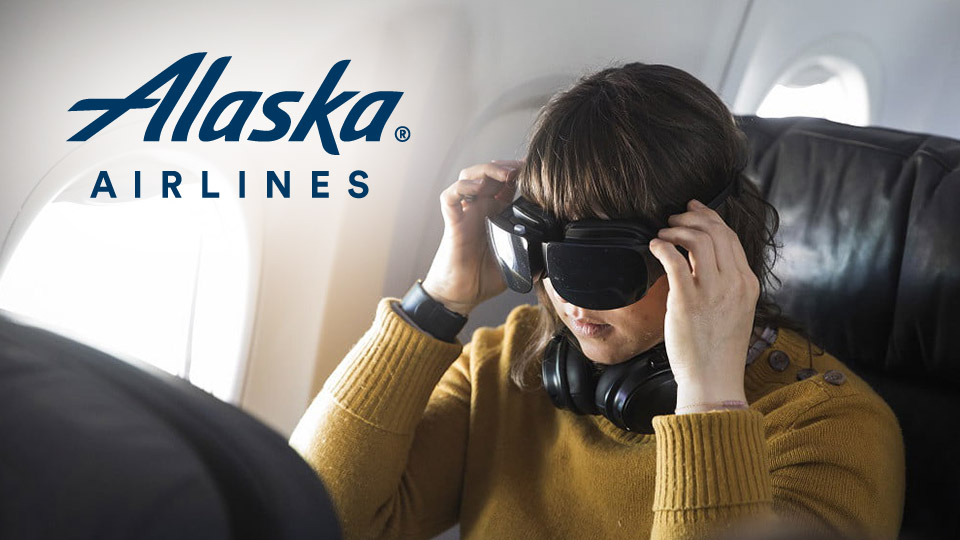 Inflight entertainment will go to a next level with VR entertainment. The initiative has been taken by Alaska Airlines. The upgrade is booming to the next level as some passengers will get to enjoy this new entertainment in flight. Currently, the facilities will be provided only to first class passengers. Not all flights have started this new entertainment facility. As per reports, this system is still in its nascent stage and is under the check how it is being accepted by the passengers.
In this facility, the passengers will be able to watch the 3D film in a 360-degree view. Wow! Now that's really exciting and fascinating. There's no doubt that the passengers' usual movie watching experience will be enhanced and the airlines company is predicting to have more customers with better customer experience.
As per reports, the passengers will get to watch movies from the banners of Warner Brothers and 20th Century Fox. Some of the movies in the list are Ferdinand and Ready Player One. Other than this, the passengers will also get an opportunity to choose from a wide range of short films.
In case, a passenger does not want to have the experience of virtual reality, they can enjoy movies in 2D.
Virtual reality is not a new thing that is taking its first step in the world of technology. In several sectors, virtual reality has already enhanced customer experience. In several retail industries, the use of VR has given the opportunity to give a proper display of the products and services. The retailers say that with these the features of the VR they are able to present better for a sales pitch. The users have also said that when they get the demonstration of the product through the VR, they are able to take better decisions about buying a product.
Alaska Airlines walking on the same lines partnered with Skylights to feature VR in the airlines. A startup's latest hardware is coupled with its routes in a pilot (ha) program.
The company of Skylights launched out the Y Combinator's accelerator a few years ago. It was made with the focus of using VR for the purpose of entertainment. Thus the choice made for the mentioned airline passengers. As per sources, in the US this is the first startup partnership that has been made with an airline. There are reports of the partnership to work with other European airlines like XL Airways and Emirates.
Get our hottest stories delivered to your inbox.
Sign up for Scrabbl Newsletters to get personalized updates on top stories and viral hits.