Alia Bhatt Reveals That She Is Suffering From Bouts of Anxiety
In an interview to Filmfare, Alia revealed, "I haven't been depressed but I've had bouts of anxiety. It comes and goes."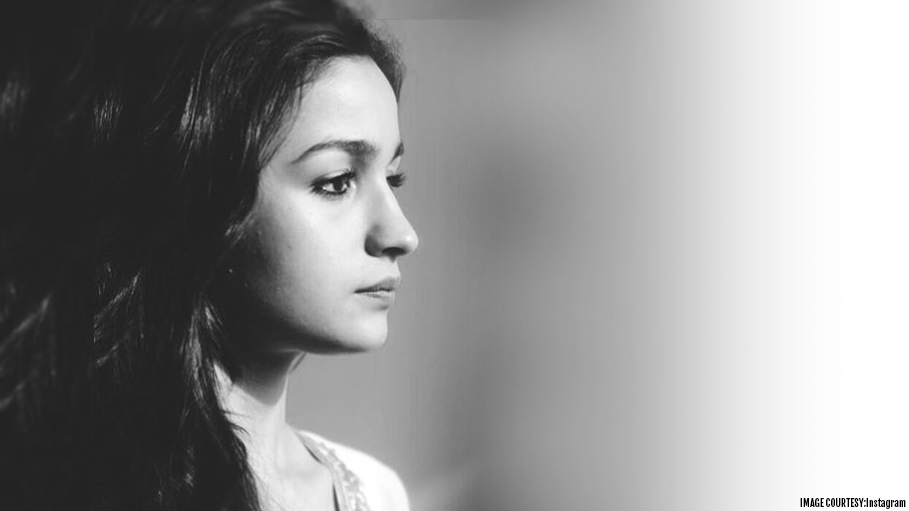 Alia Bhatt is in the peak of her career and things seem to be going really well for the 'Raazi' actress in the personal front too. With the entry of Ranbir Kapoor in her life, reports on their relationship have been doing the rounds for quite some time now. That said, the actress admitted that she's suffering from bouts of anxiety. She feels like crying for no reason at all. This has been going on for the past 5 to 6 months as told by the actress.
In an interview to Filmfare, Alia revealed, "I haven't been depressed but I've had bouts of anxiety. It comes and goes. It's been happening quite a bit since the past five to six months. It's not like an anxiety attack but I just feel low."
Alia's revelation brings back old memories of Deepika Padukone's public confession of her own battle with depression. The experiences are quite similar. Even Deepika revealed in her confession that she woke up one morning feeling directionless and feeling very low. And just like Alia even Deepika said that she felt like crying at a drop of a hat. One can comfortably conclude that you can be prone to mental health disorders when you are part of high pressured jobs; acting being one of them. Not devoting much time to personal care can add to the woes.
So how is Alia dealing with her bouts of anxiety? Bhatt declared that no matter how bad the feeling, she allows herself to feel it. She indulges in self-talk and reasons with herself that these low feelings could be because of work or probably because she's tired.
Alia makes it a point to get in touch with her friends to get support and they've all lent their hand in support. They've told her, "What's important is to accept it and not say that you're fine. If you're not feeling fine, then you should just say you're not feeling fine." Most importantly, they've encouraged her by saying that it is a passing phase and that it will go away.
Alia further explained that she gained a lot of information about mental health due to her sister- Shaheen Bhatt's tryst with depression. "Thankfully, I'm aware of it because of my sister. She's fought depression. I've read her book. No matter how bad it is, I just let myself feel it", she added.
Even Mahesh Bhatt who is the father to both Shaheen and Alia explained, "It's a form of mental illness and it can be treated. When you suffer with diabetes then, you have to take insulin shots. Similarly, when you are prone towards depression then you need to consult a doctor who can treat you through medication but, I think in our country, we are lacking in generating awareness about mental illness. Almost in every household people are suffering from depression."
Besides Alia and Deepika, Shahrukh Khan, Ileana D'cruz, and Anushka Sharma have spoken about their mental health problems recently. It's commendable that these high profiled stars are coming forward and speaking up on topics related to mental health. This would not only raise awareness on the topic but also break the stigma that revolves around this complex subject. This act of Alia's will definitely help others going through similar experiences to accept and get support in time.
Deepika choosing to speak up about Depression has led others to come up about their stories of mental health problems.
Get our hottest stories delivered to your inbox.
Sign up for Scrabbl Newsletters to get personalized updates on top stories and viral hits.