Amazing NASA Selfies App Lets You Take Space Selfies
Find yourself in the colossal universe! Take fun space selfies with the NASA Selfies app, a part of NASA's Spitzer Telescope launch celebration!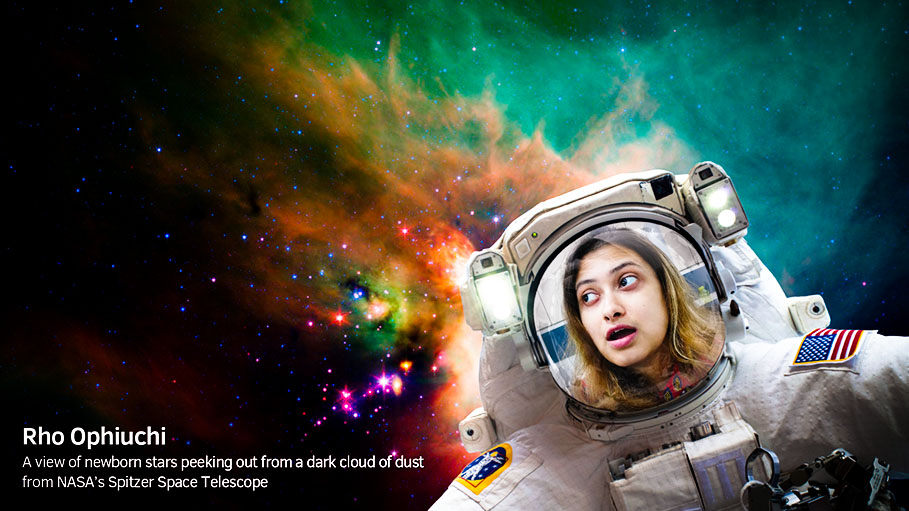 Recently, when the first daughter of the US, Ivanka Trump expressed her childhood desire of becoming an astronaut, I'm sure, it reminded many of their left behind moments of gazing at the men in the spacesuits, in wonder! So, given an opportunity how much would you like to see yourself in the space? Because NASA is giving away such an amazing chance and you are just a NASA Selfies app away!
The word 'NASA' itself is pretty hair-raising. It is like a closed door to most of us, surrounded by a bundle of mysteries and a bunch of questions! And somewhere deep down, almost all of us have imagined ourselves in spacesuits, coming forward through the smoke, in slow motion! How extraordinary! Thanks to the NASA applications for selfies and NASA's applications for Exoplanet Excursions virtual reality, that the organization has brought us a fun app where the user can take selfies with a beautiful space background and that too in a virtual spacesuit!
NASA Selfies App is quite easy to use. Simply install the app, take a selfie and you can choose from the 30 scintillating views, from the vibrant Cigar Galaxy to the mesmerizing Helix Nebula, all at your fingertip!
Check this one, the Spider Nebula is truly superheroic!!!
NASA developed this selfie app to celebrate the 15th anniversary of the launch of NASA's Spitzer Space Telescope, and its collection of images are derived from its infrared data. The app description termed the images as "some of NASA's most captivating space images".
This Andromeda Galaxy resembles an explosion… well, I sense some inter-galactic war in the outer space!
Another interesting part is, when you get clicked in the virtual spacesuit, and select the preferred background, you also get to learn a line or two about the particular space wonder in the backdrop. An information that you will definitely cherish.
In a statement, the National Aeronautics and Space Administration said, "The application additionally gives data about the science behind these dazzling pictures. There are as of now 30 eye-getting pictures to browse, all taken by Spitzer. More pictures from the office's other science and human spaceflight missions will be included what's to come."
Introduced on August 22, the application is compatible with both Android and iOS platforms.
So, what are you waiting for? Click, share and stun your friends in your so much celestial, and a little virtual look!
Get our hottest stories delivered to your inbox.
Sign up for Scrabbl Newsletters to get personalized updates on top stories and viral hits.