Amazon Is World's Most Valuable Brand
Smart acquisitions by Amazon have led to new revenue streams, excellent customer service provision and the ability to stay ahead of its competitors by offering a diverse eco-system of products and services.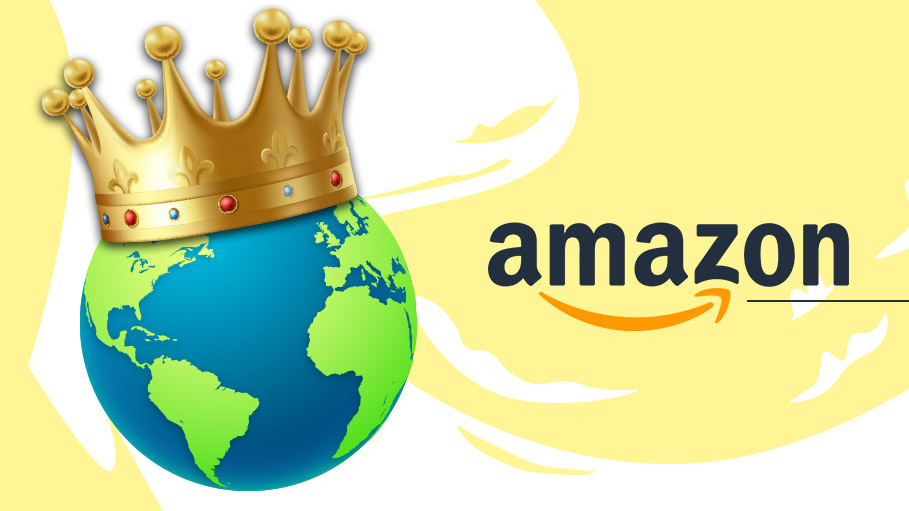 Amazon has become the world's most valuable brand, even as there are little signs of a slowdown in growth, according to the 2019 BrandZTM Top 100 Most Valuable Global Brands ranking released recently by WPP and Kantar at the New York Stock Exchange.
Smart acquisitions by Amazon have led to new revenue streams, excellent customer service provision and the ability to stay ahead of its competitors by offering a diverse eco-system of products and services. These have allowed Amazon to continuously accelerate its brand value growth.
Technology companies have led BrandZ's Top 100 ever since its first global brand value ranking in 2006 when Microsoft took the top spot. Its brand value has risen by an impressive 52% year-on-year to $315.5 billion and the company moves ahead of Apple (no.2, $309.5 billion) and Google (no.3, $309.0 billion) which both rose by a modest +3% and +2% respectively, to end the technology giants' 12-year dominance.
In the Top 10 bracket, Facebook remained at number 6 while, for the first time, Alibaba overtook Tencent and became the most valuable Chinese brand, moving up two places to no.7 and growing +16% to $131.2 billion. Tencent dropped three places to no.8, declining by 27% to $130.9 billion year-on-year, in what BrandZ ascribes to a more volatile world; one in which brands must continually anticipate evolving consumer needs and expectations.
As other social media platforms face challenges in terms of trust and desirability, Instagram (no.44, $28.2 billion), now with over 1 billion users worldwide, emerged as this year's fastest riser climbing no less than 47 places with a massive +95% growth in brand value. Lululemon, the yoga-inspired, athletic apparel company was the second fastest riser, stretching to +77% growth year-on-year to $6.92 billion.
Other top risers, such as Netflix (+65%, no. 34, $34.3 billion), Amazon (+52%, $315.5 billion) and Uber (+51%, no.53, $24.2 billion) reflect the rapidly changing, technology-driven world in which consumers are placing more value on richer brand experiences.
David Roth, CEO of The Store WPP EMEA and Asia and Chairman of BrandZ, said that the growth in value of this year's top 100 brands to an all-time high clearly proves the power of investing in brands and to deliver superior shareholder value. What lies behind this headline growth figure is the success coming from a new phenomenon of ecosystem brand building. Significantly, they are seeing a movement from individual product and service brands to a new era of highly-disruptive ecosystems. Brands need to understand the value this type of model can create and should embrace its approach to be successful in the future, he said.
The economic uncertainties over the US-China trade tariffs notwithstanding, almost a third of a trillion dollars ($328 billion) of value was added to the BrandZ Top 100 Global ranking over the last year, thereby giving it a combined brand value of $4.7 trillion – nearly the combined GDP of Spain, Korea and Russia.
Mind you that much of this value is derived from consumer technology brands appearing in the ranking which combined are now worth in excess of $1 trillion. Examples include newcomers Xiaomi (no.74, $19.8 billion), a Chinese mobile handset brand that also uses the Internet of Things (IoT) to connect smart devices and is experiencing rapidly growing demand in countries such as Russia, India and Malaysia. Another Chinese brand, Meituan (no.78, $18.8 billion) is seen as a category-disrupting consumer technology platform offering everything from food delivery, room bookings and ride-hailing to bike rentals. Meanwhile, Uber is leveraging the ecosystem model and expanding into food and other delivery services, while Haier (no.89, $16.3 billion), the world's largest home appliances and IoT platform is committed to co-creating an open ecosystem brand in the IoT era with its customers and partners.
Doreen Wang, Kantar's Global Head of BrandZ, said that Amazon's phenomenal brand value growth of almost $108 billion in the last year demonstrates how brands are now less anchored to individual categories and regions. The boundaries are getting blurred as technology fluency allow brands like Amazon, Google and Alibaba, to offer a range of services across multiple consumer touch points.
Get our hottest stories delivered to your inbox.
Sign up for Scrabbl Newsletters to get personalized updates on top stories and viral hits.