Angelina Jolie Getting Trained in Martial Arts for Her First MCU Character
Angelina Jolie is getting trained in martial arts to play her first MCU character, Thena and she has found the best place to get trained- her kids' martial arts classes.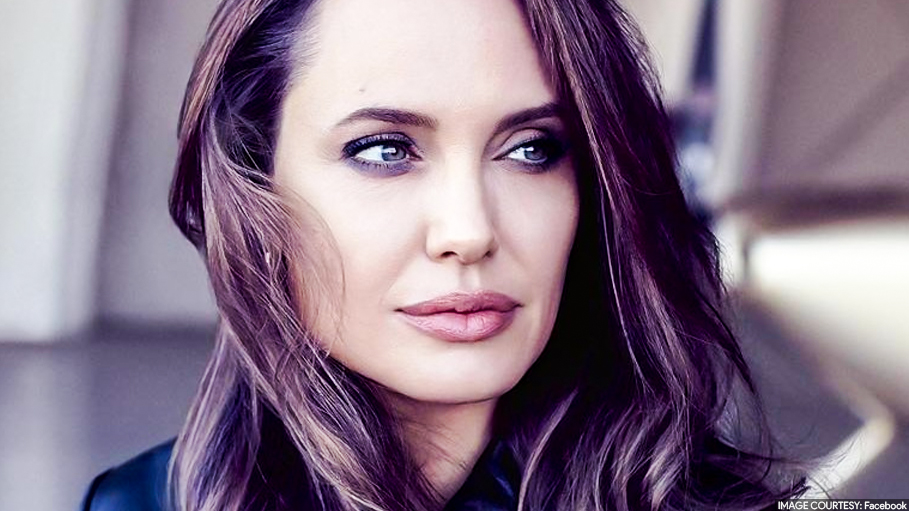 The Marvel world is expanding and encompassing the whole universe and Angelina Jolie is all set to enter this world which has taken the Earth by storm. Angelina is working hard to get into the character, which is not difficult for her. Also, she is getting trained in martial arts to whoop some bad booties in the Marvel world. And guess where she is getting the required training, none other than her kids' martial arts classes. Mother and kids go together to get trained. What better place for a working mom to be in. A mother would always love to be around her kids and working around them is like a cherry on the cake.
Speaking to OK Magazine, the Maleficent actress said, she tags along with her kids and joins them in their classes. According to her words, "My son Knox does some weapons classes and Viv does karate so I've been jumping into all their classes. I'm the mum that keeps showing up. It's been fun and going to the gym together is really good." Jolie and former husband Brad Pitt together are the parents of Maddox, 18, Pax, 15, Zahara, 14, Shiloh, 13, and 11-year-old twins Knox and Vivienne.
The Character played by Angelina
The Academy Award winner is entering the Marvel world reprising the role of Thena in the Eternals. For this role, Angelina has to be in good shape. And she says she is super excited about it. "Right now for Thena I'm having to do so much training because she's so positive and healthy. I often feel like it's not going to work but you've got to push yourself. I'm very excited to have joined the Marvel Cinematic Universe and to play Thena. I love how much diversity there is," the actress said. Along with Angelina there are other actors starring in the movie, Sama Hayek, Dong-seok Ma, Richard Madden, Brian Tyree Henry and Lauren Ridloff to name a few.
The Tomb raider actress who has worked with the Disney empire seems to be very pleased entering the Marvel Universe. This is what she had to say about joining MCU, "I'm very excited to have joined the Marvel Cinematic universe and to play Thena. I love how much diversity there is. Thena is very aggressive and she's a real fighter so it's been good for me to get back to weapon training. I fight a lot. I love doing action."
Who are the Eternals?
Not much is known about the heroes and villains depicted in the Eternals comics. Even the character of Thena is quite obscure. The only Eternal we have seen so far is the Mighty and dreadful Thanos who gave our dear Avengers a tough time. However, the Eternals go way back to 1976, created by Jack Kirby who also created the X-Men, the Fantastic Four and the Avengers. In the comics, The Eternals belong to a different branch of humanity with special powers and long lifespan. They were created by another group called The Celestials to defend and protect the Earth. We have already come across a Celestial in Guardians of the galaxy volume 2, Peter Quill's dad, Ego who had taken a human form.
The Eternals will be Angelina's first Marvel superhero movie which is being directed by an award-winning indie director, Chloé Zhao. The movie is set to release in November 2020.
Is Angelina the right choice to play Thena?
Angelina is the right choice and everyone is eager to see her acting prowess in the MC universe. She has the skill sets and is an accomplished actress who works hard to get into the character. She has done many action-packed movies and undoubtedly she will do justice to the character of Thena. Till then Angelina can continue buddying with her kids for her training.
Get our hottest stories delivered to your inbox.
Sign up for Scrabbl Newsletters to get personalized updates on top stories and viral hits.