AppViewX Secures $30 mn from Brighton Park Capital to Accelerate Innovation & Market Expansion Globally
Interestingly, AppViewX has been revolutionizing the manner, in which NetOps and SecOps teams deliver services to the rest of Enterprise IT.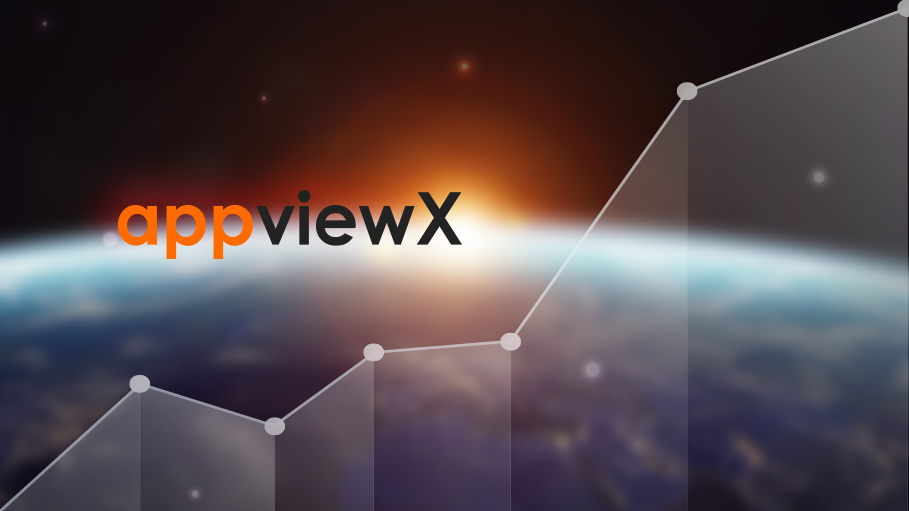 Seattle-headquartered AppViewX, a leading low-code automation and orchestration platform for NetOps and SecOps with offices in the US, the UK and India, on Tuesday announced that it has secured $30 million in Series A funding from Brighton Park Capital (BPC), a Connecticut-based growth equity firm. Brighton Park Capital, a new technology focussed private equity firm based in was the sole investor in the Series A round.
Interestingly, AppViewX has been revolutionizing the manner, in which NetOps and SecOps teams deliver services to the rest of Enterprise IT. This is a modular, low-code software application, which in turn enables automation and orchestration of network and PKI infrastructure using an intuitive, context-aware, visual workflow. It also helps Ops teams in quickly and easily translating business requirements into automation workflows that improve agility, enforce compliance, eliminate errors, and reduce cost, by leveraging a vast library of pre-built tasks and workflows. AppViewX CERT+ helps enterprises protect themselves from cyber-attacks and outages that can happen easily due to misused keys or expiring TLS/SSL certificates. It also provides automated discovery, enrollment, monitoring, validation, expiry notification, renewal, provisioning, remediation, reporting and revocation of SSL/TLS certificates across networks including app servers, web servers, ADCs, proxies, firewalls, client, mobile and IoT devices. CERT+ helps enterprise IT manage and automate the entire lifecycle of their internal and external PKI.
Anand Purusothaman, Founder and CTO at AppViewX, said that Brighton Park Capital's investment will fuel growth, accelerating AppViewX's product innovation further solidifying their position as the most advanced certificate Management and network automation platform available. It's an honor to be among Brighton Park Capital's first technology investments, especially given its commitment to invest in companies with highly innovative solutions, he said.
India is an important part of our growth plans and we plan to invest heavily in talent and people., he further said.
Brighton Park Capital was founded in January 2019 by Mark Dzialga, who was previously with General Atlantic for 20 years most recently a Managing Director at the firm and an investor in other hyper-growth start-ups including AppDynamics.
The Series A funding and additions to the board of directors cap an exciting year for AppViewX. For the financial year ending March 2019, AppViewX subscription revenue grew by 77 percent, and the company expanded into the Australia and Singapore markets while increasing field presence in North America, EU and UK.
AppViewX plans to hire more field talent to support the efforts of Sales, Customer Success, Product Management, and Marketing teams. The new board leadership will play a significant role in guiding those plans.
It is pertinent to mention here that the Series A financing builds on an exceptional year for AppViewX, which saw a rapidly growing roster of clients, key executive appointments, and market momentum in the networking automation technology.
New board member Mike Gregoire is a Managing Director of Brighton Park Capital and a member of the ADP Board of Directors, serving as the Chairman of the Governance committee. He's spent 25 years in software and technology. Prior to joining BPC, he was the Chairman and Chief Executive Officer of CA Technologies for almost six years, and Chairman and CEO of Taleo Corporation, a leading cloud-based talent management software company that he built and took public for $300 million before its successful sale to Oracle in 2012 for nearly $2 billion.
Another new board member Zach Gut is a Partner at Brighton Park Capital. He previously was a Principal at Apax Digital and prior to that a Vice President and Associate at Summit Partners for more than nine years.
The new board advisor Larry Biagini has served as a special advisor at Brighton Park Capital since January 2019. Before taking his current role as Chief Technology Evangelist at Zscaler, an IT security company, he spent 26 years at GE, from which he retired as VP and Global CTO.
Get our hottest stories delivered to your inbox.
Sign up for Scrabbl Newsletters to get personalized updates on top stories and viral hits.