As Per New Court Ruling, Brad Pitt Can Spend More Time with His Kids
Jolie may face a reduction of time spent with her kids or may even lose complete custody of the kids if she doesn't take steps to improve their relationship with their father.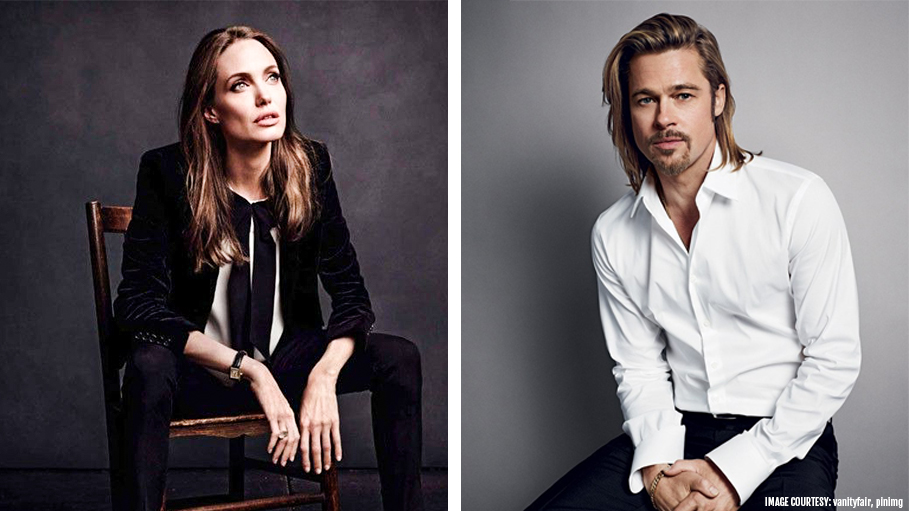 Actor Brad Pitt has made it his priority to visit his kids in London for the second time in weeks. The kids are in London along with their mother Angelina Jolie who is currently shooting for the film 'Maleficent 2'.
A judge who has presided over the couple's divorce proceedings has created a detailed schedule for Pitt to spend time with his kids Pax 14, Zahara 13, Shiloh 12, and nine-year-old twins Vivienne and Knox. According to a source who told PEOPLE, Pitt is very enthusiastic to be with his kids and his moods are brightening up already. "Having kids was always very special to him. He wanted kids for years before he met Angie. He was dreaming about being a dad. And he has always been a great dad. Very involved and present. He talks about the kids nonstop now. He brought gifts back to England."
The custody battle between the couple has been ongoing and bitter for quite some time since the couple officially divorced on Sep 19, 2016. According to court papers obtained by PEOPLE recently, Jolie may face a reduction of time spent with her kids or may even lose complete custody of the kids if she doesn't take steps to improve their relationship with their father. It states that Jolie must allow the kids to have a healthy relationship with their father or else it could have negative consequences to their growth.
The children will have to have access to their father in the form of a summer visitation schedule and easy phone access without the interference or monitoring of their mother. The kids are taking therapy and can continue the process with Pitt's involvement. Older son Maddox, 16, is the only exception here because he can decide for himself how much time he can spend with his father.
The source added "Brad has been in the best mood. Although he was away from the kids for a week, it seems just the fact that he now knows when he will see them, makes him very happy. He couldn't wait to get back to England. Not following a proper custody schedule was very difficult for him. And very sad as well."
A new reason to fight
Looks like the custody battle over the kids is resolved for the moment, however, the couple has got another reason to fight. This time it has got to do with the children starring in a movie. Jolie wants her daughter Shiloh and son Knox to appear in her movie Maleficent 2 but Pitt will not hear of it. A source told PEOPLE "He refuses to sign off her plan to include Shiloh and Knox in 'Maleficent 2'. The kids are being used as pawns. They are not on good terms and are less than civil." According to US Weekly, Pitt has also changed Angelina Jolie's vacation plans so that the children cannot be in London with their mother as she films her movie.
Angelina Jolie's lawyer has a different version of the story. In a statement, he said, "From the start, Angelina has been focused only on their health and needs, which is why it was so important that this last court hearing is conducted privately. It's deplorable that someone, for their own selfish reasons, leaked selective portions of the confidential and sealed court record to create an inaccurate and unfair picture of what is really happening." A spokesman for Jolie said that the leak of the court paper is "misleading" and "not in the best interests of the children."While Angelina is busy shooting for 'Maleficent 2', Pitt apparently has plans to begin a new movie and he decides to juggle between work and spending time with his kids in London.
Get our hottest stories delivered to your inbox.
Sign up for Scrabbl Newsletters to get personalized updates on top stories and viral hits.