Avaya Helps Channel Partners 'Embrace The New' at Innovation
Strategies for Avaya's 2020 fiscal year were unveiled at the Avaya Partner Summit, the premier event for the future of communications technology and mastering the Art of Experience.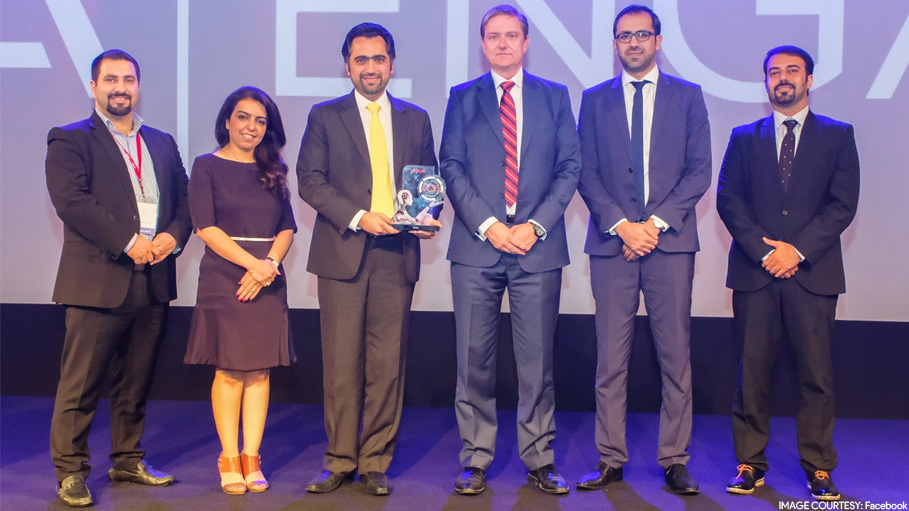 NYSE-listed Avaya Holdings Corp. on Tuesday rallied its channel partner community with deep-dives on the latest Avaya innovations and programs designed to accelerate growth, break into new markets, and help customers chart a path towards the cloud.
Strategies for Avaya's 2020 fiscal year were unveiled at the Avaya Partner Summit, where the company is hosting the EMEA and APAC region's leading channel executives as part of Avaya ENGAGE® Dubai, the premier event for the future of communications technology and mastering the Art of Experience.
At the Summit, Avaya demonstrated the strong growth opportunities for partners with detailed sessions on the solutions that are driving cloud growth, including Avaya IXTM Subscription program, Avaya OneCloud ReadyNow, Avaya CPaaS, and Avaya IX Spaces. The event also served as the go-to-market launchpad for Avaya's latest CX applications, Avaya IX Onespace, and other impressive innovations – all of which are being rolled out across the International theatre.
Fadi Moubarak, Vice President – Channels, Avaya International, said that their message to partners this year is to embrace the new – new solutions, new customers, and new deployment models. They've demonstrated their commitment to this idea with an impressive number of solutions, offerings and programs, all of which will drive compelling opportunities for partners in the coming financial year.
He said that nowhere is this more obvious than in the announcements they're making around cloud and the subscription-based model. This is where the industry is moving, and with programs like Avaya IX Subscription, they're enabling their channel partners to support their joint customers at every stage of their cloud journey.
The Avaya Partner Summit included deep dives into the following solutions and programs, among others:
Avaya IX Subscription, which offers a flexible new consumption-based alternative to traditional perpetual pricing models, and helps partners facilitate a transition to the cloud for their customers.
Avaya IX Spaces, a cloud-based collaboration solution that delivers audio and video conferencing, file sharing and more, through a lightweight web app, and promises to take the fight to a number of competitors that are both more expensive and less richly featured. Avaya IX Spaces is now available in 45 countries.
Avaya ReadyNow, which gives enterprise customers access to Avaya Unified Communications and Contact Center solutions delivered in a secure private cloud environment, providing enterprises with a convenient and automated path to the benefits of cloud communications.
Avaya Communications Platform as a Service (CPaaS), which enables organizations to build apps with ease and integrate them into any application, workflow, or communications system.
Avaya's Device as a Service (DaaS) helps businesses acquire its latest smart devices with the flexibility of a monthly subscription rather than an upfront purchase. Following a successful introduction in the United States in 2018, this offering is now available to customers in a number of European countries.
Moubarak said that partners will see them take a much more aggressive stance with their approach to innovation and opportunity this year, and they'll be encouraging and supporting them to join them as they leverage the market forces around digital transformation to enable their customers. Between their new cloud offerings, vertical-specific solution sets, and advanced Contact Center and Unified Communications applications, they have a compelling story to take to their joint customers as CX and EX leaders that will drive amazing business outcomes, he said.
Avaya also demonstrated the opportunities for moving existing customers to exciting new use cases, with the latest updates to Avaya IX Contact Center, IX Workplace, and the ever-expanding, award-winning range of IX Devices, which can be optioned as Open SIP, providing further opportunities for partners to break into new markets.
The Avaya Partner Summit culminated in the Avaya Partner Awards, which recognized the EMEA & APAC regions' leading channel partners for their ability to design and implement blended communication solutions that solve pressing business challenges.
Get our hottest stories delivered to your inbox.
Sign up for Scrabbl Newsletters to get personalized updates on top stories and viral hits.