Black Mirror Season 5 is Approaching, Miley Cyrus to be One of the Starcast?
Black Mirror co-creator Charlie Brooker in a recent interview revealed a lot about the Season 5 of the show and affirmed, Black Mirror Season 5 will be dropping in any time soon in 2019, on Netflix!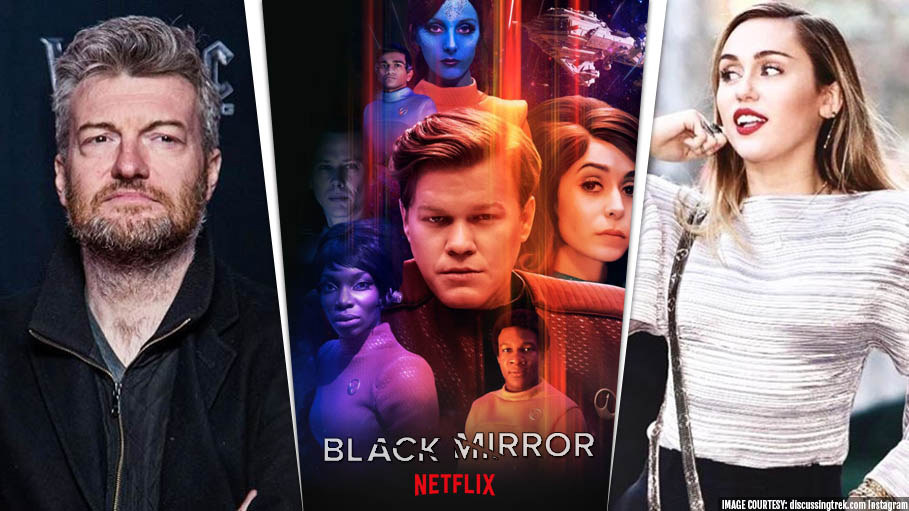 One of the biggest and most popular series on Netflix is making a comeback with its 5th season, as its co-creator Charlie Brooker confirms it. In an interview with RadioTimes Charlie turned up, close and personal about Black Mirror Season 5 and said that it will be landing in 2019, although didn't mention any official release date yet.
The anthological British television drama that had been purchased by Netflix in 2015 is widely appreciated for its sarcastic take at technological revolutions and human connection in an alternative near future. Is technology a boon or enslavement? Is it improving our day to day lifestyle or only deteriorating the natural human emotions? Viewers are often hit by such throbbing questions in its each episode, thriving on different stories…!
Season 4 of Black Mirror had drawn its major attention to its opening and concluding episodes, respectively, 'USS Callister' and 'Black Museum'. However, Charlie Brooker hinted that the five episodes of the 5th Season are going to be "imminent-ish"... referring to their latest flick 'Bandersnatch' he said, "Doing Bandersnatch was like doing several episodes at once, so in one respect the other season five episodes are more straightforward, though they all come with their own challenges."
Black Mirror Season 5 will continue to trot on its path of nihilism but it could be a mix this time, comprising a few lighter episodes. Well, of course, it is this nihilistic tone that sets 'Black Mirror' apart, and we love it for that.
While Charlie was asked that whether there would be any trailer for its 5th Season he answered nothing as of now, but we should keep watching the Netflix page for there might be one sometime.
One thing that us, the 21st-century viewers have very much grown inclined to is a sequel. 'San Junipero' the two Primetime Emmy Awards and two BAFTA winner episode in 3rd Season is on the most wanted list for a sequel. However, Charlie didn't offer much hope to it. "In terms of a sequel to San Junipero, no, certainly not in its current form – I don't think we'd revisit those characters unless we had a really, really good reason… And I very much doubt that we would do that as an episode. Maybe as a graphic novel or some sort of commemorative biscuit; but we wouldn't want to pick that apart and tinker with it, as we'd like to leave Kelly and Yorkie where they are."
'San Junipero' is based on lesbian love set in the 80s that finds a way even after death, thanks to the remarkable evolution of science and technology.
Now, coming to the most crucial question… who are going to be in the Black Mirror Season 5 cast?
Radio Times is quite confident about one name which is Miley Cyrus.
The young singer and actress who recently got hitched to Liam Hemsworth, is rumored to be featured in the sci-fi show. But what Charlie Brooker has to say about it? Well… guess he must have preferred to stay tight-lipped.
But my dear Netflixians, there's one thing for sure! Don't expect any sort of interactive adventure like 'Bandersnatch' in Season 5. No matter how much overwhelmed and gripped the multiple-ending film has made you to be, the makers are not repeating it very soon. "Characters are defined by what they do. If the viewer is saying what they do, then you've got a sort of problem there", Charlie stands firm on his logic.
Get our hottest stories delivered to your inbox.
Sign up for Scrabbl Newsletters to get personalized updates on top stories and viral hits.