British Woman Detained in Dubai for Defaming Ex-Husband's Wife on Facebook
It was on March 10 that Laleh came to Dubai to attend her ex-husband's funeral. She was arrested as she stepped onto Dubai soil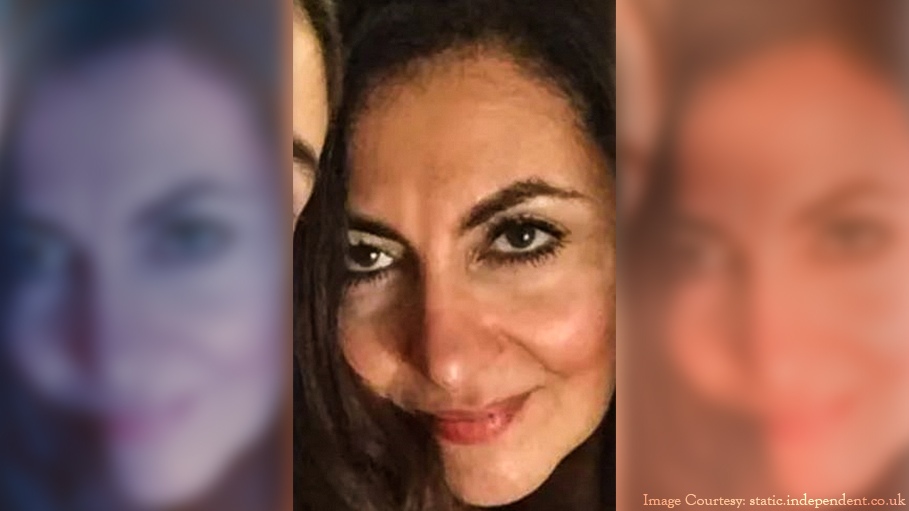 A British woman by the name of Laleh Shahravesh, 55, was detained in Dubai when she came to attend her ex-husband's funeral services. Shahravesh from Richmond, South West London was married to her Portuguese husband Pedro for the past eighteen years. The couple lived in Dubai for eight months where her husband worked. Shahravesh then returned to the UK with their daughter Paris.
While Laleh was in the UK, divorce papers were sent to her. Through a Facebook post, she also discovered that her husband was getting married again. In order to lash out at her husband and his to-be-wife, Laleh wrote in Farsi (Persian language) in FB, "I hope you go under the ground you idiot. Damn you. You left me for this horse." In another post, she wrote: "You married a horse you idiot."
It was on March 10 that Laleh came to Dubai to attend her ex-husband's funeral along with her daughter as he had passed away at the age of 51 due to a heart attack. Much to her surprise, she was arrested as she stepped onto Dubai soil to attend his funeral. According to UAE cybercrime laws, a person can be arrested or fined for making defamatory statements on social media against anyone. It was none other than Pedro's new wife Samah Al Hammadi who reported Laleh's comments on Facebook in this shocking case.
Laleh's daughter Paris Shahravesh Correia Dos Santos has written to the prime minister of the United Arab Emirates, Sheikh Mohammed Bin Rashid Al Maktoum who is also the ruler of Dubai. She stated that she hasn't seen her mother for more than three weeks. "I ask kindly: please, please return my mother's passport, and let her come home," said the 14-year-old.
According to the Chief Executive of Detained in Dubai- Radha Stirling, Laleh has been bailed out however the authorities have confiscated her passport. She's currently residing in a hotel. On Thursday, Laleh will have to face further court proceedings.
Radha Stirling explained that the Foreign Office (FCO) had not done enough to warn tourists about the severity of cybercrime laws in the UAE. Meanwhile, FCO said in a statement, "Our staff are supporting a British woman and her family following her detention in the UAE. We are in contact with the UAE authorities regarding her case." Radha also revealed that the complainant had written on Facebook that she is reconsidering of dropping the charges out of respect for Paris.
Foreign Secretary Jeremy Hunt told reporters that the government was "concerned" about the situation. He offered hope in this case by saying, "Our diplomats in the UAE have enormous experience in dealing with consular cases as we saw from the Matthew Hedges case and so she is getting the best possible service from the FCO."
Speaking of the case, Laleh said she's been terrified by the whole event. She revealed that she can neither eat nor sleep. She admitted that she has lost a lot of weight due to the stressful ordeal. "And my daughter cries herself to sleep every night. We are so close, especially since her father left us and we only have each other. It breaks my heart to be kept apart from her", she spoke of her daughter.
Even though Laleh posted the comments while she was in the UK she could be fined £50,000 or could be sentenced to up to two years in prison. This complex case involving two different countries has raised several questions in the manner we use social media these days. It also sheds light on the fact that we need to understand the severity of cybercrime laws of each country before personally posting any content that would create a stir or attacking a person residing in another country.
Get our hottest stories delivered to your inbox.
Sign up for Scrabbl Newsletters to get personalized updates on top stories and viral hits.