Demi Lovato Hospitalized Reportedly after a Drug Overdose
Lovato revealed that she often used cocaine. The singer also confessed that she battled with alcoholism, eating disorders and that she was bipolar.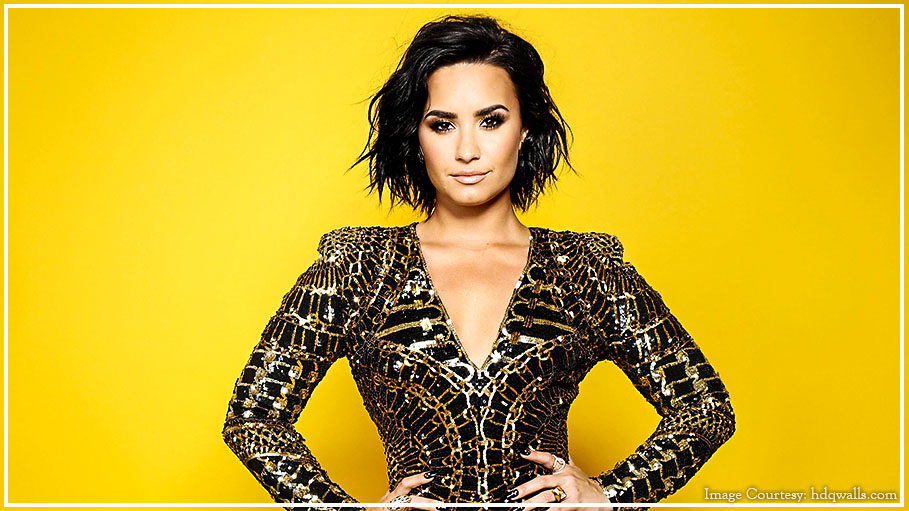 Demi Lovato, the 'Sorry not Sorry' singer has been hospitalized after an apparent drug overdose. According to NBC, the singer was found unconscious at her home on Tuesday after which she was rushed to a Los Angeles hospital.
Demi Lovato is reportedly safe now and was seen "awake and with her family." The singer who is currently in the midst of completing her music tour called 'Tell Me You Love Me' has warned that some of the information that is being circulated about her and the incident is false. She has also respectfully requested for privacy during this time.
Lovato shared her struggles with substance abuse in 2010 when she withdrew from a concert tour with Jonas Brothers and got admitted into a rehabilitation facility. Following the treatment, Lovato revealed that she often used cocaine. The singer also confessed that she battled with alcoholism, eating disorders and that she was bipolar.
Tryst with Cocaine
Untold details about the popular singer's struggle with cocaine were also revealed in her documentary 'Demi Lovato: Simply Complicated.' It revealed that Lovato was bullied in school which often made her feel isolated. Talking about her early experiences with cocaine, Lovato said that she was seventeen years old, working on Disney Channel when she was first introduced to the world of cocaine by a couple of friends. She confessed that she felt out of control but she still loved it. "I was scared because my mom always told me that your heart could just burst if you do it. But I did it anyways, and I loved it the first time that I did it." she said.
Another major factor that coerced Lovato to take to drugs was her father's addiction to drugs. "I guess I always searched for what he found in drugs and alcohol because it fulfilled him, and he chose that over a family," she said. Lovato's father struggled with addiction and that strained his relationship with Demi Lovato and her sister in a big way. Her father's presence is clearly embedded in her music. According to Lovato's close sources, strained relationships, bullying, pressure of fame at an early age, expectations and not being able to be herself were what caused her to struggle with herself.
A successful career
Demi Lovato did a number of adverts, TV shows but her biggest breakthrough came with her role as Mitchie Torres in Camp Rock and its sequel. Lovato was gifted with a powerful voice and thus it didn't take long before her musical journey skyrocketed. Since signing up with Hollywood records, Lovato released successful albums one after the other like 'Here we go again', 'Unbroken', 'Confident and so on. Songs like 'Heart Attack', 'Give your heart a break', 'Cool for the summer' were among the top twenty entries on the US Billboard Hot 100. The singer has listed Kelly Clarkson, Christina Aguilera, Whitney Houston and Jennifer Lopez as some of her biggest influences.
It was only a month ago that Lovato released a new single called 'Sober.' The singer was scheduled to perform on Thursday in Atlantic City before traveling to Latin America to complete the final leg of her tour. Good wishes have been pouring in from her colleagues and friends including singers like Kesha, Ariana Grande, and Lilly Allen. Ellen Degeneres said "It breaks my heart that she is going through this. She is a light in this world, and I am sending my love to her and her family."
Get our hottest stories delivered to your inbox.
Sign up for Scrabbl Newsletters to get personalized updates on top stories and viral hits.