Female Supporters of NBC News Anchor Tom Brokaw, Accused of Sexual Harassment Charges, Claim He's a Decent Man
Female Supporters of NBC News Anchor Tom Brokaw, Accused of Sexual Harassment Charges, Claim He's a Decent Man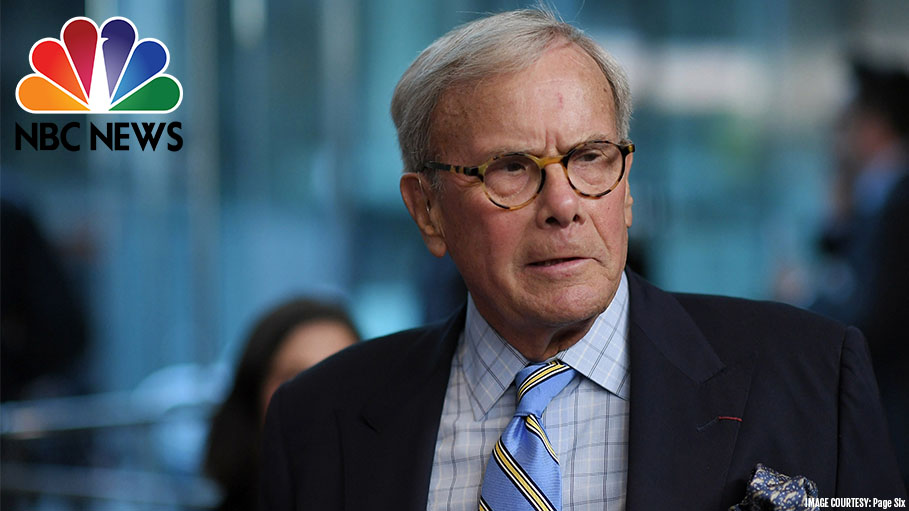 Tom Brokaw, NBC News anchor and the host of the 'Today' seems to have a lot of backing from his colleagues especially the female ones. Many famous names from the peacock network like Rachel Maddow, Andrea Mitchell, Mika Brzezinski and Maria Shriver have come to his defense. There are many more like them who are working with Brokaw or have worked with him in the past, have come together to support him.
Elizabeth Bowyer, the co-head of brand and content strategy at Goldman Sachs, wrote a letter defending Brokaw and it was circulated amongst the staff at NBC. More than 60 female colleagues have supported Brokaw. They have described him as "a man of tremendous decency and integrity."
In the letter, the women claim that Brokaw has treated them with fairness and respect and he has also given the opportunities for advancement which helped them in their careers.
Earlier this week, Linda Vester, an ex-NBC correspondent, and an ex-FOX anchor claimed that Brokaw made inappropriate advances on her in the 1990s. Linda, who was in her 20s at that time, claimed Brokaw tried to forcibly kiss her then. Another woman had also reported that Brokaw acted in an inappropriate manner toward her when she worked as a production assistant in the 1990s. Linda was not happy the way NBC handled the sexual Harassment claims against Matt Lauer, an ex-host of the 'Today' show.
Brokaw has denied all the allegations levelled against him In a statement issued by NBC, he said "I met with Linda Vester on two occasions, both at her request, 23 years ago, because she wanted advice with respect to her career at NBC, He also mentioned, "The meetings were brief, cordial and appropriate, and despite Linda's allegations, I made no romantic overtures towards her, at that time or any other."
Brokaw is lucky to have many backing and supporting him. Early on, NBC informed they won't be conducting an investigation into the allegations made by Linda Vester. According to them, Vester has given her side and Brokaw has denied everything and so there is nothing for them to investigate. However, they may make inquiries if they receive more information about the allegations.
Meanwhile, Brokaw has backed out as the commencement speaker for Sacred Heart University. Brokaw decided to drop out because he did not want the focus to be taken away from the graduating students and their families. This decision was conveyed to the University via an email. Linda McMahon will be replacing him at the event.
Get our hottest stories delivered to your inbox.
Sign up for Scrabbl Newsletters to get personalized updates on top stories and viral hits.