Global Alliance for Mass Entrepreneurship Gets off Ground
The move is seen as a first step in identifying a collective vision, driving commitment from interested organizations and defining concrete action plan for the proposed alliance.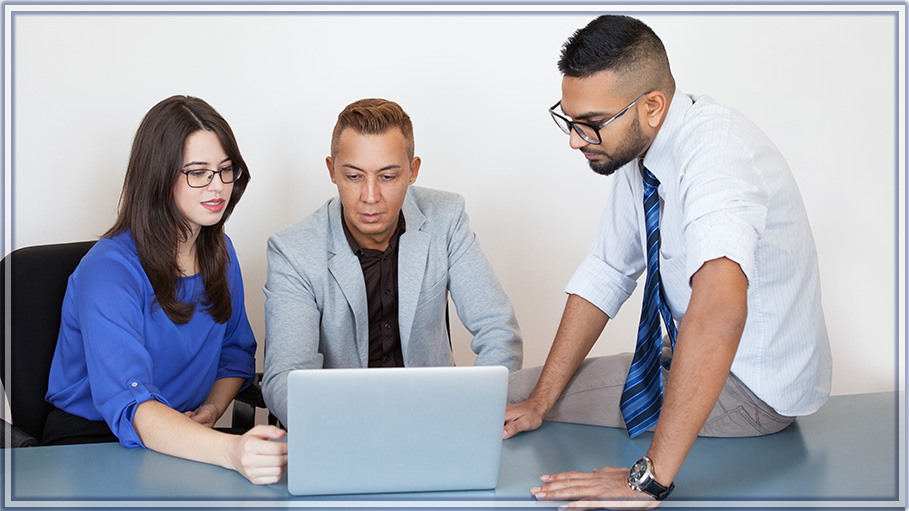 A group of Indian and international partners have now floated the 'Global Alliance Mass Entrepreneurship' (GAME), a new coalition that aims to catalyze a 'Mass Entrepreneurship' movement in India that will aim to create 10 million new entrepreneurs, at least half of whom will be women, and 50 million new jobs by 2030. GAME has received initial funding commitment of Rs.100 crore over three years from several Indian and global donors.
The move is seen as a first step in identifying a collective vision, driving commitment from interested organizations and defining concrete action plan for the proposed alliance. It was announced at a workshop organized by The Rockefeller Foundation with support from Dalberg Advisors, had participants from nearly 50 organizations including the Ministry of Skills Development and Entrepreneurship, Ministry of Rural Development, Ministry of Micro, Small & Medium Enterprises (MSME), State Governments of Andhra Pradesh, Odisha, and Meghalaya, Tata Trusts, UNICEF, World Bank, Omidyar Network, Facebook India, Wadhwani Foundation, Social Alpha, Aptech, BYST, Pratham and Going to School amongst others.
Like many countries, India has a major challenge when it comes to creating enough jobs; with nearly one million young people entering the working age population every month, India needs new engines of job creation. Entrepreneurship is a critical lever of such job creation but has so far been eclipsed by an inordinate focus on education and skilling. "Mass entrepreneurship" refers to the millions of ordinary local businesses that typically hire five or more people, use local inputs and serve local needs in every community. These range from a beauty salon or food caterer, to a motorbike repair shop or artisan collective. In most thriving economies, such businesses form the backbone of the economy and employment. Based on the research of Dalberg Advisors, GAME has identified three pathways of intervention
A) Nurture entrepreneurial mindsets early to help students consider entrepreneurship a viable career option and receive relevant exposure and experience,
B) Converting job seekers into entrepreneurs by creating entrepreneurial opportunities & reducing the risks associated with becoming an entrepreneur,
C) Finally, help single and micro-entrepreneurs to grow and aspire for more than basic survival by providing services like training, advisory/mentoring as well as access to finance.
While several promising initiatives already exist to promote mass entrepreneurship, there is a need to achieve co-ordination of efforts and drive massive scale. Ravi Venkatesan, former Chairman of Bank of Baroda and Microsoft India and founder of GAME said, "Job creation is a classic "wicked" problem; it is systemic, involves lots of stakeholders, and is interconnected with many other issues, ranging from infrastructure and access to finance to ease of doing business. It defies simple solutions and silver bullets."
Venkatesan said, "With GAME, we aim to create a focused autonomous organization, bringing together a consortium of public, private and civil society organizations. With a shared mission, the right leadership, and governance model, it can become a platform that allows everyone with an interest in mass entrepreneurship to plug in and play."
Endorsement and support for the Alliance have come from many organizations.
"The Rockefeller Foundation has been working in and learning from India for more than a century," said Christine Heenan, Vice President for Policy, Partnerships and Communications at The Foundation. "Helping more Indian families rise out of poverty remains a challenge we're committed to tackling; creating thousands of new companies and millions of new jobs is key to that. This Alliance can make that goal a reality."
Dr. K.P. Krishnan, Secretary, Ministry of Skill Development and Entrepreneurship, Govt. of India said, "One of the foundational ideas in the creation of a Ministry of Skill Development and Entrepreneurship was the notion that skilling should lead to livelihoods generation. The missing link is the ecosystem for creation of mass entrepreneurship. GAME, with potential solutions to this problem, is most timely. My Ministry fully welcomes and supports this initiative and hopes to benefit by these ideas."
R. Venkataramanan, Managing Trustee, Tata Trusts and a key supporter of GAME, "At Tata Trusts we have made significant progress on promoting rural livelihoods especially amongst women. We believe that this grassroots action must be enhanced by promoting mass entrepreneurship. Initiatives like GAME are much needed and we are pleased to participate in and support this initiative as it requires platform thinking and multi-stakeholder collaboration."
"Grassroots creativity and widespread entrepreneurship are the recipe for mass flourishing. India and the world will benefit profoundly from embracing this initiative", said Professor Edmund S. Phelps, 2006 Nobel Laureate in Economics and Director, Center on Capitalism & Society.
Get our hottest stories delivered to your inbox.
Sign up for Scrabbl Newsletters to get personalized updates on top stories and viral hits.