Leonardo DiCaprio Pledges to Donate $5 Million to Amazon Fires through 'Earth Alliance'
In an Instagram post, DiCaprio said, "The largest rainforest in the world is a critical piece of the global climate solution. He added, "Without the Amazon, we cannot keep the Earth's warming in check."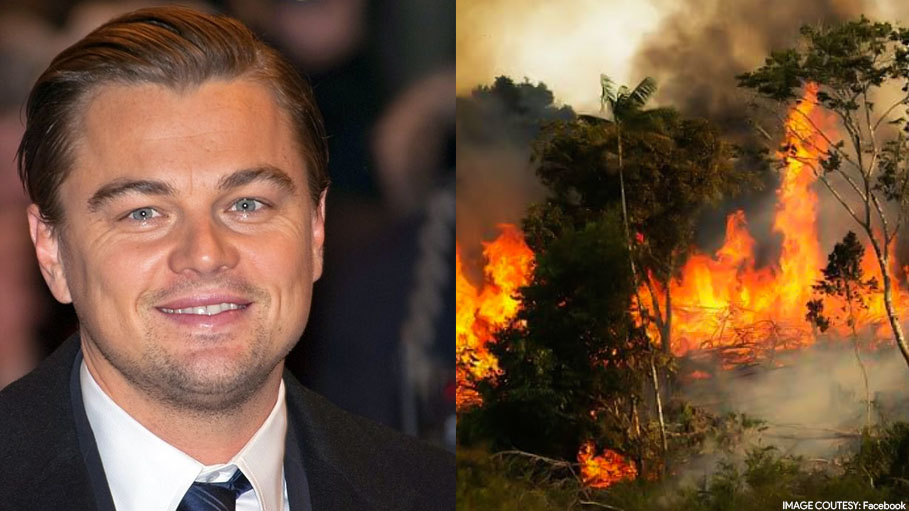 'Once Upon A Time in Hollywood' star- Leonardo DiCaprio has committed to donating $5 million to Amazon in the wake of the deadly fires that have threatened to engulf the largest rainforest.
The actor would do this through a new environmental foundation called the 'Earth Alliance.' The new foundation was created last month by DiCaprio and philanthropists Laurene Powell Jobs and Brian Sheth.
In an Instagram post, DiCaprio said, "The largest rainforest in the world is a critical piece of the global climate solution. He added, "Without the Amazon, we cannot keep the Earth's warming in check."
On Sunday the foundation announced that it has formed the 'Amazon Forest Fund' seeking funds to work towards protecting the rain forests, to focus on critical resources for indigenous communities and partners who are working on the ground to protect the rainforest.
'Earth Alliance' is deeply concerned with the current crisis in the Amazon and it has been primarily launched to protect the natural world.
According to the fund's website, Brazil's National Institute for Space Research (INPE) more than 72,000 cases of wildfire has been reported which is a sharp increase to last year's numbers which was 40,000. The surging fires have been attributed to deforestation by cattle farmers.
The funds will be donated to five local organizations: Instituto Associacao Floresta Protegida (Kayapo), Coordination of the Indigenous Organizations of the Brazilian Amazon (COIAB), Instituto Kabu (Kayapo), Instituto Raoni (Kayapo) and Instituto Socioambiental (ISA).
The fires in the rainforest have sparked a massive outrage resulting in celebrities turning to social media to raise awareness on the topic. The growing concern has also resulted in a lot of wrong information being spread for instance numerous photographs that were shared by celebrities were not originally from Amazon as per sources.

Get our hottest stories delivered to your inbox.
Sign up for Scrabbl Newsletters to get personalized updates on top stories and viral hits.