Google Takes Strong Steps to Distinguish GCP from AWS and Azure
Google takes Strong Steps to Distinguish GCP from Amazon Web Services and Microsoft's Azure. It will need a strong sales strategy to be able to go out, cut the competition and serve customers well to capture the number one position in the cloud market.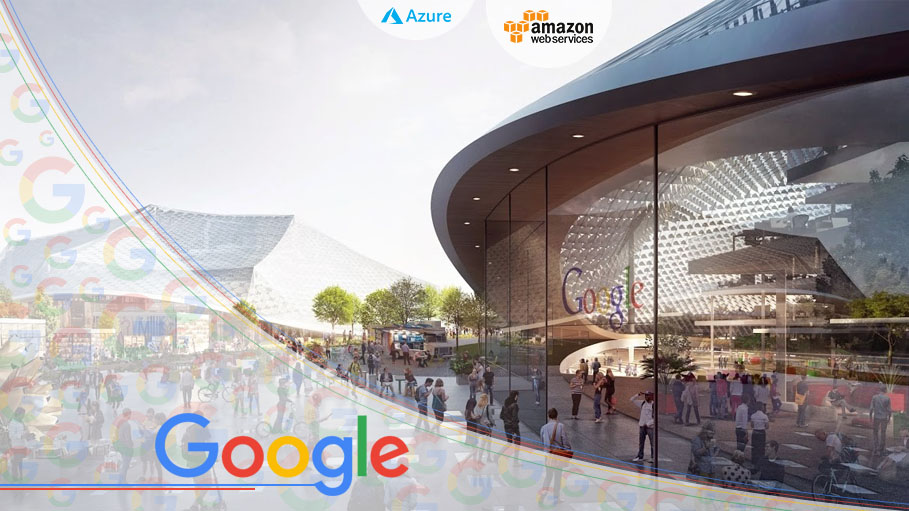 Google Cloud organized its annual customer conference, Google Cloud Next, this week in San Francisco amidst great pomp and show with few strong goals on the card. For beginners, it could introduce customers to new Google Cloud CEO Thomas Kurian for the first time since his on-boarding at the end of last year. And secondly, and perhaps more purposefully, it could demonstrate that it can offer a value proposition that is way different from Amazon's AWS and Microsoft's Azure platforms.
For more technical insights, follow me @Asamanyakm

Diane Greene, Kurian's predecessor, was used to saying that it was still early days for the cloud market, and she's still right, but while the market has continued to mature substantially, Google's share of the market has stayed stubbornly in single digits. The technology leader needed to use this week's conference as a foundation to showcase its strengths and benefits it could offer to its user base.

The lack of stronghold of commercial cloud market has always been a bit of an enigma as the company being talked about is Google after all. It runs Google Search, YouTube, Google Maps and G Suite. These are massive services that are at the top since the time of being launched. You would think being able to run these massive services would translate into massive commercial success for Google Cloud too, but so far it hasn't.

What's Lacking?
Even though Diane brought her own considerable enterprise flavour to GCP, having been a co-founder at VMware, the company that really made the cloud possible by popularizing the virtual machine, she wasn't able to do the expected metamorphosis to the company's commercial cloud assets.


Kurian @ the conference said with candor "A number of customers told us we just need more people from you to help us. So that's what we'll do."


However, it's usually multiple things when it comes to a market as complex as cloud infrastructure. Sure, you can add more brains and voices in customer support or sales, or more aggressively pursue high-value larger enterprise customers, or whatever Kurian has identified as gaps in GCP's approach up till now, but it still necessitates a compelling story, and Google took a big plunge towards having the ingredients to write a new story this week.
Stronger Positioning
Google has honestly accepted the fact that it needs to place itself better in the global cloud market to play the game with more vigour. So it's seriously trying to position itself in the same way as any cloud vendor trying to go after AWS. They are selling themselves as the hybrid cloud company that can help with your digital transformation. It's a popular strategy, but Google did more than display the usual attracting points this week at the conference. In fact, this time Google walked the talk too.

For beginners, it introduced Anthos, a single tool to manage your workloads wherever they live, even in a competing cloud. This is a big deal, and if it works as projected, it does give that new pepped-up sales team at Google Cloud a stronger story to narrate around integration. Actually, AWS hasn't made many friends in the open-source community of late, and Google reiterated that it was going to be the platform that is friendly to open-source projects. To this end, it announced a number of strong partnerships.

Google also took a deep dive into verticals, and built powerful packages of Google Cloud services designed specifically for a given vertical. As an example, it put together a package for retailers that included special services to help keep you up and running during peak business hours of demand; tools to suggest if you like this, you might be interested in these items; contact center AI (Artificial Intelligence); and other tools specifically tailored for the retail market. You can expect the company will be doing more of this to make the platform stronger and more attractive to cater to a given market space.

Now comes the challenging part. Google has definitely come up with some good ideas. However, it will need a strong sales strategy to be able to go out, cut the competition and serve customers well to capture the number one position in the cloud market.

The truth cannot be denied Google is powered by strong technology. That has always been an inherently obvious strength of the tech leader, but it has struggled to translate that into substantial market share as currently reserved by Amazon and Microsoft. For instance, AWS is the market leader with around 32 percent of the market share to be proud of. Azure is far back in second place with around 14 percent, the only other company in double digits. Not to forget IBM, trying hard for long and is, in fact, Google's close contender. It's evident that increasing the market share exponentially is the company's real challenge to overcome in the next two to three quarters. And it really still is too early to understand how the market will respond, but the game is already on, and Kurian needs to steer the team under his able leadership in the right direction if Google wants to win it all.

For more technical insights, follow me @Asamanyakm

Get our hottest stories delivered to your inbox.
Sign up for Scrabbl Newsletters to get personalized updates on top stories and viral hits.