Hines, US, Teams up with Conscient to Build High-End Residential Projects in India
Conveniently located in an exclusive enclave in Golf Course Extn. Road, in Sector 59, Elevate is a thoughtfully designed, differentiated, high-quality, residential development option for the customers, priced at INR 2.2 – 4.0 cr. ticket size.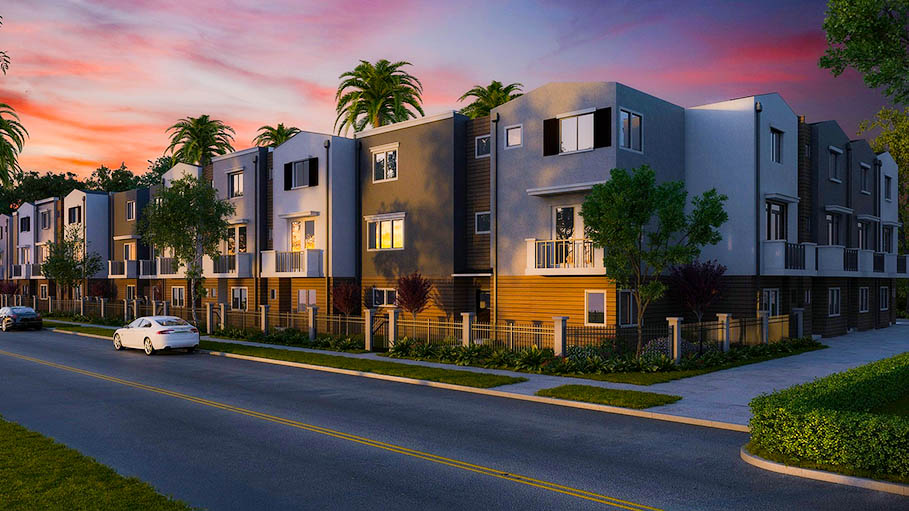 Hines, the Houston (US)-headquartered international real estate firm, and Conscient Infrastructure Pvt. Ltd., a trusted name in the real estate industry in India, have commenced work on developing the premium residential project, Elevate, in Gurgaon. The residential project, with an estimated value of Rs 2000 crore, is Hines's first residential venture in India.
Conveniently located in an exclusive enclave in Golf Course Extn. Road, in Sector 59, Elevate is a thoughtfully designed, differentiated, high-quality, residential development option for the customers, priced at INR 2.2 – 4.0 cr. ticket size. The project houses 556 for-sale apartments with equivalent saleable area sizes ranging from approximately 2,100 square feet to 3,400 square feet. Conscient Infrastructure will be the developer for the project while Hines will be investment manager and advisor.
This project has been designed keeping the end users in mind and long-term investors who continue to see merit and value in quality real estate as an asset class. This segment of customers respond to good investment opportunities and is largely immune to market fluctuations.
Designed by the famous architect from Barcelona, Ricardo E Bofill, Principal Chief Designer, RBTA, the apartment units comprise of 3BHK, 3BHK + Powder, 3BHK + Study and 4BHK. The unique aspect of the project is its differentiating features and the eye for detail with which the project is designed to give complete peace of mind to every customer.
Alex Felez Buchholz, managing director-development for Hines India said that having earlier built One Horizon Center on Golf Course Road through this significant JV, they now foray into residential real estate in India. With their international expertise and customer-focused approach and Conscient's understanding of the local markets, they have designed a project based on extensive customer research and market study. They believe the project meets the expectations of their clients who expressed a need for an international-standard premium residential community, he said.
Rajesh Jain, director, Conscient said that through this project, they aim to continue their decades-long legacy of providing better homes through well thought out spaces to discerning consumers. At Conscient, they have always believed in on-time delivery, offering high-quality products and reliability. This significant partnership with Hines will help them set new standards in quality residential project and customer satisfaction thus benchmarking them to the international best practices. Their JV promises to bring international design and quality matched to the requirements of the India customers, he said.
Prachish Vasudeva, senior director and business head, (residential) said that the residential real estate industry in India has been in a state of flux for several years with customers having a trust deficit with some local developers. On the other hand, foreign players had been reluctant to enter the industry in the past, but now have RERA, Demonetization, Benami Property Act, and GST reforms in place, which in turn, ensures a fair, transparent, level playing field. They believe that Elevate will appeal to both end-users, and long-term investors, who believe in Gurgaon's long-term potential like us.
Hines started operations in India in 2006 by bringing true world-class development, management and investment into the country. With the help of world-renown architects, like Robert A M Stern, Hines India has blended modern design with the highest standard of materials and construction to give shape to a number of award-winning properties.
The parent company is a privately owned global real estate investment firm founded in 1957 with a presence in 214 cities in 24 countries. It has close to $120.6 billion of assets under management (AUM). It includes $66.5 billion worth of assets, for which the company provides fiduciary investment management services and another $54.1 billion assets, for which Hines provides third-party property-level services. The company has 128 developments currently underway around the world. Historically, Hines has so far developed, redeveloped or acquired as many as 1,348 properties, totaling over 444 million square feet. At present, the company's property and asset management portfolio includes 512 properties, representing more than 223 million square feet. It has extensive experience in investments across the risk spectrum and all property types. Besides, it is also known for its pioneering commitment to sustainability. Hines is one of the largest and most respected real estate companies in the world now.
Conscient Infrastructure Pvt. Ltd, on its parts, was founded in 1975 and it deals in luxury residential properties and commercial properties in India. The company has its presence across all aspects of real estate development, ranging from identification and acquisition of land, planning, execution and marketing of the projects, to maintenance and management of completed developments. The company is known for on-time delivery, high-quality products and reliability.
Get our hottest stories delivered to your inbox.
Sign up for Scrabbl Newsletters to get personalized updates on top stories and viral hits.