Hope or Despair, Kashmir Clueless
The whole drama began since Friday, when thousands of tourists and pilgrims have been evacuated, after the Indian government cancelled the Amarnath Yatra.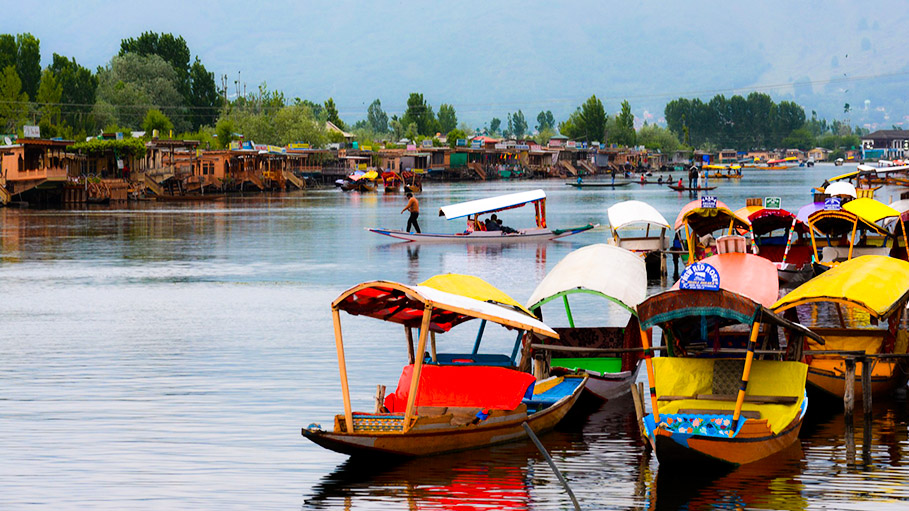 For the last few days, something big is cooking up involving the most controversial state of India, Jammu and Kashmir, but nobody knows whether it is for good or situation will further aggravate with this. With 'strong' leadership at the centre, people are more or less confident, that it is for the good of Kashmir and Kashmiri people, but uncertainty still prevails as there is no communication since the shutdown.
The security has been increased at vital installation and in sensitive areas of the state, mobile, internet services are suspended and most of the prominent political leaders are kept on house arrest. Nearly 40,000 paramilitary forces have been deployed across Srinagar and sensitive areas of Kashmir valley.
Also, there is an indication that the Centre is planning to revoke Article 35A of the constitution, which gives exclusive rights to the state's residents in government jobs and land, but Jammu and Kashmir Governor SP Malik has dismissed these as speculations.
The whole drama began since Friday, when thousands of tourists and pilgrims have been evacuated, after the Indian government cancelled the Amarnath Yatra. Amarnath Yatra is a 45-day annual pilgrimage to the cave shrine Amarnath and tourists were told to leave the state almost immediately. Authorities cited intelligence report suggesting Pakistan supported terrorist attacks on the pilgrimage routes, which 300,000 people would have set out to take in a few days.
Indian army had also foiled an attempt by Pakistani army supported militants while crossing the international border, killing "five to seven" attackers.
Pakistan's Prime Minister, Imran Khan has also accused India of attacking civilians across the line of control using cluster munitions, which is in violation of international law. Though, Indian army firmly denied the allegation.
Imran Khan said the situation "has the potential to blow up into a regional crisis", and has called US President Donald Trump to mediate in handling the crisis. India has always refused third-party mediation to deal with the Kashmir issue and recently rejected Trump's offer to mediate.
Meanwhile, in Kashmir, the administration is urging the people of Kashmir not to panic, while on the other hand curfews and evacuations continued to be imposed on hospitals and educational institutions. Recently, former Chief Ministers Omar Abdullah and Mehbooba Mufti are told not to move out of their house. The government has also imposed a restriction to hold a meeting under section 144 CrPC in Srinagar District. Though there is no official confirmation about all these moves.
National Conference leader Omar Abdullah tweeted, "To the people of Kashmir, we don't know what is in store for us but I am firm believer that whatever Almighty Allah has planned it is always for the better, we may not see it now but we must never doubt his ways. Good luck to everyone, stay safe and above all PLEASE STAY CALM".
Analysts say there is no clear information about what has prompted the security build-up, which officials have blamed on security threats. Khalid Shah, a fellow associated with the Observer Research Foundation said, "Terror threats have been there for 30 years. I don't understand what the scope and nature of this threat is that's so extraordinary".
Kashmir valley is claimed by both India and Pakistan. It has been an integral part of India but because of some earlier agreements between the respective governments of both the countries, India has lost a major part of its territory to Pakistan. And in the last three decades Pakistan administered insurgency on the Indian side, more than tens thousand people have been killed. So, the situation needs to be solved for the good of all.
Get our hottest stories delivered to your inbox.
Sign up for Scrabbl Newsletters to get personalized updates on top stories and viral hits.