How Can You Use YouTube for Your E-commerce Business
YouTube is an essential platform. Using this you can promote your e-commerce business. Here are some tips to get started.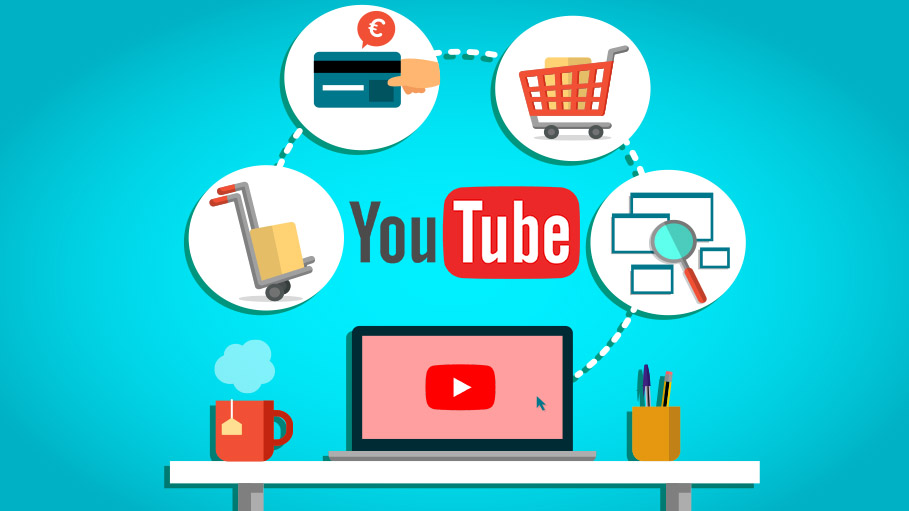 YouTube can be a great platform for E-Commerce businesses. Using this platform you can get leads and conversion.
Every day, the YouTube visitors watch more than billions of videos. This social media platform has become the perfect place for brand promotion and brand expansion. The best thing about YouTube is – it is free.
However, YouTube needs to be dealt with care or else the strategy might backfire. This is why when you are creating YouTube marketing strategy, you need to be a little careful.
So, you need to have the professional approach, if you want to leverage this platform and get profit from it.
Why is YouTube So Important?
This is the perfect platform which can introduce your brand to a large number of potential customers. Once the brand gets the exposure, people will remember you the next time they set out to buy a similar product.
The key challenge for any business is generating traffic. This is why YouTube can provide the right space for you to reach out to the modern generation. It has been seen that more than 60 percent of web visitors want to watch videos. This drive makes YouTube an essential element for e-commerce businesses.
The key problem with YouTube is its popularity. This platform has gained immense popularity. This is why everyone is into YouTube videos. The result of this drive is – the difficulties in getting a place in the YouTube's first page.
So, to simplify the matter, let's say your video will be competing with over 50 billion videos.
However, you need to consider the fact that – the audience is there. You just have to get their attention.
We have come up with some tips which will help you get immense success in YouTube.
Being True to Brand Value
The YouTube channel does not differ from your brand website. This is why you must create the YouTube channel in a way that it stays true to the brand value you are trying to build up.
To be frank, your brand needs at least 7 impressions before people remember you or your brand. The visitors must see your story at least 7 times to really remember your service or your brand.
This is the reason, you must make sure to look similar to each social platform that you are using for your brand promotion
This similarity creates the bonding between you and your customers. When you are creating stories, you need to remember that good quality story connect with the customers.
If you can create the right story, it will create an essential identity. So, opt for the right look and the right feel. Once you have made sure that your brand looks the same on different platforms, YouTube included, you must identify the biggest challenges which you will face while YouTube promotion.
Here you must identify the drawbacks that are holding your progress back. Producing engaging content repeatedly is the biggest challenge which the marketers face. So, you need to have a plan to overcome this one first.
The second challenge is to acquire consistency. You need to have a committed schedule to keep producing content consistently. Budget is the last problem which can hold your progress back. This is a common problem which every other brand owner faces.
You can overcome all these challenges. All you have to do is organize everything. You must address them one at a time to get perfect solutions. However, don't focus on the challenges alone. You need to look at the positive aspects as well. You must make a list of things which you have. It might be keywords, it might be a variety of content topics or it might be a list of existing followers who can be turned into positive leads.
The Pulse of Your Content
It is essential that you post on a regular basis. You would need a schedule for posting content. Failing this would mean failing to generate traffic. People would lose interest once they find that you are not posting regularly.
Determining content marketing goal is important. Why do you want to use YouTube for your e-commerce business? Do you want to make people buy from your platform? Do you want people to get educated through the videos that you are posting? Are you trying to build an email list? Are you trying to get more traffic to your e-commerce website?
To gain success in email marketing, you need to identify some of the priorities. This is to create the right strategy. Here also you would have to identify the challenges that you might face while creating a content marketing strategy.
Also, to keep the pulse of content high, you need to know your audience. Once you have come to know them, you will be able to generate contents for their liking. However, first you need to know what the viewers are looking for.
Best time to post the contents is another problem which most of the marketers, especially the first timers face. For this, you need to use analytics. This will help you find when your target customers come online. The YouTube analytics can be of immense help in this.
Building Follower Base
The ultimate goal is to create a follower base. If you fail here, your e-commerce business is sure to incur some loss. Without followers, you will not be able to fulfill the objective of creating leads and then turning the leads into positive customers.
You would need subscribers for more shares and views. Bigger audience means more brand awareness. If you want to be successful, you need to understand the brand persona which you are trying to create.
How-To's
When you are getting started, the best way to generate traffic is – by creating how-to videos. These videos have focused viewers. This is why you can create how-to videos to test the viewership. Once you see that your video is generating traffic, you can dig a little deeper.
Lastly, you can try product review videos as well. These videos attract viewership as these are more authentic.
Get our hottest stories delivered to your inbox.
Sign up for Scrabbl Newsletters to get personalized updates on top stories and viral hits.