How to Celebrate Easter Holiday 2018 - 5 Suggestions for the Long Weekend
Starting from the Good Friday to Easter, you're getting a really long weekend and here's 5 suggestions for you to celebrate the Easter holiday 2018.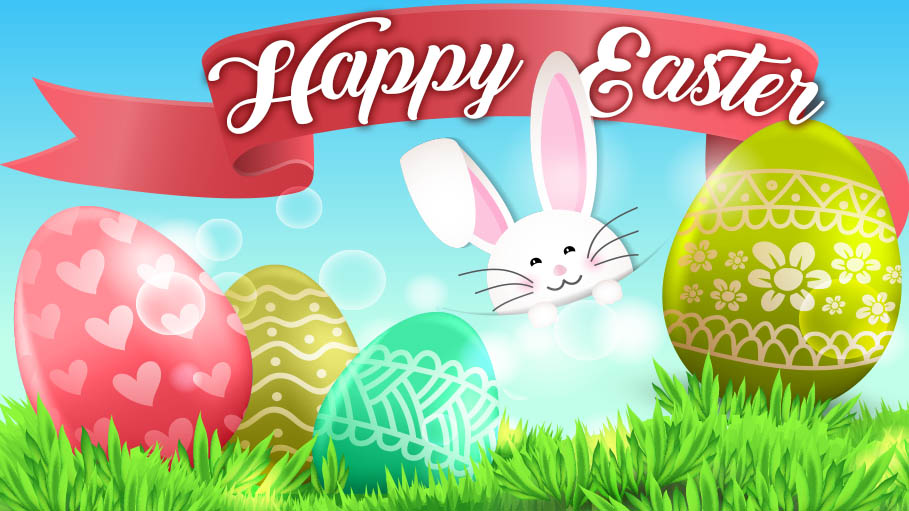 The Easter is already here, so is a long weekend for you. If you don't have a busy schedule you would definitely like to plan something with your friends and family. Starting from the Good Friday to Easter, you're getting a really long weekend and here's 5 suggestions for you to celebrate the Easter holiday 2018.
This year, Good Friday is going to be observed on 30th March. The word 'Good' here suggests 'Holy', that reminds us of the sacrifice of Jesus Christ for the humanity.
The Easter Sunday or Easter Day marks the day of Christ's resurrection and people celebrate it in different manners.
Attending Church Services, If You're Religious
Churches commemorate the Good Friday arranging prayers and other services. If you're religious, you'll definitely prefer a quiet day attending church services. In many states different parades are organized, so you might like to join them as well. It's the day of the mourning for Catholics, and some prefer to fast or exclude meat from their meal.
People who are not so religious happen to spend the day off with their loved ones. In that case, you can have some quality time with your family, eat together and feel good.
2. Travelling on Your Mind
People who are avid travellers would definitely plan for a nice trip. If you're getting off till Monday, which is the Easter Monday, it's a golden opportunity to go for hiking nearby, a short road trip, or may be a relaxing getaway to some beachside.
If you've already planned, then good enough, otherwise, do it right now. If your trip involves bookings you're gonna get a hard time reserving seats or rooms.
3. Holiday Time, Home Time
Too lazy to travel? Never mind! Bring over your relatives or friends and arrange for a house party this Easter holiday.
These days, everyone is busy and hardly get time to visit their family or home. If you ask me, I don't remember when the last time I met my childhood bestie. Well, then plan something where you can invite all of them and have some great time altogether. A foodie? Try your cooking skills on. Eat, pray, love. What else does one need?
4. Easter Craft Magic
If you have children at home then you can make the holidays worth it for them. Enough of video games! Engage them into something creative. Ask them to make Easter eggs, paint them or decorate them the way they wish.
There are a lot of DIY videos and craft tips available online. They can surely take help from them and make their own. Organize Easter egg hunt contests, children have enormous fun that way.
5. Relish the Holiday Feast
Plan for a brunch, talk face to face. Ditch the phone chat heads for a while and you'll definitely thank me for that, later. This Easter holiday, you can also bake those amazing Easter Bunny cookies or make the extraordinarily delicious chocolate eggs, for your family.
And be rest assured, they're gonna love it! When it's a long weekend, it calls for a feast. Keep aside all the stress, all the work, spend your moments with the people who matter to you the most. Relishing? That's how you do it!
So, all the good people out there, let me know how you're planning to Celebrate Easter Holiday 2018. I'm all 'Bunny Ears'!
Get our hottest stories delivered to your inbox.
Sign up for Scrabbl Newsletters to get personalized updates on top stories and viral hits.