Iceland Chooses an Environmentalist as Prime Minister
Jakobsdottir will govern the country in coalition with three political parties that include conservative Independence Party and the center-right Progressive Party.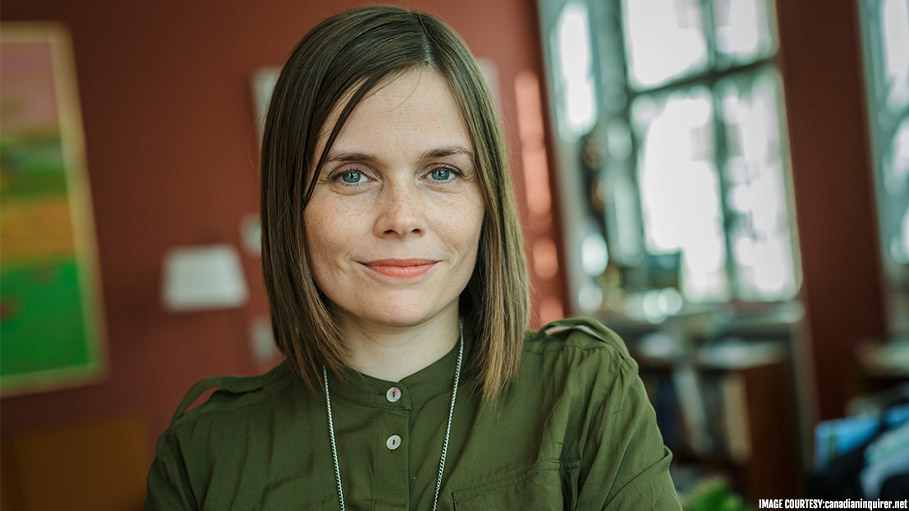 An environmentalist and expert on Icelandic crime thrillers have been chosen as the new prime minister of Iceland. 41-year-old Katrin Jakobsdottir, who is the chairperson of the Left-Green Movement, will now lead the government of the North Atlantic Island of 340,000 residents.
Jakobsdottir will govern the country in coalition with three political parties that include conservative Independence Party and the center-right Progressive Party. After her sworn in, Jakobsdottir has said at a news conference in the capital Reykjavik, "It is important that we try to change the way we work together. This agreement strikes a new chord."
Jakobsdottir also stressed on the importance of gender equality and has vowed further steps to counter climate change and expressed her willingness to have Iceland take in more refugees. Together, the coalition parties hold a slight majority of 35 seats in the 63 members Parliament known as Althingi.
Even the previous Prime Minister, Bjarni Benediktsson has shown his support to Jakobsdottir with an upbeat note. He said, "All Icelanders will enjoy the benefits of this agreement, both with regards to social security and general prosperity". Benediktsson, who's Independence Party, has been a part of every government in Iceland since it broke away from Danish rule in 1944. He also has joined the new government as finance minister.
In the opinion polls conducted across the country, Jakobsdottir, who is also a former education minister of Iceland, she emerged as one of the most trusted and well-liked politicians in Iceland. She had reached out to the people and campaigned with promises to restore welfare benefits and to make Iceland carbon neutral by 2040. Her party has also called for the adoption of a new Constitution that has been partly crowdsourced through social media. She has opposed to Iceland's continued membership in NATO.
In the past decade, since 2008, politics in Iceland has been mired in scandal and financial crisis. But some observers are of the view that the broad-based coalition could ensure stability in the wake of a resounding economic recovery. The tourism boom in the country has driven unemployment down to zero, but it needs a continuous promotion.
A political analyst associated with the University of Iceland, Eva H. Onnudottir says, "She is the party leader who can best unite voters from the left and right. Because this coalition includes parties from the left to the right, their work will be more about managing the system instead of making 'revolutionary' changes. This could work quite well as long as the economy is stable and prosperous."
Before joining politics, Jakobsdottir wrote a thesis on an Icelandic crime novelist, Arnaldur Indridason and has worked at the national broadcaster RUV. She belongs to a prominent Icelandic family of poets, professors and politicians.
Jakobsdottir is Iceland's second female prime minister, next to Johanna Sigurdardottir, who served as the Prime Minister of Iceland from 2009. Iceland also had the worlds first directly elected female President, Vigdis Finnbogadottir, who served the country between 1980 to 1996.
Get our hottest stories delivered to your inbox.
Sign up for Scrabbl Newsletters to get personalized updates on top stories and viral hits.