In Copyright Lawsuit Google Could Owe Oracle $8.8 Billion or More for Using Java in Android
In Patent and Copyright Case Google could owe Oracle $8.8 billion or more for using Oracle-owned Java programming code in Android OS on mobile devices.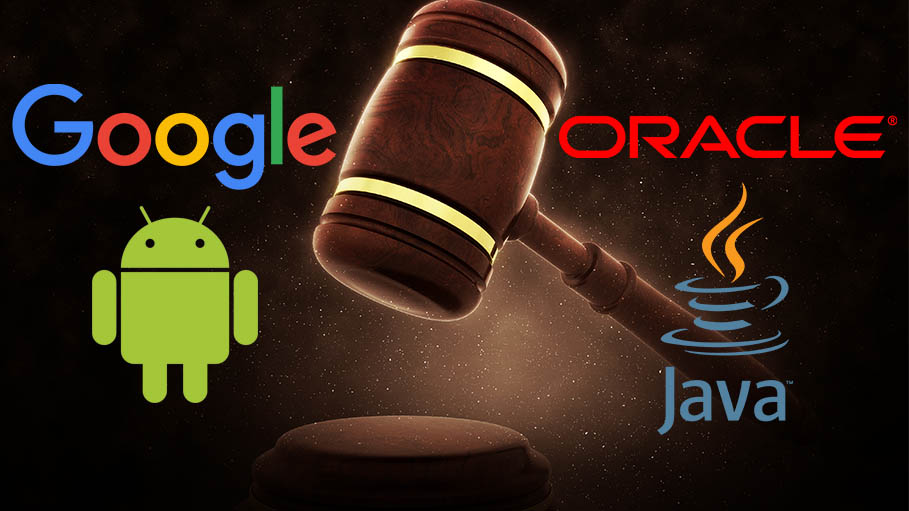 Google Inc. could end up paying Oracle Corp. billions of dollars for using Oracle-owned Java programming code in its Android operating system on mobile devices, as the years-long copyright case between the two software giants draws near a close. The United States Court of Appeals for the Federal Circuit (CAFC) revived Oracle's lawsuit against Google, arguing that Oracle was in the right all along and that Google must pay for infringing on Oracle's copyrights. The case was sent to a California federal court to determine the amount Google needs to pay to Oracle in damages.
Google's use of Java shortcuts to build Android rolled too far and was a violation of Oracle's copyrights, the U.S. Court of Appeals for the Federal Circuit ruled a few hours back.

Background of the Multi-Billion Dollar Case
Way back in 2005, Sun Microsystems, which was later purchased by Oracle, was licensing the Java programming language to 700 million PCs and the Java SE platform for mobile devices. In the same year, Google acquired Android and started discussions with Sun about a license so it could customize a Java platform for Android.
The case revolves around a dispute between the two tech giants over how much copyright protection should extend to the Java programming language, the software used by Google to design the Android operating system which runs most of the world's smartphones.
Oracle is seeking royalties for Google's use of some of the Java language, while Google argues it should be able to use Java without paying a fee, CNBC reported.
The two parties didn't reach an agreement because, according to Oracle, Google wanted to use the Java APIs for free while also planning to break backwards compatibility with Oracle's mobile platform. Oracle also claimed in the previous lawsuits that Android eventually devastated its platform's chances in the mobile market. The smartphone makers would no longer license Java SE, preferring the open source and free Android operating system instead.

Oracle vs Google Court Proceedings
Oracle sued Google in 2010 and accused the company of patent and copyright infringement. The case was assigned to Judge William Alsup, who split the case into three stages, namely patents, copyright, and damages.
In 2012, the jury found that Google didn't infringe on either of the patents that Oracle mentioned. However, the jury found that Google infringed on small parts of Oracle's API, such as using the nine-line rangeCheck function or copying Oracle's API organizational structure, but couldn't decide whether or not it was fair use.
Judge Alsup declared that the jury's verdict of copyright infringement was 'overblown' considering how small and technically insignificant the violation was. Alsup also said that so long as the specific code used to implement a method is different, anyone is free under the Copyright Act to write his or her own code to carry out exactly the same function or specification of any methods used in the Java API. It does not matter that the declaration or method header lines are identical.
In 2013, Oracle appealed to the CAFC and Google filed a cross-appeal on the literal copying claim. The CAFC didn't agree with Alsup's ruling and overturned it. The CAFC believes that Oracle's API organizational structure was a creative work of its developers, and therefore anyone who copies it (such as when using it in their codes, along with the Java language) is infringing on Oracle's copyright. The case was then sent to the district court to rule whether or not Google's copying of the API was fair use.
In 2014, Google petitioned the Supreme Court to hear the case, but the Supreme Court refused until the fair use issue could be determined.
In 2016, another jury determined that Google's use of Oracle's APIs was fair use, and because of that Google didn't infringe on Oracle's copyright.
Oracle then appealed for the second time at the CAFC, and now we're seeing the results of that appeal, with the CAFC siding once again with Oracle. In its ruling, the CAFC said that "the fact that Android is free of charge does not make Google's use of the Java API packages non-commercial".
Oracle had been seeking $8.8 billion, though that number could grow. Google expressed disappointment and said it's considering its next steps in the case.
Fair Usage of APIs
Application program interface (API) is a set of routines, protocols, and tools for building software applications. An API specifies how software components should interact and APIs are used when programming graphical user interface (GUI) components. This copyright case has put APIs at stake.
By using the APIs, programmers don't have to write new code from scratch to implement every function in their software or change it for every type of device.
Oracle General Counsel Dorian Daley mentioned in a statement that the Federal Circuit's opinion upholds fundamental principles of copyright law and makes clear that Google violated the law. He believes this decision protects creators and consumers from the unlawful abuse of their rights.
Google and its supporters contend that the ruling, if left to stand, would harm development of new software programs and lead to higher costs for consumers.
Google has expressed that they are disappointed the court reversed the jury finding that Java is open and free for everyone. This type of ruling will make apps and online services more expensive for users.

Google makes Huge Profits from offering Android for Free
Oracle stated clearly that its APIs are freely available to those who want to build applications for computers and mobile devices, but draws the line at anyone who wants to use them for a competing platform or to embed them in an electronic device.
"The fact that Android is free of charge does not make Google's use of the Java API packages non-commercial," the three-judge Federal Circuit panel in Washington ruled, noting that Android had generated more than $42 billion in revenue from advertising. It also said that Google had not made any alteration of the copyrighted material.
The damages are likely to be hotly contested, with Oracle wanting more than the $8.8 billion it sought at the trial, and Google arguing the value is minimal, said lawyer Ping Hu, who heads the intellectual property group at Mirick O'Connell in Boston. This could mean more public information on how Google profits off an operating system that it offers for free.
The decision is a major win for Oracle, but it's not the end of the war, he added.

Google used copyrighted Java technology in Android
According to Oracle's claims Google was in such a haste in the mid-2000s to create an operating system for mobile devices that the company used key portions of copyrighted Java technology without paying royalties. Google, which gets the bulk of its profit from selling advertisements connected to search results, faced an "existential threat" because its search wasn't optimized for mobile devices, according to Oracle.
Google countered that Oracle was just jealous because it did what Oracle could not — develop an operating system for mobile devices that was free and wildly popular. Google said it used a minuscule percentage of Oracle's code, only enough to enable developers to write applications for Android in the Java language.
A federal jury in California agreed with Google in 2016, saying Google's actions were a fair use that was exempt from copyright law. The latest Federal Circuit opinion reverses that verdict.
The appeals court ruled that there is nothing fair about taking a copyrighted work verbatim and using it for the same purpose and function as the original in a competing platform.

Expected Next Steps
Google is likely to ask that either the three-judge panel reconsider its decision, or have the issue go before all active judges of the court. The losing party could then ask the Supreme Court to take the case, which Google supporters are calling for.
The Supreme Court had earlier declined to review a closely watched 2014 decision in which the Federal Circuit said the APIs were entitled to copyright protection. That ruling, along with the latest decision, "run counter to decades of software industry practice," according to Meredith Rose, policy counsel at Public Knowledge. The group submitted legal arguments supporting Google.
It "could have devastating effects on the competitiveness, openness, and development of the technology industry," Rose said in a statement. "This could lead to higher prices, fewer choices, and worse products for consumers."
Java was created by Sun Microsystems Inc. in the 1990s, and some have accused Oracle of violating Sun's pledge to ensure that Java is widely available. Oracle bought Sun in January 2010 for $7.4 billion and sued Google fewer than eight months later.
Part of Google's defence focused on the idea that Java was developed for desktop computers, while Android was created for phones and other mobile devices. Oracle sought to extend the case to desktops, where Android is now available, but the trial judge said he wanted to keep the case narrowly focused.

The latest hot lawsuit of software patent and copyright may close soon or drag for another lifetime. It is tough for anyone to conjecture what turn of events may inject new twist in the case.

Get our hottest stories delivered to your inbox.
Sign up for Scrabbl Newsletters to get personalized updates on top stories and viral hits.