India, a Key Market for Us, Globally: ZYFRA MD
ZYFRA promotes readymade industry solutions in predictive analytics and data analysis, tech processes optimization, machinery and floor staff monitoring. Here's an interview with Pavel Rastopshin, Managing Director, ZYFRA.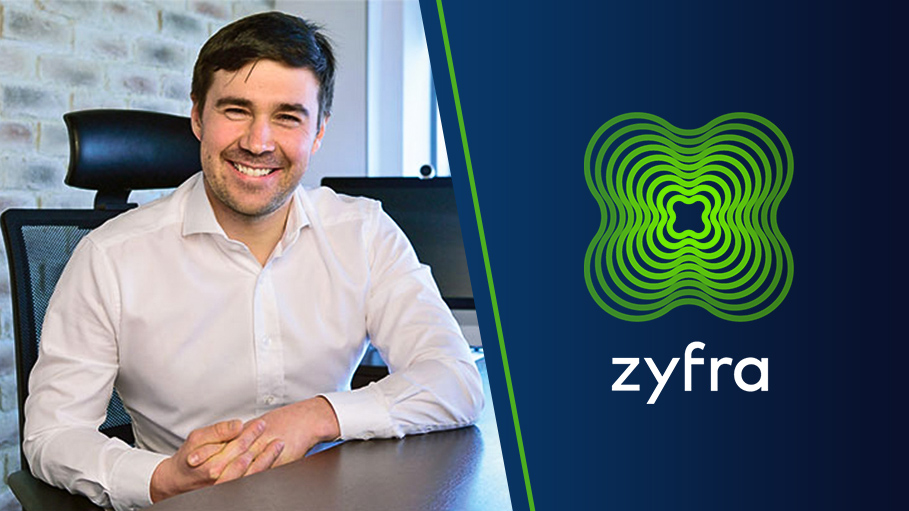 ZYFRA, a leading Finnish-Russian Artificial Intelligence (AI) and the Industrial Internet of Things (IIoT) solutions firm, develops industrial digitalization technologies, invests in such products and improves the Industrial Internet of Things and Artificial Intelligence environment. Its key fields are machinery, metallurgy, mining, oil & gas and chemical enterprises. ZYFRA promotes readymade industry solutions in predictive analytics and data analysis, tech processes optimization, machinery and floor staff monitoring. Here's an interview with Pavel Rastopshin, Managing Director, ZYFRA.
Q: How important is the Indian market for ZYFRA vis-a-vis other markets where it operates?
A: ZYFRA is currently operating in Finland, Russia, China, India, Singapore, Bulgaria, Romania, Peru. We give the highest importance to India as its growth rate should stabilize at 8% during the next decades, ranking the country as the world's fastest-growing economy. We plan to reach a target of 50 million dollars in India-related deals by 2021, up from three million dollars currently.
Q: What is the agenda of your current visit to India?
A: We have a strong presence in India with nearly 10 pilot projects presently being underway and 15 partners helping us in selling our projects. From here the presence is only going to increase as we recently received a confirmation from the Indian Railways our products have been chosen for tracking machine operation for the largest railways network in the world. Keeping in mind our increasing order books in the country, we opened a representative office of ZYFRA in India about a month ago and now we are recruiting new employees.
We will be sharing information not only about our projects in India, but also about the projects across the world that are being executed in collaboration with Indian industrial companies, as well as with engineering and IT-players. Our two new offices in India are located in New Delhi and Mumbai. Our Indian partners are also involved in the working process that includes the introduction of technologies in the field.
We consult our Indian partners in resolving issues on investment, research, and development. I think we can talk about this later.
It is widely known, that before implementing any digitalization project a company should identify and eliminate bottlenecks in the existing processes. At this stage, it is necessary to collect accurate up-to-date information about all events that occur during operation and deliver this information to responsible persons. Therefore, if you are creating a 'factory of tomorrow', the first phase would be to set up a Machine Data Collection (MDC) system, or a machine monitoring system, that can provide significant opportunities for a company to bring down costs, raise productivity and eventually improve its bottom line.
We are planning to share with the guests of our seminar a recipe of how machine monitoring will propel a company to a new level of efficiency and bring it one step closer to making the fourth industrial revolution a practical reality. We are sure that this goal is relevant for India where manufacturing is developing at one of the highest rates in the world.
If you work for the metalworking industry, have CNC machines and want to increase production efficiency, it can be interesting for you to attend our seminar to learn more about MDC system and perspectives of digitalization.
Q: You have mentioned that VIST Group, a subsidiary of ZYFRA, is planning to enter the Indian market with its smart mining solutions. Could you share the details?
A: The current advancement of intellectual solutions into mining is on average less than 50% worldwide, and in developing countries, where this industry is most developed – only 25%. The current task for India is to digitize all the value chain of mining with the use of artificial intelligence: drilling and blasting, an intelligent mine with unmanned vehicles, crushing and enriching minerals.
AI-based solutions allow to integrate the unmanned vehicles (dump trucks, excavators, bulldozers) into a single digital control system for the mining and transport complex and ensure that there are no people left in dangerous areas. They will help India to avoid open cast mine fatal accidents.
We are currently looking for reliable partners in India to jointly promote Intelligent Mine complex that allows increasing of the utilization of haul trucks and excavators up to 20-25% and drilling rigs up to 35%, as well as reduce costs for maintenance by 10-15% a year.
Q: Beside profit, does smart mining makes this field area environment-friendly?
A: Intelligent mine is a complex combination of digital technologies for the production processes management of open-pit mining operations on the basis of robotic loading and transporting systems, as well as industry solutions in the field of the internet of things, artificial intelligence and predictive analytics.
Q: What can Russia and India do to give an impetus to high-tech cooperation?
A: Innovations should become a point of growth in Indo-Russian relations. We see significant potential for introduction of AI-based solutions in such industries as metals and mining, oil and gas, chemicals.
Current level of bilateral relations between our countries gives us a unique opportunity to diversify bilateral trade through increasing the share of high-technology products and implementing joint projects in the field of innovation.
We need to promote contacts between chambers of commerce and industry, business councils, professional associations and unions, intensify collaboration between business entities through joint projects, trade fairs and exhibitions in hi-tech sectors, establish joint ventures and pay special attention to increasing opportunities for multilateral cooperation.
Russia is building Kudankulam Nuclear Power Plant in Tamil Nadu, India. Indo-Russian joint venture BrahMos Aerospace develops state-of-the-art supersonic missiles. Such projects are expected to give a major boost to the high-tech industries in both countries.
India and Russia shall also consider joint projects in third countries. Again BrahMos is a good example, because from what I have read in Indian media, I understand that there are countries, which want to purchase these missiles. India is also participating in the construction of Rooppur Nuclear Power Plant of Russian design in Bangladesh. But these are huge projects, which need governments' efforts. Small projects are easier to promote, we can start even today. There is enough mutual trust and interest between our countries.
Q: Besides mining, what other areas you see as prospective for your company in India? Could you please share how your technologies make industries more efficient?
A: Russia and India shall focus on the development of Computer Vision and Deep Learning powered solutions, which process raw video footage of the dashboards of non-connected industrial machines and other industrial equipment, recognize meters readings and controls positions and convert them to the structured data.
Traditionally, facilities in Metal & Mining industry are equipped with many sensors and Supervisory Control And Data Acquisition (SCADA) system, that uses computers, networked data communications and graphical user interfaces for high-level process supervisory management. A huge volume of the information is stored on the servers, the factory spent money on storing and has nothing in return. AI products study and enrich the information and, based on present-day integration with SCADA system, manage production facilities really effectively.
Another area is refineries and chemical plants, Most of them work in hard conditions when many factors such as weather, raw materials quality or catalyst aging have an influence on the production process. It is necessary to synchronize people and work of production units with a complex approach.
Data-driven solutions increase the level of safety, information availability, reduce losses and costs, increase the quality of products and semi-products by using up-to-date data-connectivity instruments and statistical analysis of industrial data with machine learning algorithms. AI solutions help customers to optimize typical production units such as furnaces, distillation columns, bed reactors and others which results in up to 5% cost reduction.
Q: What is India's today position in the world of AI?
A: India is of great interest to companies in the field of the Artificial Intelligence and Industrial Internet of Things. We have recently examined the number and quality of scientific publications on AI. The study considers AI in more than 200 countries and in the 50 most cited scientific magazines. India ranks 13th, just after Canada while, the US ranks first, followed by China in the survey.
We can see the long gestation period required in India in bringing the research from paper to implementation stage. I mean, that In India it takes a lot of time from the achievement of new frontiers in the academic field to the beginning of the successful practical application of corresponding methods.
Q: Do you think that AI and IIoT can contribute to sustainable development? How?
A: Artificial Intelligence is already emerging as a money-saving answer to climate change. It improves the efficiency of the oil and gas sector. AI solutions can help in reducing emissions by about 20 percent. AI-driven solutions implementation for heavy industries has proven the effect of 5-30 percent reduction of the emissions depending on the industry.
Power generation is one of the key contributors to growing CO2 emissions. Most of our solutions help to save energy for the industries, so they become more environment-friendly. For example, a digital advisor is a machine learning based system which helps the process operator and process engineer to achieve the efficiency of the production unit. It helps to achieve low raw materials and energy consumption, increase productivity and quality of products, solves long-term and complex tasks such as synchronization of processes between separate units, catalyst lifetime increase.
Get our hottest stories delivered to your inbox.
Sign up for Scrabbl Newsletters to get personalized updates on top stories and viral hits.