Indians Rescue Thai Tourism as Chinese Tourists Shun Thailand
The occupancy rate from Chinese guests at many beachfront hotels on the tropical island of Phuket has stalled, while bookings from India have begun to rise.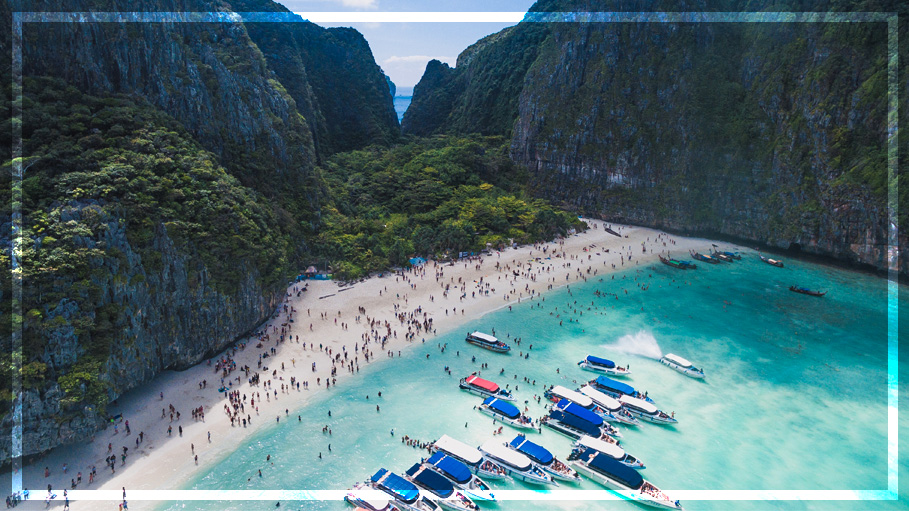 Thailand's struggling tourism industry is getting support from Indian visitors at a time when the arrival of Chinese tourists to the scenic country has started to wane. Among the Asian economies, as China recedes, a new India is emerging to grab the leisure sector, thereby supporting Thai tourism to flourish.
The occupancy rate from Chinese guests at many beachfront hotels on the tropical island of Phuket has stalled, while bookings from India have begun to rise. Kongsak Khoopongsakorn, Vice president of the Thai Hotels Association says, "We are starting to see a new growth. Indians are now driving industry growth like the Chinese had previously done".
The Thai industry had been expanding at the rate of 10% per year on escalating inbound Chinese arrivals, but in the year 2018, a boat accident in Phuket, killed dozens of Chinese. The incident along with a slowing economy at home, have both triggered a drop in the number of Chinese tourists in Thailand. Whereas in contrast, in recent months Indian arrivals have accelerated due to more direct flights, a visa waiver and most importantly the increasing economy in the country.
According to an estimate, around 10 million tourists from India are now expected to arrive in Thailand by 2028, which is more than the five-fold increase on 2018 visits. Whereas, the visit of Chinese tourists, jumped from 800,000 in 2008 to more than 10 million last years.
Though China will remain an important market for Thailand, it is likely to offer Thailand less growth potential in the coming years. Meanwhile, India is set to become the new expansion story in Thai tourism, an industry that accounts for about 20 percent of the country's gross domestic product.
Presently, Chinese tourists make up 28% of the total foreign arrivals in Thailand, which is ahead of Indians at 4%. But within a decade, Indian arrivals are forecast to surge to about 15% of the total arrival.
Indian tourists are inspired to look at Thailand as a tourist destination because of several reasons. Now, Indian and Thai cities are well connected with more direct flights. Tourists are drawn by Thai food and shopping and its beaches are emerging as significant and attractive destinations.
Pisit Puapan, Executive Director of Macroeconomic Policy Bureau of Finance Ministry has said, "The Indian inbound market could potentially rival that of China", adding high growth from India has also helped offset a decline from other markets like Europe.
In the month of June this year, Thailand received about 180,000 Indian tourists, which is a record, the Tourism Ministry has reported last week. It also said that Indian visitors spend 11 percent more per trip than average foreign visitors.
Chinese arrivals could actually fall this year from 2018 as also the Yuan has weakened against the baht. That would also deter more cost-conscious Chinese tourists or see them spend less if they do make the trip.
Now, with the projection that India will overtake China as the world's most populous nation in next eight years and its middle-class forecast to keep expanding, Thailand is cautious but also hopeful about its Tourism future.
Get our hottest stories delivered to your inbox.
Sign up for Scrabbl Newsletters to get personalized updates on top stories and viral hits.