Indonesian Jet, Lion Air Boeing 737 Crashed into the Sea with 188 Passengers
Shortly, after the takeoff from Jakarta, the Lion Air crashed with 188 passengers and crew. Rescue personnel are trying to locate the airplane wreckage.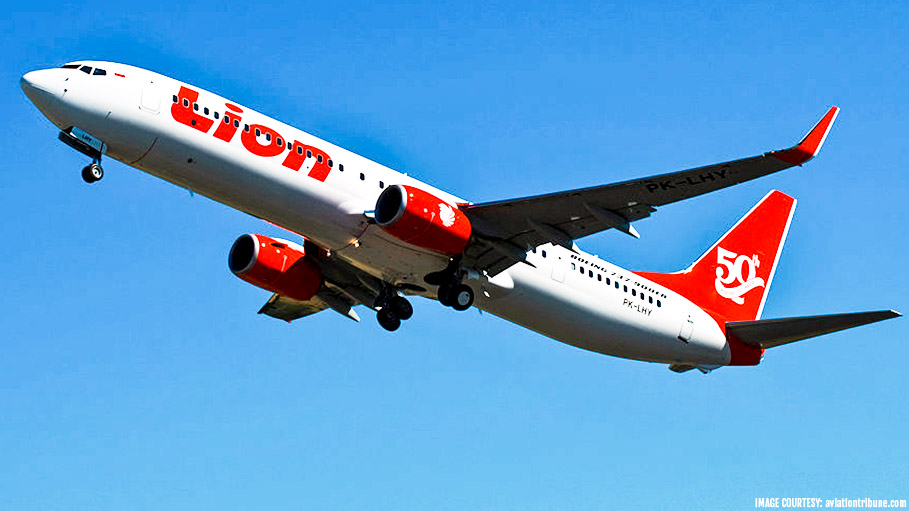 Dozens of people have gathered at the Pangkal Pinang airport, shedding tears, desperately waiting for some update, comforting each other. All of them are the relatives of the passengers of the Lion Air Boeing 737 that has crashed into the sea. Although there aren't any news of the casualties, as per sources the rescue organization is still in the process of locating the Boeing 737 wreckage.
Media is calling the crash to be Indonesia's worst airline disaster since the AirAsia flight catastrophe, Surabaya to Singapore that submerged into the sea body in 2014. 162 were killed in the crash.
But what exactly happened with Lion Air Boeing 737? The flight JT 610 took off at 06:20 local time on Monday morning from Jakarta, the Indonesian capital. Approximately after 10 minutes, it lost all contact with the traffic air control. Reportedly, after reaching an altitude of 5,200 ft. the aircraft might have crashed into the sea.
The undergoing rescue mission hasn't yet reached the main debris spot, but shared a few snaps including a smashed smartphone, books, bags, id cards, parts of the aircraft fuselage etc.
The rescue agency has told the media, "The plane crashed into water about 30m to 40m deep,"... "We don't know yet whether there are any survivors,".
Lion Air, being one of the largest low-cost airways of Indonesia is operational in domestic as well as a number of international routes. However, the air company has been having safety and security issues for a long time. But it seems, Lion Air didn't see such a massive tragedy coming, even after the lethal Lion Air crashes in 2003 and 2014.
Although the exact number of the Lion Air Boeing 737 passengers are conflicting between the media houses, the list included 1 infant, 2 babies, 5 crew members, and around 20 dignitaries from the Indonesian Finance Ministry.
Get our hottest stories delivered to your inbox.
Sign up for Scrabbl Newsletters to get personalized updates on top stories and viral hits.