Investigators Apprehend Culprits by Staging a Fake Kidnapping and a Murder
Investigators in Houston, Texas staged a fake kidnapping and murder in order to get hold of the perpetrators and make a strong case against them.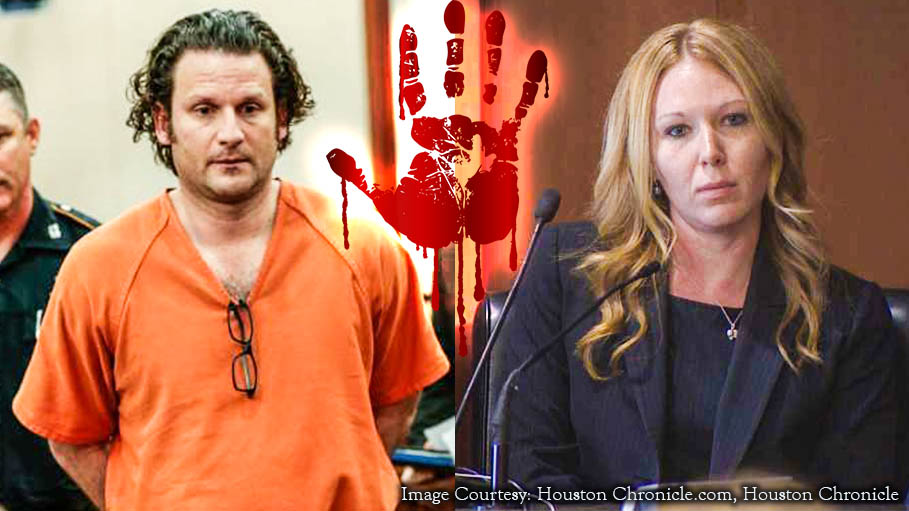 In a strange yet smart move, investigators in Houston, Texas staged a fake kidnapping and murder in order to get hold of the perpetrators and make a strong case against them.
Dr. Leon Jacob, a struggling medical resident from a wealthy family in Houston. Meghan Verikas broke up with him and had accused him of abusing and stalking her. Fearing the allegations would damage his reputation and career, he decided to hire a hitman to murder Verikas. In addition to Verikas he also hired the hitman to kill his new girlfriend's husband, Marion 'Mack' McDaniel.
Meghan Verikas helped the investigators by staging a fake kidnapping. She revealed that she was taken to a warehouse. Her hands and feet were zip-tied and a duct tape was put on her mouth. This was done to trick Jacob into believing that the hitman had kidnapped her. Verikas was photographed and the pictures were produced during her testimony at the trial.
In her testimony she also mentioned why she feared Jacob after he had stalked her. Marion McDaniel whose wife was dating Jacob and was a target, was also called upon by the investigators to stage a scene which shows him murdered during a carjacking. Photographs were clicked to be produced in court.
The hitmen Jacob had hired, were undercover operatives and not killers. One was Motaz Azzeh, a decorated U.S. Army veteran and the other was an undercover officer known as "Detective Javier." Jacob and Valerie hatched a plot to kill their Exes and offered the hitmen $20,000 and Cartier watches.The conversations were to be produced at the time of trial. After the fake hitmen informed Jacob and Valerie that the job was done and the targets were killed, they were visited by the police in their high rise apartment. The fake pictures were shown to Jacob and Valerie during their arrest. They were given bail in March 2017. Valerie McDaniel committed suicide by jumping out of her 7th storey building.
She had given her side of the story to the local CBS affiliate. In the recording, she mentioned she did not want to kill her husband.
On Friday, after a four day trial, a Harris County jury found Jacob to be guilty of solicitation of capital murder. The jury discussed for around two hours before giving the verdict. Jacob displayed no reaction at the time of the verdict. The sentencing will begin on Monday and Jacob could face probation or imprisonment.
In Court, Jacob himself testified in his own defense. After his arrest he kept reiterating that he wanted to tell his side of the story. During his testimony on Thursday, he said, "I never asked anyone to kill anybody." During the trial, 14 recordings of the conversations between the suspects and the fake hitmen were played. The hitmen and Jacob discuss a few options of eliminating his ex-girlfriend. The options were to force her to leave town, to charge her with a crime or to kill her. Jacob gave his own version saying that he hired an investigator to locate Verikas and pay her to leave town and not tarnish his name.
"I never asked to have anybody hurt, killed harmed, or kidnapped," Jacob said
During the trial, the jury heard the recorded conversation in which Jacob is heard offering the hitmen $10,000 for killing McDaniel and also offered to pay it in instalments of $2500 per week for the deed. During the conversation, Jacob said, "I don't want the girl to get hurt, but if it has to be done, it has to be done.". His Defense lawyer wanted to bring in the acoustics expert to help understand Jacob's intent but the Judge did not allow it stating it was up to the jury to interpret the words. He admitted the voice on the tape was his and also admitted that he wanted to give his ex-girlfriend a fatal injection of potassium chloride which he could obtain from his new girlfriend's office. During his testimony, Jacob said that he contacted a man named Moataz Azzeh known as 'Zak' and paid him $10,000 to get Verikas to leave town. Moataz Azzeh told he could contact him through his bail bondsman, City Councilman Michael Kubosh. When nothing was done and Azzeh disappeared, Jacob contacted Michael Kubosh looking for Zak. The City Councilman did not know Azzeh by that name and so he called the police. The investigators got hold of Azzeh and he introduced one the undercover operatives to Jacob as a hitman.
Jacob's mother, Golda Jacob, a Houston attorney was also called in as defense witness. She had taken up Valerie McDaniel's divorce case in 2016. She said that Valerie had asked her many times to get someone to kill her husband. However, she did not report it as she did not take it seriously.
After the verdict was announced, Meghan Verikas the target and ex-girlfriend was seen leaving the courtroom with tears in her eyes.
Angela Hudson, the sister of veterinarian Valerie Busick McDaniel said,"I just wanted justice for my sister, and we got it."
Get our hottest stories delivered to your inbox.
Sign up for Scrabbl Newsletters to get personalized updates on top stories and viral hits.