Is Balakot Again Becoming a Den of Terror? Terror Reports Speculate Invasion in India
Terror sensitized Balakot as there are reports of terrorist attack in India. Find out what the Army Chief has to say about the situation.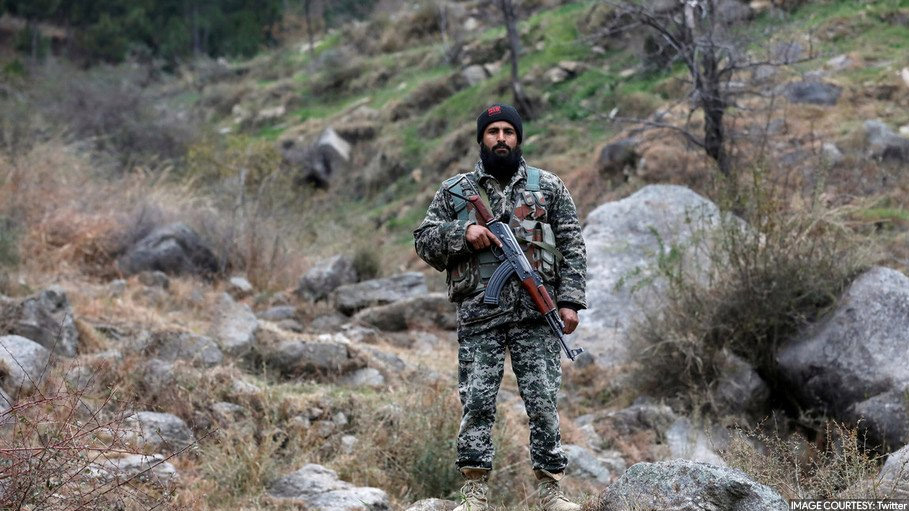 Again terror strikes at Balakot. Around 500 terrorists are holding up at terror platforms in Pakistan to invade India. As per reports, India is all ready to stop terrorists from entering the mainland of India. The military is prepared to react "at any level, any range, anyplace," armed force sources said on Monday. Security officers are aware of knowledge reports which demonstrate the probability of a noteworthy danger in the coming festive season. The danger observation is more grounded for the current year than it has been in the previous couple of years.
At the beginning of Monday, Army Chief General Bipin Rawat affirmed that Pakistan had as of late "reactivated" the terror camp in Balakot, which was besieged by India in February in light of a suicide assault at Jammu and Kashmir's Pulwama wherein 40 fighters were killed.
General Rawat said terror camps were dynamic along the Line of Control and around 500 psychological militants were standing by to invade into India. General Rawat said in Chennai, addressing journalists at the Officers Training Academy, "You will scarcely believe, Balakot has been re-enacted by Pakistan, as of late. This shows Balakot was influenced; it was harmed and annihilated; it features the Indian Air Force made some move at Balakot, and now they have the individuals back there. It features that Indian Air Force had made some move and now they have the individuals back there."
The Army Chief was asked whether the reaction to the "reactivation" of Balakot would be like the February 26 strikes by the Indian Air Force when twelve contenders went inside Pakistan and dropped bombs on the rambling fear compound.
General Rawat stated: Why must you anticipate a repeat of a similar thing? Earlier, we accomplished something, at that point when we did Balakot, for what reason must we repeat? Why not keep the opposite side speculating regarding what we will do? Why disclose to him what we will do, why not keep him thinking, why state rehash, why not something past that?"
"Combat plans are ready," armed force sources told NDTV, including, "15 Corps, situated in Srinagar, isn't just for cautious activities."
It is evaluated that 60 terrorists have traversed over the most recent two months, at the Line of Control just as the International Border.
Four or five fear platforms are accepted to be prepared to push in psychological militants. The expanded movement, state sources, is connected to Pakistan's outrage regarding India's choice on August 5 to scrap uncommon status to Jammu and Kashmir and split it into two Union Territories.
Pakistan minimized ties with India and made plans to internationalize the issue which, India has declared more than once, is its internal conflict.
There have been reports that Pakistan is giving terrorists like Masood Azhar a long rope to regroup on account of pressures with India, regardless of its cases to the world network about a crackdown on psychological oppressors working from its dirt.
Reacting to contributions of elevated danger recognition in the run-up to a few celebrations. Sources state while troops are not being pushed in for the present situation, there are satisfactory powers all over the place.
"The window for militant psychological invasion starts shutting in by November relying upon the area ... Gurez-Kargil-Machhil-Keran-Tangdhar-Uri closes down, in a specific order, normally relying upon snowfall, and open up for penetration on a contrary way," said armed force sources.
President Trump supported India's requirement for "border security" and stated: "Border security is indispensable to the United States. Border security is essential to India; we get that." He additionally promised to battle "radical Islamic terrorists."
On February 26, twelve French-beginning Mirage 2000 planes of the Indian Air Force infiltrated somewhere inside Pakistan and shelled the fear bunch Jaish-e-Mohammad camp in light of a terror assault in which a suicide aircraft exploded a vehicle bomb close to an escort of the paramilitary Central Reserve Police Force (CRPF) in Jammu and Kashmir's Pulwama, slaughtering 40 troopers.
At the UN in the not so distant future, Pakistan Prime Minister Imran Khan, set to talk after PM Modi, is probably going to attempt to raise India's August 5 move to scrap uncommon status to Jammu and Kashmir under Article 370 and isolate it into two Union Territories, and the administration's gigantic security and correspondence confinements from that point forward.
On being asked whether there was a correspondence breakdown in the valley, the Army Chief stated, "There is a correspondence breakdown between terrorists in the Kashmir Valley and their handlers in Pakistan yet there is no correspondence breakdown among individuals. Every one of the phone lines has been opened up."
Pakistan's transition to re-enact the Balakot Jaish camp misrepresents its duty to the worldwide network on not offering the safe house to psychological oppressors on its dirt.
Pakistan has been put on an "upgraded boycott" by the worldwide fear fund guard dog Financial Action Task Force (FATF). A 15-month due date for Pakistan to follow up on FATF's 27-point activity plan, which incorporates capturing terrorists and solidifying their store sources, finishes in October.
Not meeting the FATF's objective will prompt Pakistan being downsized by the International Monetary Fund, World Bank, and Asian Development Bank, other than facing negative evaluations by FICO score organizations. This will add to the money related pressure of Pakistan, which is looking for help from all credible universal sources to conquer a monetary stoppage.
The Army Chief's remarks come days before Prime Minister Narendra Modi is to address the United Nations General Assembly (UNGA), where he may take up Pakistan's help to psychological oppressors assaulting India. Recently, at the "Howdy, Modi!" occasion in Houston, where he imparted a phase to US President Donald Trump, the PM took on Pakistan and said the time had come to battle against fear based oppression and the individuals who bolstered terror. "Regardless of whether it is 9/11 in America or 26/11 in Mumbai, where are its schemers found? Not simply you, the entire world knows who these individuals are," he said without naming Pakistan.
Get our hottest stories delivered to your inbox.
Sign up for Scrabbl Newsletters to get personalized updates on top stories and viral hits.