Jet Airways Finally Grounded Its Flights
Now, the suspension of operations also brings to an end of a year-long effort made by the airline and its lenders to save it from being grounded.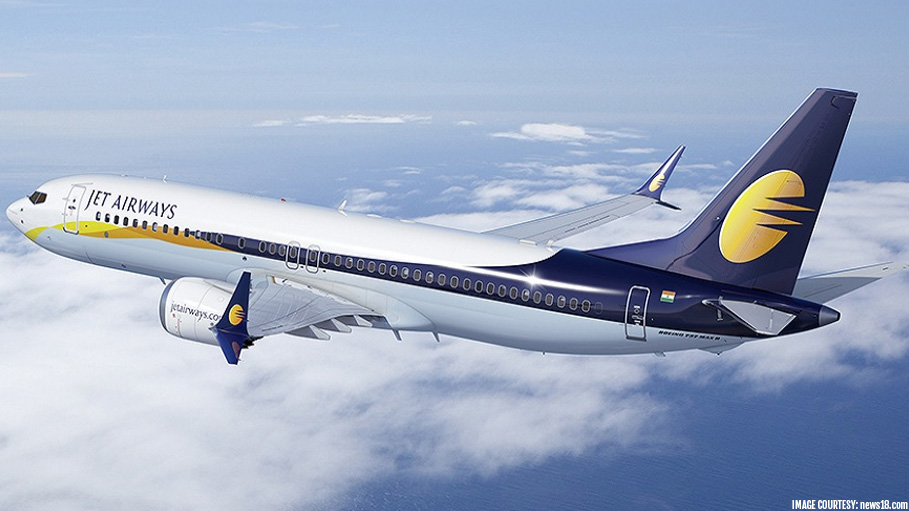 After its last flight 9W 2502 from Amritsar to Mumbai on Wednesday night Jet Airways (India), Limited suspended all its operations. After lenders failed to hand over emergency funds to keep its operations live, thereby, bringing down the curtains of an era in which the airline had once broken the monopoly of the state on aviation sector to rise on to become India's first largest private airline.
Though at this stage it is still not clear whether the airline will take to the skies again but if it does, it will be under a new leadership and a new team.
In a statement, Jet Airways Ltd said, "Late last night, Jet Airways was informed by the State Bank of India (SBI), on behalf of the consortium of Indian lenders, that they are unable to consider its request for critical interim funding. Since no emergency funding from the lenders or any other source is forthcoming, the airline will not be able to pay for fuel or other critical services to keep the operations going".
The airline also informed that it will seek to bring in new equity by the end of May and if it fails to get new investor, it will mark the end of the Jet Airways, which has started operations on 5 May 1993 and went on to become the first Indian airline outside government control to fly overseas destinations.
Now, the suspension of operations also brings to an end of a year-long effort made by the airline and its lenders to save it from being grounded. In an email to employees, Vinay Dube, CEO of Jet Airways Limited wrote, "A decision like this is never easy to make, but without the interim funding, which we have been repeatedly requesting for, we are simply unable to conduct flight operations in a manner that delivers to the very reasonable expectations of our guests, employees, partners and service providers", adding that the company is still working to ensure the bid process that may lead to a viable solution.
For last so many the years the airline has been fighting with financial woes. Beginning this year, it has also held back salaries of a large section of its employees, including pilots, engineers and managers. In addition, the carrier has deferred March salaries of all its employees, as it continues to battle financial woes. During this deteriorating months, nearly 250 pilots have left the airline, while 23 more resigned this week, leaving the strength of the airline to about 1,300.
Kingfisher Airlines was also grounded temporarily when the aviation regulator suspended its licence to fly, but the airline could never take to the skies again. Finally, Kingfisher Airlines shut down its operations on 20 October 2012.
Get our hottest stories delivered to your inbox.
Sign up for Scrabbl Newsletters to get personalized updates on top stories and viral hits.