Justin Bieber's Pregnancy Joke on April Fools' Day Got Lambasted for Being 'Insensitive'
Social Media users slammed star singer Justin Bieber yesterday, for making a fool out of his fans with a fake pregnancy post on April Fools' Day, publicly tagged "insensitive"!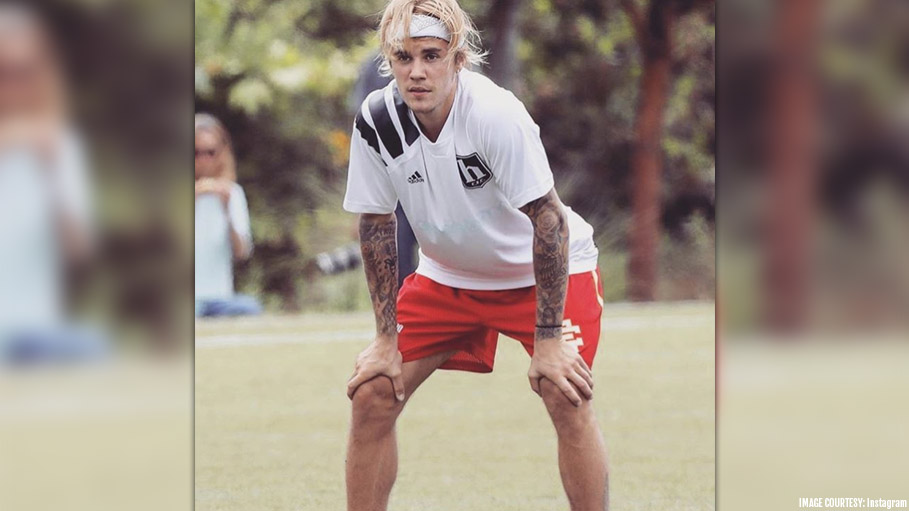 Does controversy follow the celebrities or the celebrities love chasing controversies! Star singer and performing artist Justin Bieber provoked a social media squabble yesterday, i.e. the April Fools' Day, with a joke! And it was a pregnancy joke. However, many of his followers didn't spare him calling the act "insensitive" and here's why!
Bieber initiated with posting a picture on Instagram, of wife Hailey Baldwin, lying in a hospital or clinic bed, touching her tummy. Medical staff could be seen surrounding the popular model and fashion icon. Bieber captioned the pic, "If U thought it was April fools,".
This post was followed by another one, an ultrasound of a womb with a baby, now this went without any caption. This image triggered ample good wishes, greetings. Although, some of the netizens still sensed vice or were unsure, and kept asking whether this was an April Fools' attempt!
Bieber broke it with his third and last post in the series, replacing the baby in the womb with a dog and wrote, "Wait omg is that a,,, APRIL FOOLS"!
Now, this funny attempt by the 'Baby' singer caught mixed reactions. While some found it "genius", joined the laughing session, several of the followers called it "insensitive"!
Especially, the couples who have had experienced miscarriages, losses or are still struggling to conceive, took the fooling effort neither sportingly, nor did they stay silent. Many started sharing pregnancy-related statistics and made straightforward statements mentioning, pregnancy is not a matter of joke!
Do you think, celebrities should be more cautious during making casual posts on the social and online platforms? Write in the comments section below!
Get our hottest stories delivered to your inbox.
Sign up for Scrabbl Newsletters to get personalized updates on top stories and viral hits.