Kim Kardashian is Angry with Husband Kanye West's Collaborator Rhymefest, Twitter is on Fire
Rhymefest has made serious allegations against Kanye West, and that too on Twitter!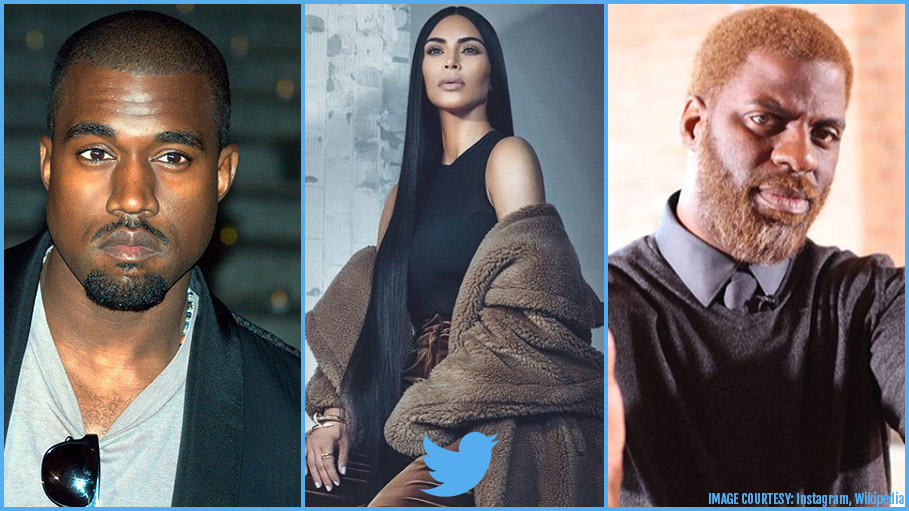 Kim Kardashian went mad on rapper Rhymefest while defending her husband Kanye West, as the latter is being blamed for abandoning the Chicago charity home in Kanye's late mother's name. Let's get into the why's, how's and what's!
Reality show star and celebrity Kim Kardashian fires up a controversy on Twitter, involving husband Kanye West and Chicago rapper Rhymefest. The main face of 'Keeping up with the Kardashians' is known for sparing no single opportunity to break the headlines. And this time Kardashian emerged as a doting and dutiful wife, standing by his hubby.
What really happened?
Kanye West is known to be responsible for the Chicago charity home, that is being run in Kanye's late mother's name - 'Donda's House'. The social media battle initiated as Rhymefest tweeted on his wall, "I'm asking @Drake to help the part of Chicago Kanye has Abandoned! Please contact @DondasHouse", on May 26.
Kim didn't take this allegation lightly for obvious reasons, and decided to respond on the same day, "U haven't been right since u got kicked out of the studio in Hawaii wearing fake Yeezy's @RHYMEFEST
You're over leveraging Kanye's name & asked Kanye to donate money to u so stop w your fake community politics & lies. Truth is you haven't been able to sustain the foundation".
Donda's House, a non-profit charity house that helps the youth of Chicago, has announced that it's changing its name after the social feud between Kim Kardashian and Rhymefest!
Rhymefest whose original name is Che Smith is a long time collaborator of Kanye West. He has co-written many of Kanye West's songs including, 'Jesus Walks', 'Hold My Liquor' and 'On Sight'.
Rapper Rhymefest now also owns the home where Kanye West had spent his childhood. The charity house around which this controversy revolves, the Donda's House, was co-founded by the rapper and West in 2011.
According to Rhymefest, when he tried to talk to Kim's hubby about the financial support for the charity house, Kanye West's response was, "fuck the youth of Chicago".
However, wifey Kardashian kept tweeting about it adding more fuel to the entire matter, "I saw you at our studio a few weeks ago so why didn't you bring this up then @RHYMEFEST ? You were trying to get Kanye to listen to your sub par beats. You have the audacity to use Kanye's mom name to try to shed a negative light on Kanye."
Now, a few responses to this tweet weren't all supportive. One woman wrote, "Why can't you let Kanye speak for himself? He gets himself into these things, issues, messes, whatever u want to call it let him get himself out of it. Snoop came out to say that he can't speak for himself because of the kardashians and you're showing him just that."
Others, however, backed Kim Kardashian by saying, Kanye is her husband and she has all the right to speak up for him.
Get our hottest stories delivered to your inbox.
Sign up for Scrabbl Newsletters to get personalized updates on top stories and viral hits.