Kolkata Girl Shines among the Top 100 Influential Women in UK Tech 2018
Among the list of Indian girls, Kolkata's Joyeeta Das has made a mark as the influential women. Joyeeta is the founder of "Gyana", an Artificial Intelligence Company based in London.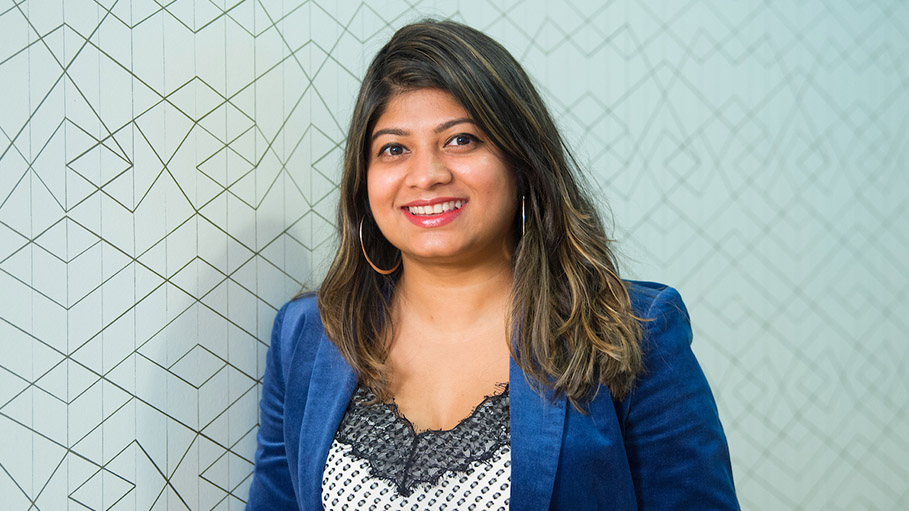 Among the top 100 Asian Stars in the UK Tech list, 10 Indian girls shine as the most influential women in the United Kingdom. UK Tech list is an annual event, which recognizes the UK's top 100 digital influencers. Name of more than 200 women have been put forward to be considered for the top 100 lists of the most influential women in UK tech and the award of most influential woman 2018 but only 100 made it to the top list.
Among the list of Indian girls, Kolkata's Joyeeta Das has made a mark as one of the influential women. Joyeeta is the founder of "Gyana", an Artificial Intelligence Company based in London. She is also an Alumnus of Said School of Business, Oxford University, which is one of the top B-schools in the world.
Speaking about her achievement Joyeeta said, "It's the second year actually! So yes always intrigued and happy and grateful for the opportunities. The hard work that many people did such as my mom that is coming to fruition and hopefully the ability to inspire many other Indian young women. Is most of the reaction!".
After completing her B.Tech in Kolkata, Joyeeta joined Saïd Business School. She then started her career with CISCO in Silicon Valley and had created two tech start-ups. She holds a degree in Electronic Engineering as well as a degree in Physics and an MBA from Oxford University where she was awarded the Said Scholarship and also received a Fellowship for the Entrepreneurship Centre.
It was here the idea of Gyana was initially conceived. Gyana aims at bringing Artificial Intelligence and big data to consumers in an affordable way and this is through its unique information search tool. The software looks to integrate data from numerous channels, such as social media, traffic updates and weather, to bring together a perspective about any selected area.
This will include the trends of the area, the general attitudes and even emotional 'vibe'. The concept of this tool is such that the more data input, the greater our understanding of the world around us. The aim is to help the likes of businesses, government and consumers to gain a genuine insight into specific areas and demographics.
Joyeeta believes everyone can achieve wonders in his or her professional life, she advised, "It doesn't matter how many books you read or how many people you talk to. You can't learn something by correspondence. Yet the biggest thing that no one really tells you is that it's an emotional and psychological rollercoaster. My advice would be… You won't be the best thing since sliced bread, ever. You don't have to be the best, you just have to get through today."
Along with her professional commitment, Joyeeta is also an ambassador for Innovate UK's "Women in Innovation" and represented UK in Artificial Intelligence and Space tech diplomatic delegations in Canada, USA and Brazil. A TEDx speaker Joyeeta loves to travel and read poetries. Joyeeta is in "MIT 35 under 35" shortlist, she volunteers with numerous charitable organizations and has been selected to be a diplomatic representative at UK-Brazil/ Canada/USA trade delegations.
She has received awards such as "Top 100 techie in UK" by MSDUK 2017, "Top 100 Asian Tech Stars in UK Tech" 2017, "Top 10 Women in IT" 2018 and now UK Tech 2018.
Get our hottest stories delivered to your inbox.
Sign up for Scrabbl Newsletters to get personalized updates on top stories and viral hits.