Make a Difference in Your Everyday Life with These 5 Sparkly Emoji Platforms
The world celebrated the #WorldEmojiDay yesterday and we have handpicked these 5 sparkly platforms to help you with the latest, never-seen-before emojis!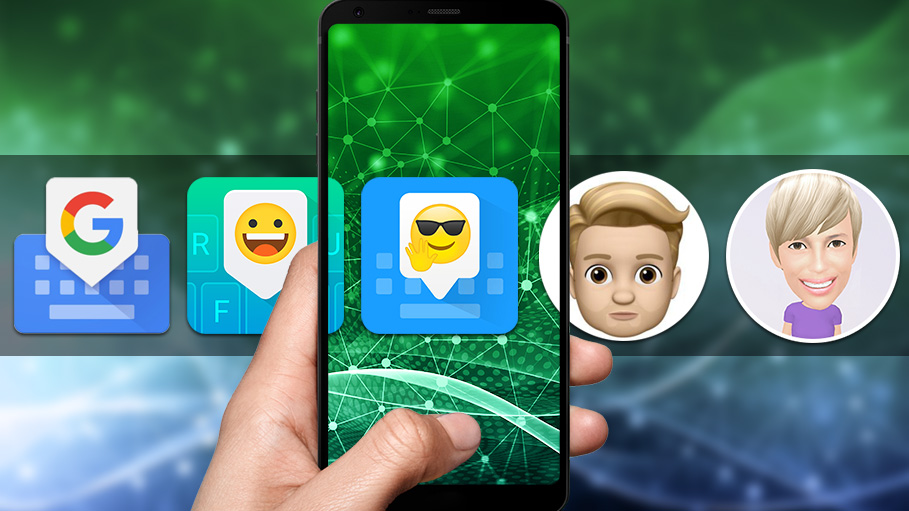 How different a text saying "we need to talk" would sound, if it's only accompanied by a wink and a glass of wine? That's the power of Emojis, setting the right context and helping us spice up any mundane conversation. In fact, such has been this phenomenon that we now have a calendar day marked to celebrate this globally understood language.
The world celebrated the #WorldEmojiDay yesterday, including this hashtag in the tweets. We have handpicked these 5 sparkly platforms to help you with the latest, never-seen-before emojis! Explore and surprise your fans and tribe with these exclusive emojis.
1. The little pudding-shaped yell-AWW emojis at Gboard
Gboard is Google's virtual keyboard for Android and iOS and features little pudding-shaped yellow icons animated with all range of emotions from amused to confused. To celebrate World Emoji Day, Google revealed its 10 most frequently used emojis in Gboard. Gboard is making it easier to look for the perfect emoji, sticker and GIF in one go -- at least for beta testers on Android. So, if you search for a smiley face, it brings up all the emoji, all the stickers and all the GIFs you can use at the same time. Simply tap on the Google.
2. Turn your photos into emojis with Facemoji
Supporting well over 1200 emojis, 1000 stickers and thousands of GIFs, Facemoji has been rated as the most popular keyboards amongst American teenagers. Besides, the third-party keyboard application available across the globe has come up with a new set of features, ahead of the #WorldEmojiDay to help the users get the complete feel of these cool ideograms. The Emoji Maker allows users to transform their photos or short videos into emojis, letting them add trendy filters, including cute bunny, Doge and more.
For the Indian audiences, in particular, the Facemoji keyboard has special features. 22 of its 100+ languages are popular Indian dialects. Besides, the keyboard enables input in Hindi, Hindi-abc and Hinglish. Lastly, users may also choose from Indian-ised Keyboard themes like Holi, IPL, National Day and more.
3. Insure emotions in messages with AR Emoji
AR Emojis are utterly unique and completely customizabe. They allow Galaxy S9 and S9+ users to inject emotion into messages in a way that words simply can't. Now, Samsung has made it even easier for users to express their inner selves by doubling the number of animated stickers that are automatically generated whenever an AR Emoji is created. The smartphones' camera app update, now available in the 'My apps' section of the Galaxy Apps store, has expanded AR Emoji's library of pre-set expressions from 18 to 36. Samsung has lined up plans to add 18 more expressions in the months to come, which will bring the feature's total number of emotion-capturing sticker options to 54.
4. Express yourself as emojis via Memoji
Apple said that Animoji is getting updated with tongue detection, new characters, and the ability to create a custom Animoji that looks like you, called Memoji. Here you can build a virtual version of you from the ground up, picking things like freckles, skin color, hairstyle, and accessories like glasses and earrings. It can then be saved to use within messages like a regular Animoji, or even overlaid on your own face when taking a selfie for a fun real-world/ cartoon hybrid version of yourself.
5. More than 3,000 emojis at the Kika Keyboard
This Emoji Keyboard app gives you access to more than 3,000 emojis. In addition to offering plenty of options to choose from, the app includes an emoji prediction feature along with an emoji dictionary, in case you're unclear on the meaning of any of the icons. You can also send GIFs and stickers across social apps like Facebook Messenger, Kik, Snapchat and Instagram. While the app is free to download, themes are available for purchase.
Get our hottest stories delivered to your inbox.
Sign up for Scrabbl Newsletters to get personalized updates on top stories and viral hits.