Meet China's Useless Edison, Whose Funny Inventions have Made Him a Social Media Star
Geng Shuai, also known as the Useless Edison for his funny invention such as motorbike with a toilet.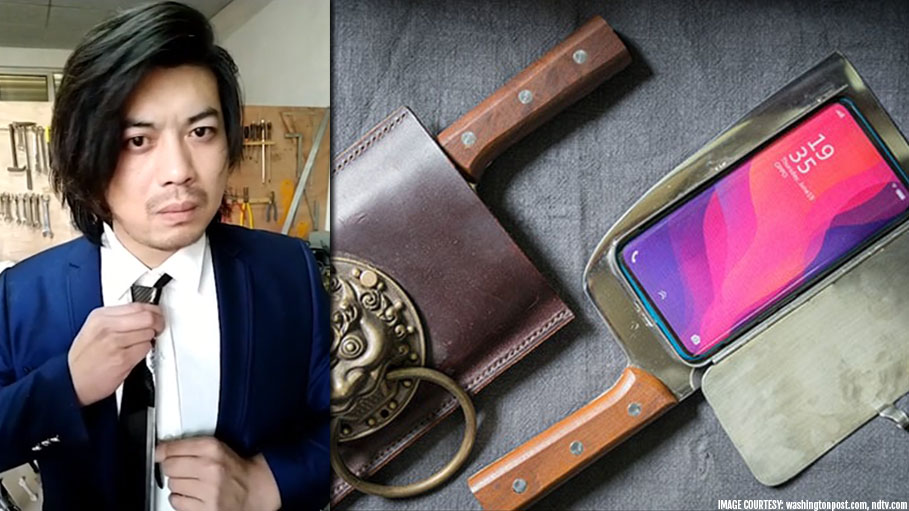 China is a land of invention, which has contributed to the world with the invention of printing, the compass and gunpowder. It has inventors in every home, which has helped the country become an economic giant. There are a large set of innovators, who have built submarines, light aircraft, robotic plows, monster truck and tractors.
One such inventor is Geng Shuai, who is also known as the Useless Edison for his funny invention such as motorbike with a toilet. 30-year-old Geng Shuai, left his job as welder last year to focus full time on making his questionable ideas. He says he knows what people say behind his back, "People say my inventions are useless, but I think there are two dimensions to usefulness: practicality and amusement. I like doing this. So it's useful".
Geng is known now as a new kind of social media star whose uniqueness is his quirkiness. His workshop is located in Yang, a tiny village located outside Beijing. In his workshop, he has displayed his inventions which include a meat cleaver turned hair comb, a tennis racket size watermelon slicer, earthquake proof noodle bowl that can swing in its stand while allowing the eater to continue eating all through the seismic waves. There is also a pair of slippers, which is made of metal nuts.
But for Geng, his most proud invention is his hammer bag, which is used to keep the phone, keys and a wallet. It has a strap, which allows the wearer to hang it over the shoulder. He says, "It's very fashionable and if someone tries to steal your bag, you can just throw it at them".
He is an inventor no doubt, but he does not earn his living from his inventions, he makes his living through hilarious videos, where he shows how he makes his inventions and demonstrates how to use them.
This has made him a social media star in the past few years with almost 2 million followers on the video site Kwai, which gives him mobile phone tips for his performances. His biggest tippers get their names on plaques on the wall in his workshop, which is often the set for his videos. The bigger the tip, the size of the amount, the bigger the plaque.
Every week, Geng tries to come up with a new invention and makes new videos. two or three times a week. He makes around $150 every time he does a live streaming broadcast. He makes enough money to support his family, which comprises his wife, two children and his brother who helps in shooting his videos.
Now, Geng is busy shooting his new invention a wheelbarrow with a half motorbike. He enjoys his online celebrity status more than an innovator, as before he had only his family and friends who used to laugh at his funny inventions but now he has 2 million people who laugh at him.
Get our hottest stories delivered to your inbox.
Sign up for Scrabbl Newsletters to get personalized updates on top stories and viral hits.