Melania Trump to Announce New Platform Today
After 16 months of her tenure as the first lady of United States, Melania Trump is going to announce her formal platform during a Rose Garden event today.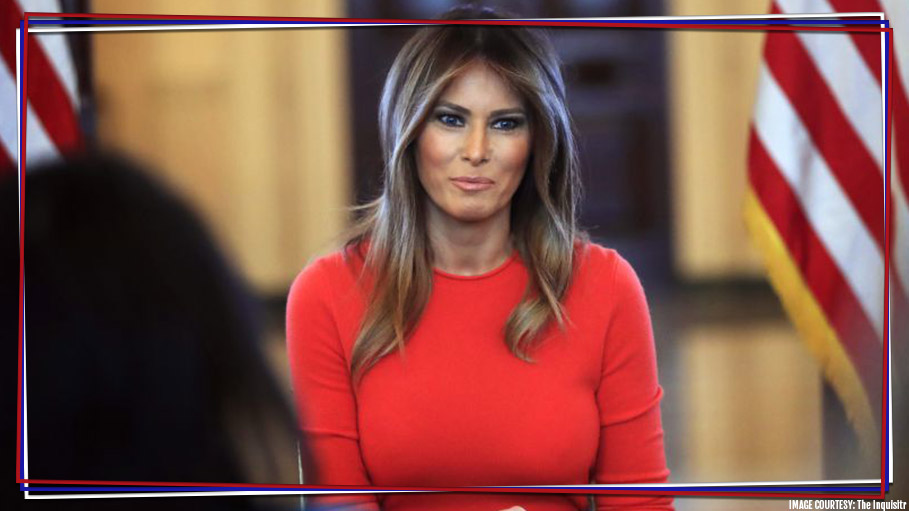 After 16 months of her tenure as the first lady of the United States, Melania Trump is going to announce her formal platform during a Rose Garden event today. It was in the month of September last year, she said she plans to focus her work on the good of children. Though she has never elaborately presented her idea on a broader platform. So everyone is curious about her announcement.
This will be Melania Trump's first speech as the first lady from the historic location of Rose Garden on the west of White House. According to her spokesperson Stephanie Grisham, Melania Trump's approach will be multi-pronged and she will not focus on only one issue of affecting children rather she may incorporate other important issues during her announcement.
Stephanie Grisham said, "As has been evidenced by the many events Mrs. Trump has participated in during her time as first lady, her focus will be the overall well-being of children. Something unique though: She has not narrowed her platform down to just one topic as has been done in the past. Mrs. Trump wishes to help the next generation by creating change through awareness on a variety of issues that affect children."
Announcement of a formal platform by the first lady of a sitting US President is a scheduled norm, but the topic the first lady chooses is something undefined. In recent years most wives of the Presidents have always opted for one standpoint of their interest and used the platform to promote the point or issue giving it a wider reach across the states.
Melania Trump, who has shifted to White House fulltime after June last year and maybe, therefore, the launching of the platform delayed. She has taken a longer period of time in the announcement of her platform in comparison to her recent predecessors.
Her predecessor Michelle Obama launched her platform in February 2010 and unveiled her "Let's Move" initiative. While Laura Bush, by whom the first platform was announced launched her initiative "Ready to Read, Ready to Learn", the program aimed at promoting early education and literacy.
In the case of Melania Trump, there is a large variation in her approach. If observed Melania Trump's public engagements have touched a variety of subjects, from how to help a child combat negativity, how to deal with the effects of opioid abuse of the newborn children and how a child can engage in social media or internet.
Melania Trump has been visiting children in hospitals both in the US and abroad. She also has visited children in schools including the one in Michigan where she has encouraged the students by advising them to practice self-confidence and understanding for each other. Melania told the children, "I always believe that you need to treat each other with respect and kindness and compassion, but also stay true to yourself. Just listen to your heart, but be yourself".
Last month she hosted a small group of 12 children at the White House, where she listened to the issues they face in their everyday lives both at home and in their school. She then said, "I want to help children everywhere be their best, so with your help, we can achieve positive results". This March, Melania also met executives from tech companies including Facebook, Twitter, Google and Snapchat to talk about child safety on the internet.
Get our hottest stories delivered to your inbox.
Sign up for Scrabbl Newsletters to get personalized updates on top stories and viral hits.