Neetu Singh Says That She'll Keep Doing More Work and Her Upcoming Film Releases This Friday
Neetu Singh will be back on the silver screen after a long hiatus. She revealed that getting back to work after her husband passed away helped her to regain balance in her life.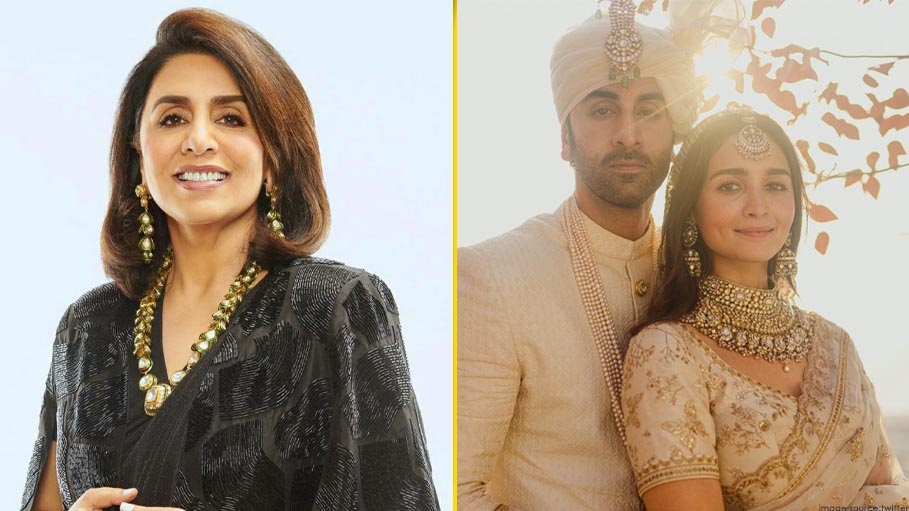 Neetu Singh will be back on the silver screen after a long hiatus. She revealed that getting back to work after her husband passed away helped her to regain balance in her life.
The actress will be seen in JugJugg Jeeyo which will release this Friday. The film covers interesting topics such as love, marriage and divorce.
In an interview with 'The Indian Express', the actress spoke about her life, marriage, work and her relationship with her beloved son Ranbir Kapoor and daughter-in-law Alia Bhatt.
Neetu said that she lost her confidence in acting as she had taken a long break and to add to that she had lost her husband Rishi Kapoor. "Once an actor, always an actor. But, you need a lot of confidence, which I had lost in the interim because I had not worked for so long. Then I lost my husband… When I started shooting the film, I didn't have it. But now I think I am confident, I can do it and I'll now keep doing more work."
Talking about her work experience on film sets lately she expressed, "When we were half way through the movie, I'd tell a friend that it is not my cup of tea, I don't want to do it, I don't want to go on set, I was so stressed. Now, however, I feel much better and I want to do more work. It is all about confidence, and I am gaining it back."
The actress explained that she took up acting again as a way to cope with the loss of her husband. Now that she doesn't have any responsibilities; both her children being married, getting back to work was the best thing to do.
Talking about acting, she revealed, "It keeps you busy, it is like a job. Acting is my occupation. What else can I do, I am all alone. Nobody lives with me, both my children are married. So, what do I do? I'd be very sad thinking about my past and my husband. So, I decided that it is better to be busy, kaam karte raho, dil behel jaataa hai. So, it is a good thing."
Neetu is glad that her son Ranbir Kapoor is married to a fine human being as Alia.
Explaining the mother-in-law and daughter-in-law equation she says, "People asked me how my relationship will be with Alia, and it will be the same as it was for me and my mother-in-law. Alia is a lovely person. She is a beautiful, simple, uncorrupted human being. So, I feel the relationship between a mother-in-law and daughter-in-law is the husband's fault. Because you love your mother so much, and jab tum joru ka gulaam ban jaate ho na, fir maa ko problem hoti hai. If you balance your love for your mother and your wife, it is always nicer. She will love you more. When you become too much of your wife, that's when the mother feels… (Laughs)."
Neetu Singh is an inspiration to so many senior women out there who are struggling to find a balance after they've lost their companions. She's shown that she chooses how to devote her time and energy. Family ties are important to her while it also has to have the right balance.
There are women who lose purpose in life as they age. There's a void left as children grow up and choose their own road. Many senior women struggle to fill in the gap. Ageing is a harsh reality for so many people especially in developing countries like India. There's longing for friendship and companionship. There is an additional challenge of dealing with issues of health, both physically and mentally.
Neetu's life however is a shining light that ageing can be something to look forward to. It doesn't have to be bad after all. Realising and rethinking the role you play in your family and society may help. Women can take baby steps to make their lives more meaningful. It may not always be easy but it's worth the effort.
Get our hottest stories delivered to your inbox.
Sign up for Scrabbl Newsletters to get personalized updates on top stories and viral hits.