Netflix Arabic Original 'Jinn' Season 1: Should You Watch it or Not?
The first ever Arabic web series 'Jinn' on Netflix Originals is catching headlines for a number of reasons. But should you give it a shot or not?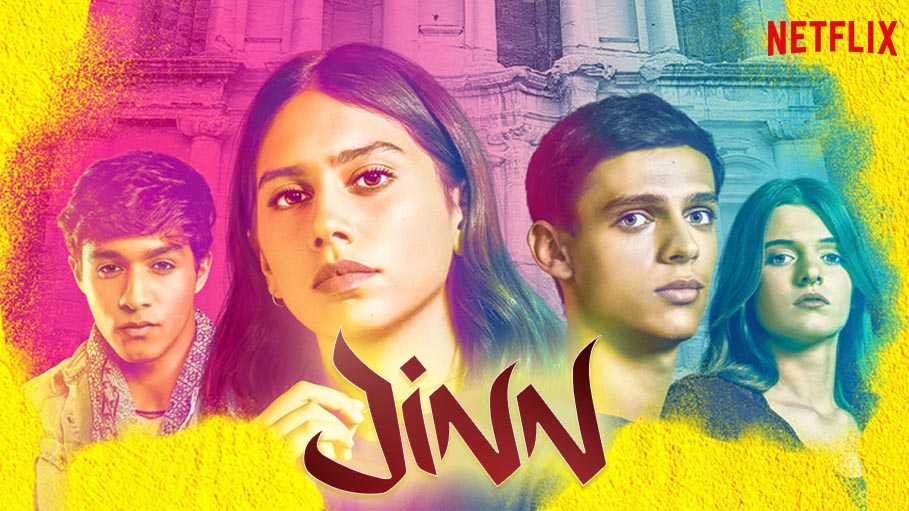 The global viewers of Netflix have now their way in to the magical Arabian Nights (and days), thanks to 'Jinn', the first very first Arabic web series on Netflix Originals. Set in the mystic city of Petra, the young adult show surrounds the Jinns among humans, straight from their ancient folklore.
'Jinn' has been drawing headlines post-release not only because of such a first-of-its-kind attempt of Netflix, but also for its content. Being a young adult show, the content is somehow similar to American high school drama, and controversy sparked up in Jordan, when its lead actress Salma Malhas as Mira, is shown kissing two different boys in different scenes.
Salma Malhas in 'Jinn'
Jordan, being a conservative middle eastern country didn't take the matter too lightly. In fact, the uproar has been so enormous that a Jordanian prosecutor demanded the cybercrimes unit to take "immediate necessary measures to stop the broadcast," mentioning specifically its "immoral scenes."
However, the question remains, what should be your take on this Arabic web series?
Well, let us first discuss the 'Ayes' for watching 'Jinn':
This is a supernatural drama thriving on the never-ending battle between the good and the evil, precisely, a continuous strife between the good and the wicked Jinns in order to save the earth. After Disney's 'Aladdin', this is probably the second time, the world of the mythical creatures like Jinns is disclosed to the international viewers.
If this is your first time to an Arabic show, you would definitely like to learn about a different culture, lifestyle, mythologies etc.
The setting, the characters, wardrobe, styling are at par with the global productions of similar kind, especially, American teen shows. The face freshes won't disappoint you.
'Jinn' cinematography can be compared to Hollywood at times, especially the outdoor shots like the Petra caves, starry nights etc.
Now, coming to the 'Nays':
'Jinn' script will dash your hopes of experiencing a breathtaking Arabian Night like tale. At times, its slow and boring for incurring unwanted elements.
The MCU, DCEU generation might find the special effects not upto the mark. 'Jinns' appearing from a cloud of smoke look like maiden or inexperienced vfx work.
Acting is quite raw and spoilt by the English dubbing. Being Arabic the original audio language, you might want to switch to English which is shattering.
Going by the review sites, 'Jinn' unfortunately appears to be a weak sauce.
Verdict: 'Jinn' season 1 comprises of 5 episodes, which are relatively brief.
Plus, being the genre so very interesting and the first Arabic original show on Netflix there's no harm you trying it out.
Directed by Mir-Jean Bou Chaaya and produced by Elan Dassani and Rajeev Dassani alongside Christian Bou Chaaya and Lucien Bou Chaaya 'Jinn' is still trending on Netflix.
I shall be waiting for your feedback!
Get our hottest stories delivered to your inbox.
Sign up for Scrabbl Newsletters to get personalized updates on top stories and viral hits.