Netflix Drops the Official Trailer of Horror Mystery Series 'Typewriter' Full of Jump Scares
Netflix Indian series 'Typewriter' written and directed by Sujoy Ghosh has dropped its official trailer. But how much does it earn on scare-o-meter? Read to know!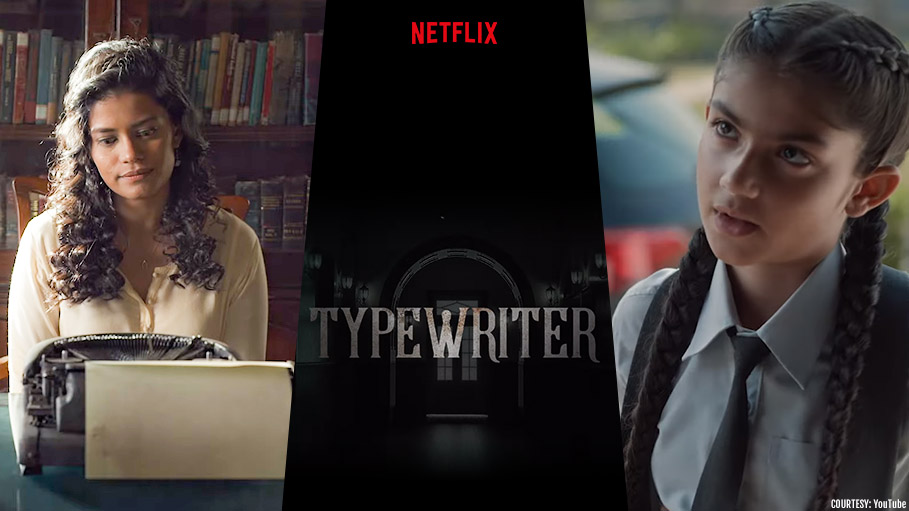 'Typewriter', the Netflix Indian series had put up its teaser, followed by the trailer recently, however, the Sujoy Ghosh directorial piece is intriguing, more than being a nerve-racking entertainer.
Palomi Ghosh in 'Typewriter'
'Typewriter' teaser which of course alluded to a budding horror mystery plot revolving around the haunted Bardez Villa in Goa strongly connected to a few inexplicable murders. However, the trailer lays more focus on the enchanting daughter (Palomi Ghosh) of the new family that moves into the house, her frequent momentary startles and the young trio of braveheart kids who enthusiastically take up the job of hunting down the ghost as a preoccupation.
Watch trailer:
The 'Typewriter' trailer, however, could be an indication to the following presumptive executions of the screenplay:
'Typewriter' would turn out to be a suspense thriller, the young three musketeers would bust the ghost myth.

The series would have a feel of the popular Netflix supernatural series 'Stranger Things' where a bunch of kids investigate and encounter sinister events.

The horror mystery 'Typewriter' would actually freak you out with its spine-tingling script and picturisation.
Going by the viewer reactions, however, 'Typewriter' official trailer appears to be more of a jump scare projection than having solid frightening elements. Jump scare, which is a common technique these days being used in horror or thriller genres can make or break the script if applied unwisely.
Purab Kohli in 'Typewriter'
Definitely, I am not implying 'Typewriter' as a web series would be only thriving on this technique and not offer us a real scare watch, but, the trailer seems a bit disappointing to a horror enthusiast like me.
Infact, a director like Sujoy Ghosh who was honoured with National Award for Best Screenplay for the Vidya Balan starrer 'Kahaani' had earlier created a horror short film called 'Ahalya' (2015). With the very talented Radhika Apte and legendary actor Soumitra Chatterjee in lead, the Bengali horror flick went viral across all media platforms garnering positive reviews.
Collocating Netflix 'Typewriter' teaser and trailer, I give it 2 stars out of 5, on scare-o-meter.
Hopefully, the miniseries will surpass my expectations, as the curtain raises on 19th July.
Get our hottest stories delivered to your inbox.
Sign up for Scrabbl Newsletters to get personalized updates on top stories and viral hits.