Netflix Featured Documentary 'Wild Wild Country' to be Recreated by Priyanka Chopra
Priyanka Chopra Jonas has recently discussed her plans on recreating 'Wild Wild Country', a popular and critically acclaimed docu-series on Netflix, on controversial guru Rajneesh. Here's more!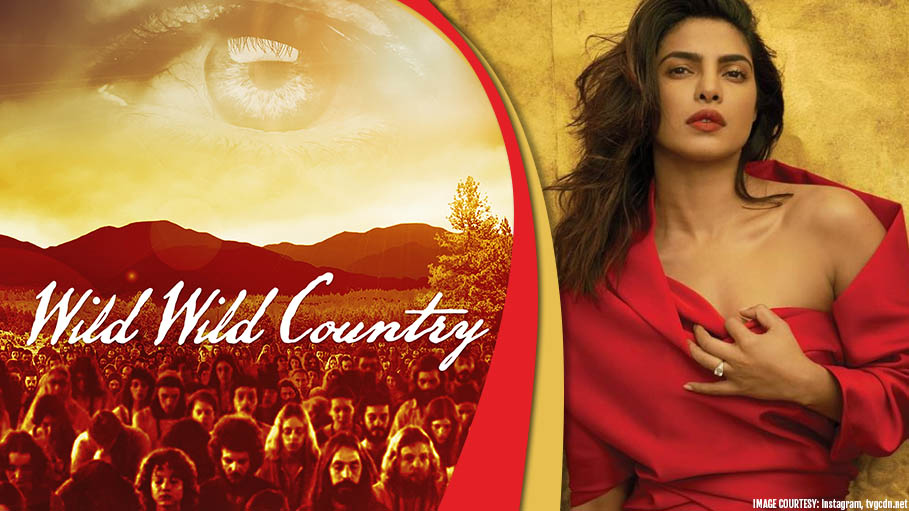 The sensational true tale of an Indian guru of the 80s genre who built a utopian city in the Oregon desert of the United States will now be made for the big screens. Actress and artist Priyanka Chopra is developing a feature film based on the docu-series 'Wild Wild Country' thriving on the Rajneesh cult. The diva will also be playing a major character in the film!
Guru Rajneesh
Wednesday, on the 'The Ellen DeGeneres Show', Priyanka discussed her plans on developing the motion picture that will be based on the 6 episode documentary on Netflix. 'Wild Wild Country' has not only been one of the favourites on the Netflix watchlist but it is also an Emmy Awards winner and was critically acclaimed in the Sundance festival.
Watch a clip of the full interview:
It was the turbulent 80s when the young generation in the US and across the globe was going through a frenzied patch. Indian spiritualism made its sharp entry through the typical western culture and the age witnessed the rise of Bhagwan Rajneesh. This very rise followed by conflicts, the first bioterror attack in the country, the case of illegal wiretapping… all these that formed an exceptional time in the American cultural history.
Priyanka herself will slip into the shoes of Ma Anand Sheela, Rajneesh's assistant, who was immensely influential during the era. "We're developing it as the character of Sheela, who was this guru who originated from India, [Osho's] right-hand woman. And she was just devious and created a whole cult in America, brought people here,", Priyanka shared about her character development.
Ma Anand Sheela
However, adapting a non-fiction series to a fictionalized version could throw a number of challenges, although our Piggy Chops seemed pretty relaxed, "[The doc] was amazing, and I'm developing that next for me to star in and produce, which I think would be really cool."
The on-screen flick on the 'Wild Wild Country' will be directed by Barry Levinson, in partnership with the 'Quantico' star Priyanka Chopra.
Get our hottest stories delivered to your inbox.
Sign up for Scrabbl Newsletters to get personalized updates on top stories and viral hits.