Oldest Living Person Dies at the Age of 117 Years
Japan is the country known as the home of longevity and is also the home of many record holders.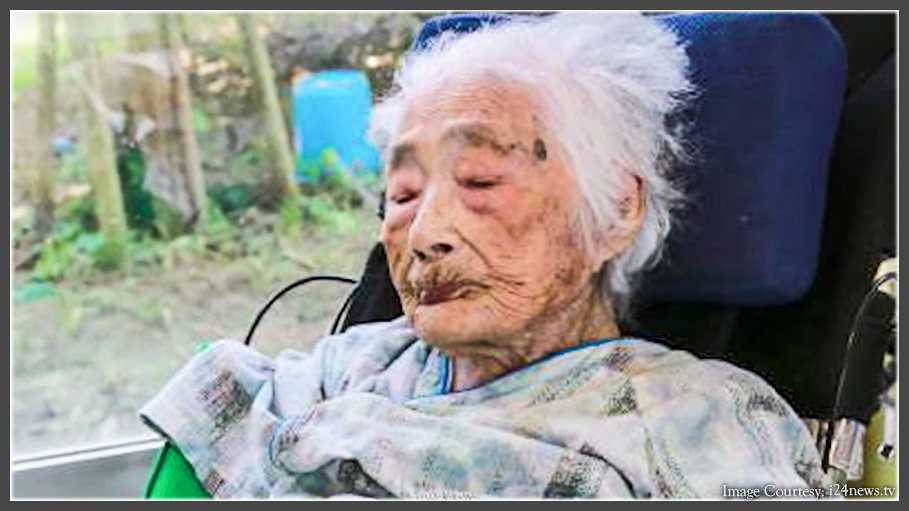 Chiyo Miyako died at the age of 117 years. The Japanese Health Ministry in a release declared that Miyako has died on July 22nd. Chiyo Miyako was born in the year 1901 and at this age of 117 years, she was spending her life with grand and great-grandchildren.
Chiyo Miyako loved to eat eel and sushi. Guinness World Records said, "They described her as a patient human being and a kind person who brought happiness to those who met her".
Though the title she claimed of world's oldest living person is not long. Nabi Tajima, who Miyako succeeded as the oldest living person in the world, was also a Japanese and lived till the age of 117. Nabi Tajima died in the month of April. Now, Kane Tanaka who is predicted to take over the title, as the world's oldest woman is also Japanese and is 115 years old.
The world oldest man Masazo Nonaka is also a Japanese, who recently celebrated his 113th birthday. Masazo is born and brought up in Ashoro in Japan known for its hot springs and mineral-rich waters. He loves sweets and always cites it as the reason for his long lasting life.
One of his relatives said, "He has spent most of his long retirement reading the newspaper after breakfast, watching samurai shows and sumo wrestling on television and looking after his pets, two cats named Haru and Kuro, who receive the table scraps when Nonaka doesn't care for his dinner".
Japan is the country known as the home of longevity and is also the home of many record holders. According to records, till 2017, nearly 68,000 Japanese people are over the age of 100 years and have people more than 65 years of age is highest, than any other country in the world and is a major challenge for the economy as the birthrate is slow.
Till today no one has been able to break the record of the world's oldest person title and that goes to a cigar-loving French woman named Jeanne Louise Calment, who lived till the age of 122. She was born in 1875 and also outlived a daughter and a grandson. She died in the year 1997 after living a life, which is equal to many lives. According to Guinness Record, she use to ride a bike until the age of 100 years and also sang for an album at the age of 120 years.
Get our hottest stories delivered to your inbox.
Sign up for Scrabbl Newsletters to get personalized updates on top stories and viral hits.