Pittsburgh Shooting is Being Described as the "Darkest Day of Pittsburgh's History"
The deadly gun attack at a Pittsburgh synagogue has shaken up the masses especially members from the Jewish community. The attacker is now under police custody.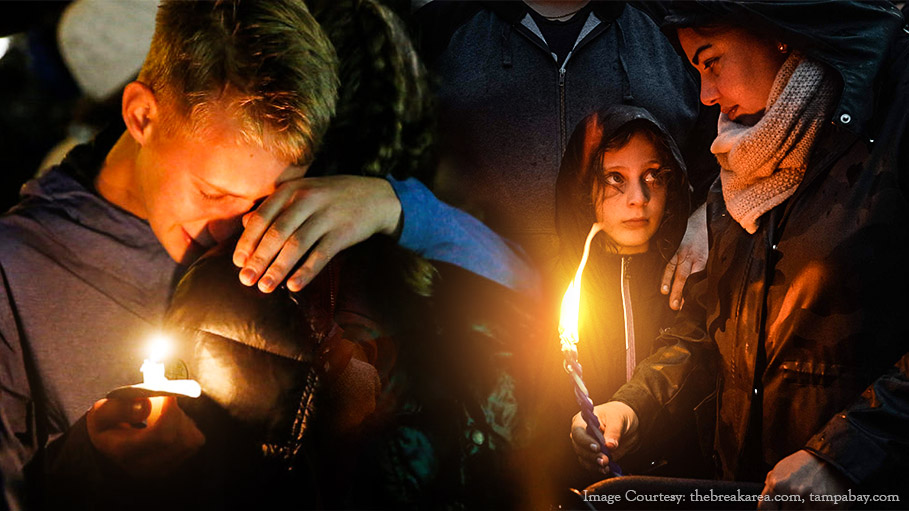 On Saturday morning three congregations were meeting at the 'Tree of Life' synagogue in the Squirrel Hill district of Pittsburgh. Congregation co-president Stephen Cohen informed a news agency that there was no place to hide when the attacker showed up at the door. Worshipper Joseph Charny, 90, who hid in the storage rooms upstairs along with another worshipper, saw the attacker near the door and next, he heard gunshots. "I looked up and there were all these dead bodies", he explained. They only came out when it was safe.
Rabbi Jonathan Perlman ushered two people into a storage room, unfortunately, a worshipper by the name of Melvin Wax, 88 decided to open the door and he was shot dead. Two worshippers namely Richard Gottfried, 65 and Daniel Stein, 71 who were in the kitchen were also shot dead. It's said that the leaders of the synagogue had taken part in active shooter drills previously which ultimately saved the lives of so many people.
Some of the members were described as "kind, good people with a strong faith and respect for everyone around" who became victims of a hateful crime. Others who were injured are still in the hospital receiving treatment. In total, 11 people have lost their lives in the tragedy and 6 people are said to be injured which includes 4 policemen.
Who is the attacker?
The attacker a Pennsylvania man named Robert Bowers, 46, has surrendered to the police after the shooting.
According to federal law enforcement official, Bowers was clearly an anti-Jew as he often targeted Jews on social media and even while shooting he made anti-Semitic statements. It was discovered that the gunman had an account on Gab, a social media platform which was infused with anti-Semitic views. He entered his last post at 9:49 a.m. just minutes before the shooting which read "I can't sit by and watch my people get slaughtered. Screw your optics, I'm going in." Bowers now faces 29 charges against him. They are as follows:
Eleven counts of obstruction of the exercise of religious beliefs resulting in death and 11 counts of use of a firearm to commit murder during and in relation to a crime of violence. These can carry the death penalty.




Four counts of obstruction of the exercise of religious beliefs resulting in bodily injury to a public safety officer




Three counts of use and discharge of a firearm during and in relation to a crime of violence
President Donald Trump's reaction
President Donald Trump has described the gunman as a "maniac." "These people should pay the ultimate price. This has to stop," he said. He added that the incident had little to do with US gun laws and told that the situation may have been different if there was security inside. President Trump has ordered US flags at government buildings to be flown at half-mast until 31 October.
This incident has evidently shaken up the Jewish community in Squirrel Hill district of Pittsburgh. The tragedy is being described as the "darkest day of Pittsburgh's history." Members from the Jewish community as well as other communities, however, are determined that they would not allow the tragedy to change the vibrancy of the place. People gathered for evening vigils are spreading the positive message that "Love will defeat hatred, light will defeat darkness."
Get our hottest stories delivered to your inbox.
Sign up for Scrabbl Newsletters to get personalized updates on top stories and viral hits.