R&B Rap Singer R Kelly Arrested in Chicago and Fails to Get Bail
Kelly's lawyer Steve Greenberg, however, believes that his client is innocent. "I think all the women are lying," Greenberg said.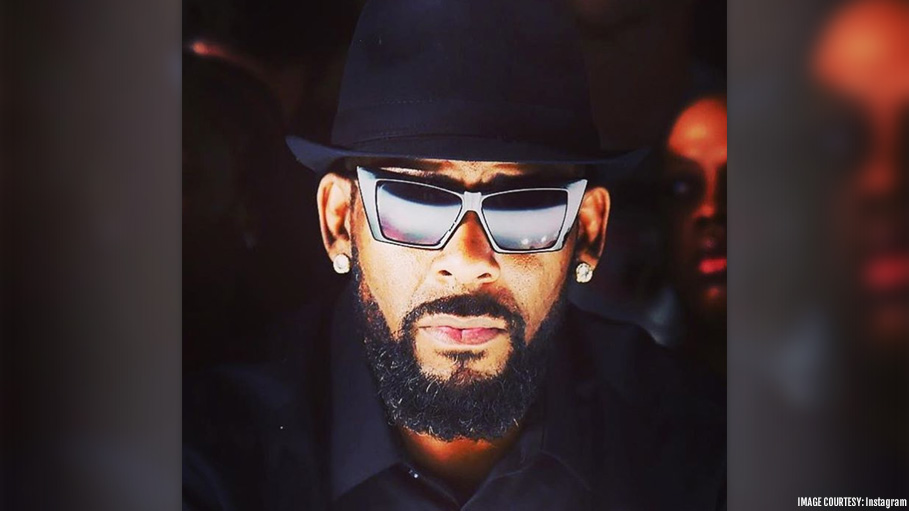 The most successful R&B rap singer of all time- R Kelly was arrested on Friday as he was indicted on ten counts of aggravated sexual abuse against four victims. Three of the victims were underage when the alleged crimes took place. The 'I believe I can fly' singer was arrested by the Chicago police. The Cook County State's Attorney Kim Foxx read the charges held against the singer in front of the press and media.
Kelly's lawyer Steve Greenberg, however, believes that his client is innocent. "I think all the women are lying," Greenberg said. Greenberg believes that Kelly will be vindicated on all charges one by one. He revealed that the women have financial motives behind the accusations.
Lawyer Michael Avenatti who represents two women who accused Kelly says that the charges stem from a recorded videotape. On Thursday two more women came forward and gave their accounts of sexual abuse when they attended one of Kelly's concerts as teenagers in the 90s. High profiled lawyer Gloria Allred is representing them. If R Kelly is found guilty he will face three to seven years in prison.
According to his bond, the singer has to submit his passport and not keep in touch with any girl below the age of 18. Meanwhile, R Kelly was still in jail as he failed to pay $100,000 in cash for his bail and due to this he spent a second night in jail on Saturday night. His total bond was $250,000 for each of the victims. Kelly's attorney explained that he doesn't have any money at this point of time due to financial mismanagement and bad deals however he would make arrangements soon.
According to court documents reviewed by CNN, the singer has to pay $169,000 as child support to his ex-wife. Kelly's attorney denies these claims though. Greenberg told CNN his client "does not have to pay the child support before getting out." The court documents also reveal that Kelly needs to move out of his Chicago studio before January 21 due to non-payment of huge sums of rent. The singer failed to do so and he was surprisingly present in his Chicago studio just minutes before his arrest on Friday.
The rapper has been accused of child pornography earlier however he was acquitted six years later. He has been accused of sexual abuse against minor girls. In July 2017, Buzzfeed published an article highlighting allegations that the singer was holding up a group of women against their will. Some parents claim that this was part of a cult.
The campaign against the singer began gaining momentum when a documentary titled 'Surving R Kelly' was aired on television in which women narrated their personal accounts of violence with the singer. The #MuteRKelly campaign also began to prevent his music from being played. R Kelly has denied all the accusations filed against him.
Get our hottest stories delivered to your inbox.
Sign up for Scrabbl Newsletters to get personalized updates on top stories and viral hits.