Rihanna's Online Tweet on Farmers Protest Irks Kangana Ranaut
The farmers' protest in India has reached a stage where it is attracting worldwide attention. Barbadian singer Rihanna tweeted, "Why aren't we talking about this?! #FarmersProtest."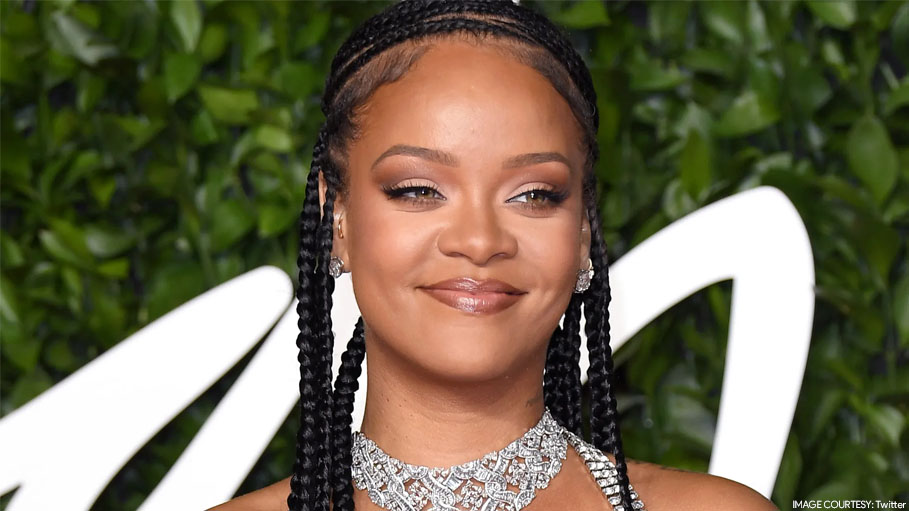 The farmers' protest in India has reached a stage where it is attracting worldwide attention. Besides prominent leaders like Justin Trudeau and environmental activist Greta Thunberg, international celebs from the music industry are also chiming into the hot conversation.
Barbadian singer Rihanna tweeted, "Why aren't we talking about this?! #FarmersProtest." She clubbed the tweet with the article that was related to the internet blockade in areas around the capital due to the raging protest.
Rihanna's attention on this specific issue of internet blockade in areas of Singhu, Ghazipur, and Tikri which are hotspots of the farmers' protest got the tweet trending. It received plenty of mixed responses but what shook the online community was the manner it irked Kangana Ranaut.
"No one is talking about it because they are not farmers they are terrorists who are trying to divide India so that China can take over our vulnerable broken nation and make it a Chinese colony much like USA... Sit down you fool, we are not selling our nation like you dummies," Ranaut tweeted.
Though Kangana has taken on stars from India on various occasions it came as a huge surprise when a talented and high profiled actor like her used a derogatory term such as 'fool' and personally attacked the Grammy award winner.
Many didn't like the manner Kangana attacked the singer. Soon memes began doing the rounds.
Celebs like Richa Chaddha and Shibani Dandekar gave a shout-out to the singer for displaying interest in a complex political situation that hasn't been resolved for months.
Ironically Rihanna's tweet focussed more on the suspension of the internet in the epicentres of protests. No personal views were shared by her on the farmers' protest. There was no reason for her to be trolled online by celebs like Kangana and others.
The singer has always played an active role when it comes to expressing her views or taking a stand on important issues. She protested against former President Donald Trump's executive orders to prevent citizens from Muslim nations to enter the country.
She tweeted about the Myanmar coup on Tuesday and wrote, "my prayers are with you #myanmar!"
She featured in an online video titled "23 Ways You Could Be Killed If You Are Black in America" that highlighted the subject of police brutality. It, therefore, doesn't come as a surprise that she expressed her views on the farmers' protest as well.
As of now Rihanna hasn't responded to Kangana's comment.
The farmers in India are demanding the removal of three laws which according to them would benefit big corporates thereby affecting the business dealings of farmers. However, the government is standing firm on the new reforms saying that it would benefit both farmers and the farm sector.
Get our hottest stories delivered to your inbox.
Sign up for Scrabbl Newsletters to get personalized updates on top stories and viral hits.