Royal Wedding's Page Boy Prince George and Bridesmaid Princess Charlotte
The Royal Wedding is going to be an all children affair.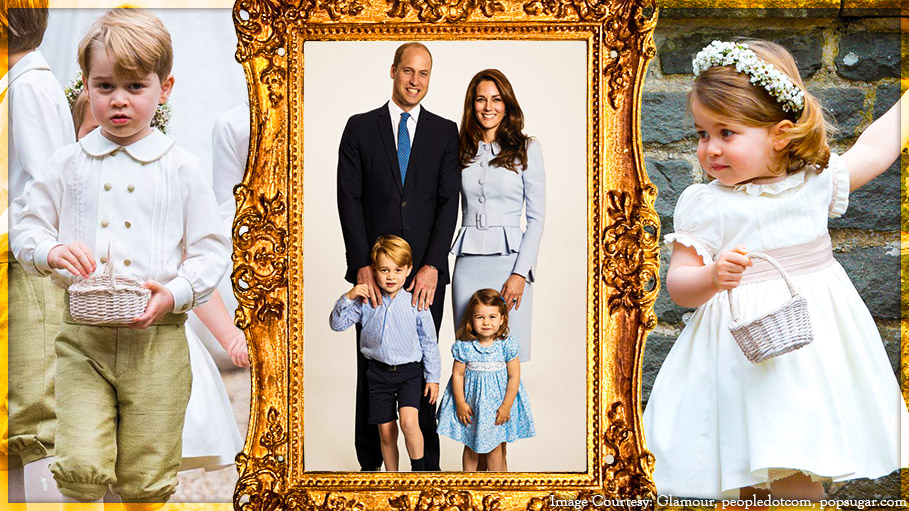 Kensington Palace has finally confirmed that Prince George and Princess Charlotte will be page boy and bridesmaid of the most sought after Royal Wedding, this weekend.
Prince Harry and Meghan Markle will be surrounded by the young children of their closest friends and family when they get married. Besides, Prince George and Princess Charlotte, 8 other children are also chosen for the different roles. Royal wedding attendants in Britain are typically children, chosen from among the relatives and friends.
This time Meghan Markle will not have any maid of honor. The group of children also includes three children of Jessica Mulroney, one of the close friends of Meghan Markle and who has worked as her stylist and reportedly helped Meghan in the planning and other assistance for the wedding. Also, the group includes Meghan Markle's two Goddaughters Remi and Rylan. They are the children of her friend Benita Litt. Meghan has called the pair her "fairy goddaughters".
While Prince William, elder brother of Prince Harry and father of George and Charlotte will serve as the best man on 19th May, just as Prince Harry served him as the best man during his and Princess Kate's wedding in 2011.
Prince William and Princess Kate's children Prince George, who turns 5 in July and Princess Charlotte, 3, are once again expected to steal the show. They have also served as page boy and bridesmaid at the wedding of their aunt Pippa Middleton last year.
Beside George and Charlotte, other children who are in different roles are Florence Van Cutsem. 3-year-old Goddaughter of Prince Harry will be a bridesmaid. Florence is the daughter of Major Nicholas Van and Alice Van Cutsem. The Van Cutsem children are the closest friends of William and Harry.
Zalie Warren, the 2-year-old is the youngest bridesmaid at the wedding. Zalie is also the Goddaughter of Prince Harry and the daughter of Zoe Warren and Jake Warren. Jake Warren is the son of John Warren, Queen Elizabeth's racing manager.
6-year-old Jasper Dyer is the son of Prince Harry's close friend and mentor Captain Mark Dyer. Jasper will be a page boy at the Royal Wedding. Jasper is also the Godson of Prince Harry. Captain Dyer has always been by the side of Prince Harry, he has been at Harry's side immediately after the death of Princess Diana in 1997. He has been involved in every small and big decision of Harry's life.
Brian and John Mulroney, the 7-year-old twins are the sons of Ben and Jessica Mulroney and will join the royal couple as their page boys on the wedding day.
So the royal wedding this Saturday will be an all children affair.
Get our hottest stories delivered to your inbox.
Sign up for Scrabbl Newsletters to get personalized updates on top stories and viral hits.