Russian Spy Sergei Skripal and His Daughter Yulia Skripal are Stable and Recovering
UK Police have issued a statement on behalf of Russian spy Sergei Skripal's daughter, Yulia Skripal confirming that she and her father are fine and recovering.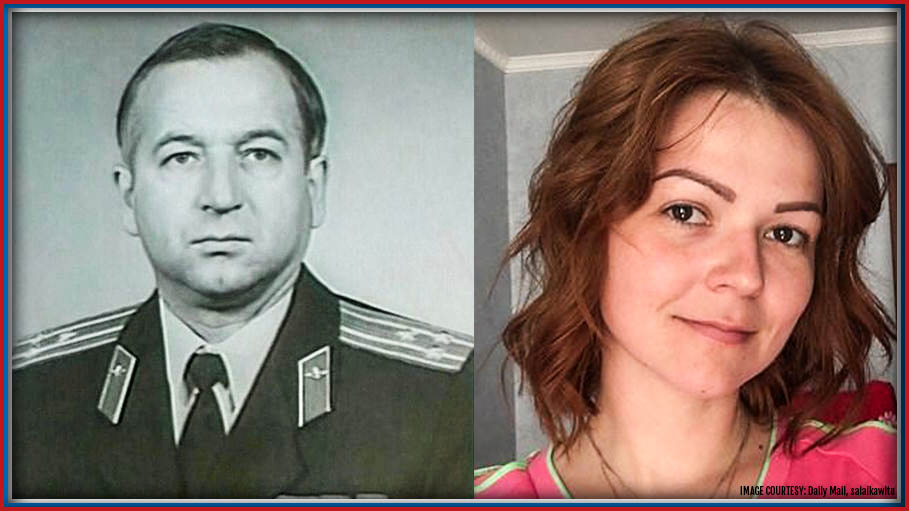 After a month of diplomatic and strategic clashes involving Russia and UK over the issue of Russian Spy poisoning in UK, some good news are up. UK Police have issued a statement on behalf of Russian spy Sergei Skripal's daughter, Yulia Skripal confirming that she and her father are fine and recovering. This is the first statement since the father and daughter duo were poisoned by a nerve agent in March.
33-year-old Yulia Skripal and her father Sergei Skripal are in hospital in Salisbury, southern England, where the attack took place. The UK Foreign Office says Yulia Skripal, who is a Russian citizen, has not yet taken up Russia's offer of consular assistance. Her father, 66-year-old Sergei Skripal remains critically ill but stable.
In the statement released by the police, Yulia Skripal said she was grateful for the many messages of goodwill she had received. Yulia Skripal also said that her "strength is growing daily".
"I woke up over a week ago now and am glad to say my strength is growing daily, I have many people to thank for my recovery and would specially like to thank the people of Salisbury, who came forward to help me when my father and I were incapacitated. I am sure you appreciate that the entire episode is somewhat disorientating and I hope that you'll respect my privacy and that of my family during the period of my convalescence."
Meanwhile Russian embassy in London has said that it is requesting on its right to see Yulia Skripal after the information that she is conscious and talking.
Russian TV also aired a recording of an alleged phone conversation between Yulia Skripal and her cousin. Though the authenticity of the program or the recording is yet to verify.
The UK government has accused Russia of being behind the 4rth March attack on Sergei Skripal and his daughter, but Russia's ambassador in the UK said Moscow had no nerve agent stockpile.
Soon after the attack on Sergei Skripal, 66, and his 33-year-old daughter, Yulia, in Salisbury. Prime Minister of UK, Theresa May declared that the chemical used in the attack had been identified as being part of a group developed by Russia known as Novichok.
Novichok is a Russian word, which means "new comer" and it, applies to a group of nerve agents developed by the Soviet Union in the 1970s and 1980s. Chemist Dr Vil Mirzayanov revealed Novichok's existence in the 1990s, via Russian media. He says the nerve agents were designed to escape detection by international inspectors.
Novichok agents are in the form of liquids, though solid forms are also found and could be dispersed as an ultra-fine powder. When all the ingredients are mixed together, they produce an active toxic agent, which can cause convulsions, shortness of breath, profuse sweating and nausea in human and other living beings.
The incident has sparked an international diplomatic crisis. The poisoning of the Russian spy and his daughter is what UK blames on Russia. This has led to worsening relations between Russia and many Western countries, with more than 150 diplomats expelled on either side.
The British government went on to expel 23 Russian diplomats and their families after Moscow refused to explain how a Russian made nerve agent was used in the poisoning. Other countries have expelled more than 150 Russian diplomats and officials from their country, in solidarity with the UK and NATO ordered 10 Russians out of its mission in Belgium.
Moscow initially responded in kind, expelling 23 British diplomats, 60 US diplomats and several from other countries. It has also closed the British Council in Russia and the British Consulate in St. Petersburg. Russia then told the UK that more than 50 of its diplomats had to leave the country.
The investigation so far is, Police believe that the Sergei Skripal and Yulia Skripal were "targeted specifically" and are treating the case as attempted murder. Detectives believe that the father and daughter first came into contact with the nerve agent Novichok at the front door of their home. Traces of Novichok were also found at the Mill and Zizzi, where they both spent the afternoon.
Detectives have so far identified about 500 witnesses and taken hundreds of statements and are also looking at more than 1,350 pieces of evidence and 5,000 hours of CCTV recordings during the attack. The investigation has so far involved 250 specialist counter-terrorism officers and about 180 military personnel, who were deployed to Salisbury to help remove vehicles and objects that may have been contaminated.
Russia on the other hand is constantly denying its involvement in the attack and made it clear that it is not going to deter by the pressures created by UK and other western countries. Spokesman Dmitry Peskov, said Russia is not going to worry by the international expressions of support for the UK and challenged Britain to provide some confirmation and proof in support of its allegations.
The Russian foreign ministry has called Prime Minister Theresa May's allegations on Russia over the issue is insane and described UK's order for diplomats to leave as unacceptable, unjustified and shortsighted. It also accused UK of playing politics with Russia.
Russian Foreign Minister also agreed to help in investigate when it said, let UK first sent Moscow a formal request for an explanation into the attack under the Chemical Weapons Convention, Russia would respond within the set 10-day time limit.
Get our hottest stories delivered to your inbox.
Sign up for Scrabbl Newsletters to get personalized updates on top stories and viral hits.