Shawn Mendes Throws Hints through Images, That His Lead Single Will be Called 'In My Blood'
Shawn Mendes has confirmed on Twitter and Instagram that his lead single from his untitled third album will be called In My Blood.'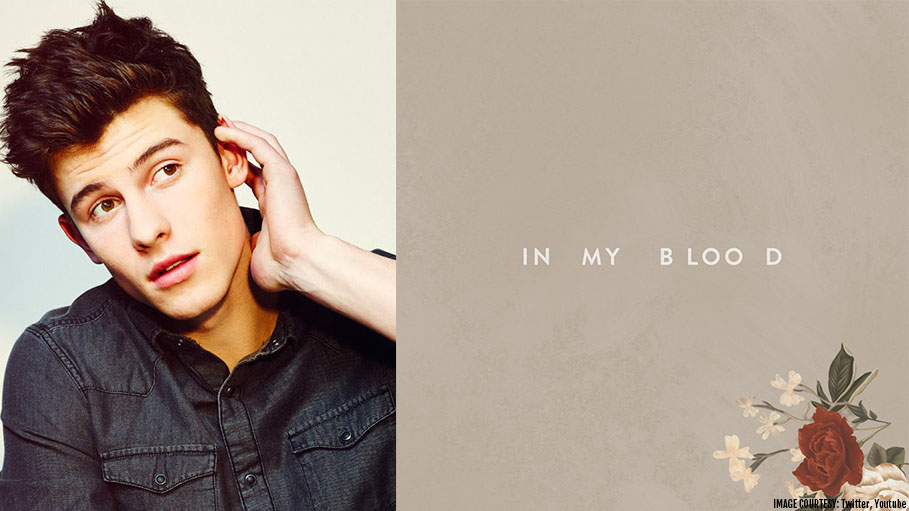 Shawn Mendes has given subtle hints on social media sites that his third album is almost complete. He has confirmed on Twitter and Instagram that his lead single from his untitled third album will be called In My Blood.'
When Shawn spoke to Billboard in, he stated that he's made time from his busy schedule to make sure his album is released sooner. He stated "We're trying to plan everything so that there's time to make music, too. I'll be writing and recording a lot on the road. I want to make sure I have a good amount of time to create the next album."
In February, he posted a picture on Instagram of him swinging and the picture was captioned 'album soon come', hinting that an album is in progress.
This Instagram pic of Shawn on a Billboard at Times Square, posted by the singer, throws hints that the album will be releasing soon.
On March 19, he shared an image of two dates- March 22nd and March 23rd, likely indicating that he'll be releasing the new single on March 22nd and the new album on March 23rd. Later, on March 22nd, the singer posted this Instagram image, which was captioned 'In My Blood' hinting that this is his lead single from the album.
Later that day, he also shared the preview link of the lead song- In My Blood. The singer's song is now all set to hit Spotify. The singer goes ahead and expresses his gratitude to his fans by posting these lines.
Rumours are doing the rounds that there are several tracks that are going to be featured in the album, albeit the most popular one is – 'What If I Told You A Story', which is a piano ballet. Shawn posted about this, a few months ago.
There are also rumours about collaboration with Niall Horan. There are slight chances that the duo may come together as they have duetted at various award shows previously.
Shawn Mendes knows how to do it in style when it comes to his music and we have to wait and watch till he throws his final hint about his upcoming album.
Get our hottest stories delivered to your inbox.
Sign up for Scrabbl Newsletters to get personalized updates on top stories and viral hits.