Sherpa Widows to Climb Mount Everest
Furdiki Sherpa's husband died while fixing ropes for his foreign clients. She said The death of my husband is not the end of my life.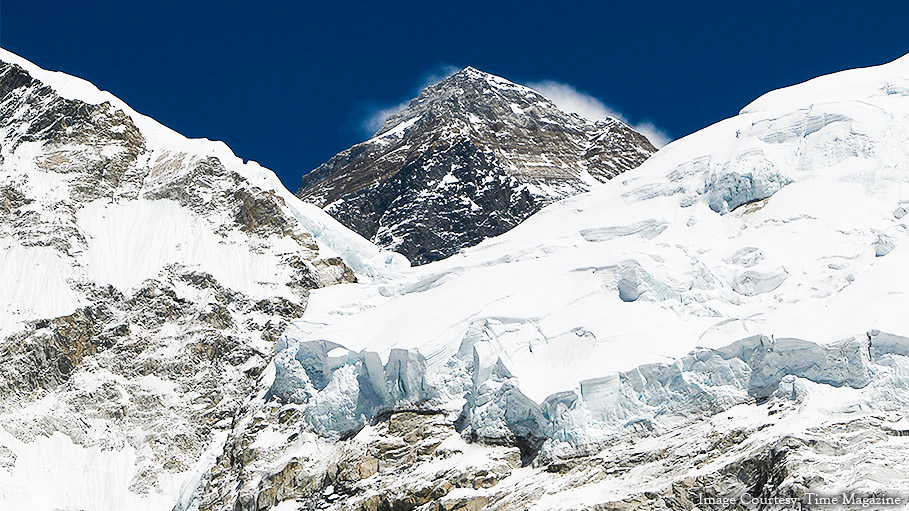 Two widows of the Sherpa climbers, who died on Mount Everest, will attempt to climb the world's highest mountain in order to complete the unfinished ascents of their husbands, thereby inspiring other single women who wish to climb the Mount Everest.
Furdiki Sherpa's husband died while fixing ropes for his foreign clients on the 8,850m mountain in the year 2013, while Nima Doma Sherpa is the wife of one of the 16 Sherpas who were killed in an avalanche in 2014. Both the widows said they would make a joint bid in the month of May coming year.
"We are going to climb the mountain to close our pain and to honour our husbands by reaching the peak they could not", the two said in a statement. 36-year-old Nima also informed that both of them had completed training and scaled two smaller peaks.
So far 4,833 people have climbed Mount Everest, since Sir Edmund Hillary and Tenzing Norgay Sherpa first scaled it in the year 1953. According to records out of 4,833 climbers, only about 500 of the Everest climbers were women.
42-year-old Furdiki, said the death of her husband resulted in the immense economic hardship. The death of my husband is not the end of my life, the mother of two children said, "I am undertaking the expedition to spread the message that widows can accomplish even such hard adventures."
Nepal is the home to eight of the world's 14 highest mountains. Mount Everest, which straddles in the Nepal China border and can be reached from both sides.
Everest Blogger Alan Arnette appreciated the will of the two women saying how these women are impeccable examples of strength and acceptance. He said in his blog, "Women are more risk averse. But I think it is good these women are raising awareness that Sherpa women are as strong as Sherpa men".
Climbing the world's most difficult peak is dangerous, as avalanches and storms on the frosty slopes can frequently turn deadly. Despite the difficulties, thousands of adventure lovers from across the world have attempted to scale the mountain, physical constraints notwithstanding.
India's Arunima Sinha becomes the world's first female amputee to climb Mount Everest in the year 2013. While another Indian, Anshu Jamsenpa became the second women in the world to scale the Mount Everest twice in a season within 5 days. It was also the fastest double ascents of the tallest Mountain on earth by a woman.

Get our hottest stories delivered to your inbox.
Sign up for Scrabbl Newsletters to get personalized updates on top stories and viral hits.