Slack Has 3 Million Paid Users: Should You Be One of Them?
Working with developers and partners around the world the Slack team has a directory of 1000's of additional apps that enhance the capabilities of the platform for users.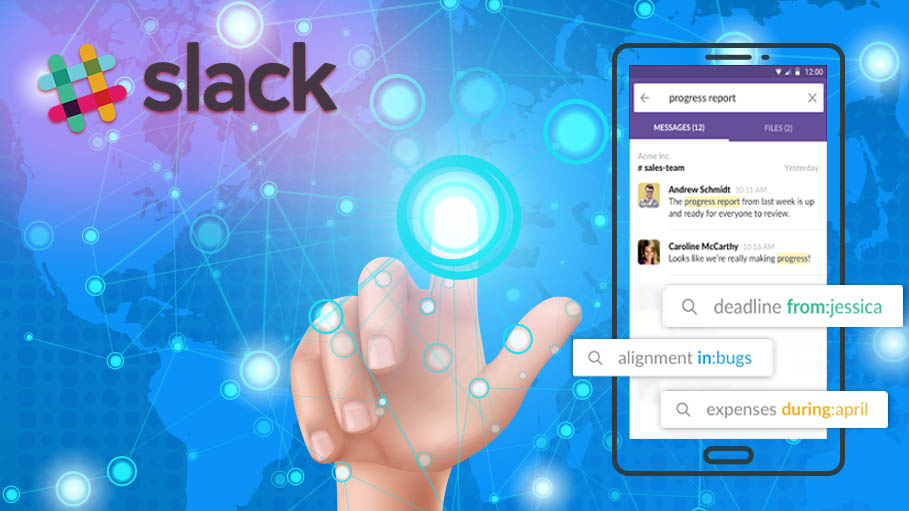 Slack is a software platform that allows teams from businesses of all sizes to connect, collaborate, and communicate effectively. Launched in 2014 the company has been highly successful. It is one of the fastest growing business applications in history. Slack is used by millions of people globally. The company reports they now have 3 million paid users and 8 million daily active users.
History of Slack's Growth
Launched as a communication tool, Slack's simple, smart interface was quickly adopted by users. Since its launch in 2014, the company has been very popular with small businesses and startups. Slack has shown continued success and growth and now works with Fortune 100 companies and businesses, of all sizes, around the world. Over half of the current users are based outside of the United States. It is likely the company will continue to expand and grow globally.
In September 2017 around 6 million active daily users and 2 million paid users used Slack in their business. With those figures currently at 8 million users and 3 million paid users, there has been recent dramatic growth within less than a year.
Upwards of 70,000 companies use Slack and also organizations and nonprofits. To continue its successful growth, the company is working on additional tools to help users streamline work and increase productivity. Creating a robust platform and support package that appeals to larger companies and organizations as well as small businesses. Working with developers and partners around the world the Slack team has a directory of 1000's of additional apps that enhance the capabilities of the platform for users.
The Slack Fund is an 80 million dollar fund, launched in 2015, to support developers and small companies. It encourages ongoing development by providing opportunities for investment for small companies and developers that build apps for Slack.
Slack Paid Subscription
Slack for Teams provides a single workspace ideal for small to mid-sized businesses. There are 3 levels of subscription Free, Standard or Plus.
The Free version is geared towards small teams wanting to try out Slack. It provides all the basic features but with limits on available apps and services.
The next 2 levels are paid subscriptions. The one that works best for your business will depend on the services and compliance levels required. The cost is related to the number of people on the team, that actively use Slack, and whether you pay monthly or annually. There is a discount for accounts billed annually. Current rates are $8 per month or $6.67 if billed annually for Standard membership and $15 per month or $12.50 billed annually for Plus membership.
The paid subscription levels offer increased capabilities for features such as conference calls, greater file storage, priority support, more admin and compliance options, and many more benefits. With shared access options and guest accounts, you can also use Slack to work with clients or vendors outside of the original team.
With Slack, businesses can easily consolidate and manage all of their communications for work projects. This connects the team, provides time-saving benefits and aids overall project management.
Should Your Team Use Slack?
With 8 million active users the company must be doing something right. So should your team use Slack?
Here are 3 benefits that entrepreneurs and startups find useful:
Better organization and access to information. All communication is kept in one place and easily accessed with Slack. Team members can access Slack on their browser or through the mobile app. So everyone can keep up to date on projects, wherever they are.
Prior to using Slack, finding specific information used to be much more time consuming and involved searching different communication channels or long email chains.
The company has focused on creating a highly effective search tool that can find specific information from within 1000's of channels and direct messages. All the stored information, channels, and direct messages can be easily searched to find what you need quickly and efficiently.
A recent development is the introduction of threads. Threads enable users to pin bits of conversations to the side, so they can focus on it later without going through the whole chat stream. The search capabilities and threads, make it much simpler and faster to find information in Slack.
Affordability. With 3 levels of subscription the first being free you are sure to find an option that suits both your needs and budget. Should you opt for a paid account you will only pay for the team members actively using the service. If a team member becomes inactive you will no longer be charged for them. Also if applicable a credit can be added to your account for the inactive time paid for.
So you can take advantage of the services and benefits, knowing that you are not going to lose out on costs should the dynamics of your team or levels of usage change.
Features and apps. Slack is designed to increase productivity. There is a multitude of additional apps available to enhance how you use the platform. Users benefit from access to 1000s of marketing tools, project management solutions, useful plug-ins and many other tools. These resources can help increase team productivity and promote success, whichever business you are in.
The demand for collaborative workspaces and solutions for internal communication has increased in recent years. By creating a simple user-friendly platform to help company employees communicate and work more effectively, Slack has become highly successful and well respected in the industry.
Finding simple more efficient solutions to communication issues can only help your business move forward. Better communication allows your team to focus on the projects at hand, reducing the amount of time wasted or lost due to communication setbacks.
To put it simply whatever size your business is, finding ways to save time, connect your team and improve internal communications will lead to better project management and more productivity. With the potential benefits apparent, it is no surprise that companies and organizations around the world are using Slack to help streamline work, and grow their business.
Get our hottest stories delivered to your inbox.
Sign up for Scrabbl Newsletters to get personalized updates on top stories and viral hits.