Starbucks Crystal Ball Frappuccino is Here: Get Them Now or Never!
The most awaited Starbucks Crystal Ball Frappuccino is here! You can get them at your nearest store all over US and Mexico from this Thursday.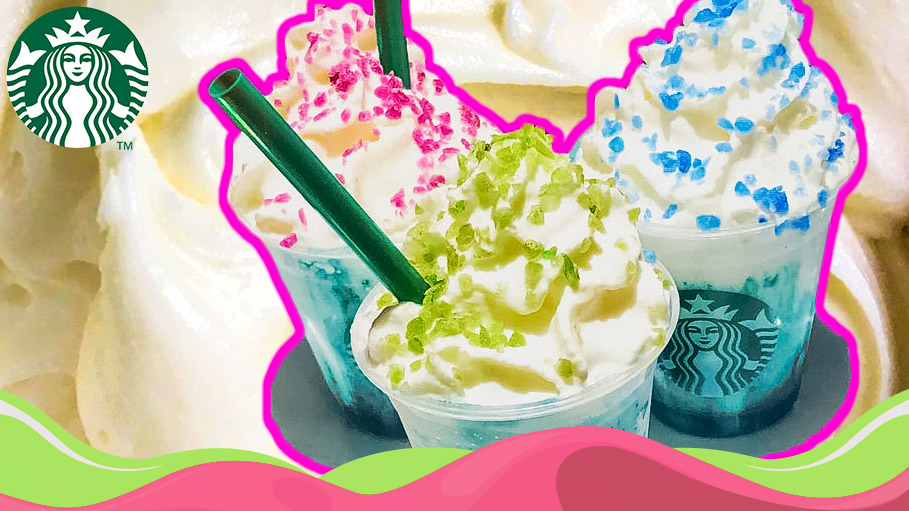 The most awaited Starbucks Crystal Ball Frappuccino is here! You can get them at your nearest store all over US and Mexico from this Thursday.
Are you in the mood for putting on some weight this spring summer time? Well, then Starbucks has the right arrangements for you. It's brand new Frappuccino Crystal Ball is made available from today, Thursday the 22nd!
Since the last few days, a glimpse of the Crystal Ball Frappuccino has been doing the rounds on Instagram. Foodies and followers kept guessing about this whole new yummy stuff and all they got was a little hint. But finally it's official and is being served. This is how it looks like!
Image: Hypebae
Oops, I guess, I should have framed it "This is how they look like!", as not just one, but the Crystal Ball Frappuccino is available in three different colored flavors. Wow!
But, the catch is, you never know what you gonna get! As the name suggests 'Crystal Ball' there's some mysticism churned inside. The three different colors predict three different future events:
"Blue: Adventure is your destiny.
Green: Get ready for some good luck to come your way.
Purple: Expect magic, wonder and enchantment in your future."
Isn't it lusciously pretty and alluring enough to grab it just now? Because, Crystal Ball Frappuccino is a limited period deal and it will be in the stores from March 22 to March 24 only. So, you better rush!
This peach flavored whipped cream with colored crystals sprinkled on it, definitely makes a divine drink. But before you try your luck with this oh-so tempting frappuccino let me update you with this 'trivial' information that it contains 270 calories. Really? Who cares?
Although, Starbucks has made the new Frappuccino news official in the recent, a number of images of this delicious drink were spread all over Instagram for marketing purpose, in the past few days. Undoubtedly, it was a success and generated the much needed hype. One of them looks like this:
Image:Instagram
As per the Starbucks officials, the Crystal Ball Frappuccino will be priced at between $4.95 and $5.25.
This milk and whipped cream recipe of the Frappuccinos have been obsessing a million foodies across the US. Some of its most popular frappuccinos include, Unicorn Frappuccino, Zombie Frappuccino, Christmas Frappuccino (launched last christmas), Java Chips Frappuccino, Midnight Mint Mocha Frappuccino etc. In fact, Starbucks has a seperate account on Instagram called 'Starbucks Frappuccino'.
So, what are you waiting for? Savor the Crystal Ball Frappuccino now and don't forget to share your divine experience in the comments with a mouth-watering snap!
Get our hottest stories delivered to your inbox.
Sign up for Scrabbl Newsletters to get personalized updates on top stories and viral hits.